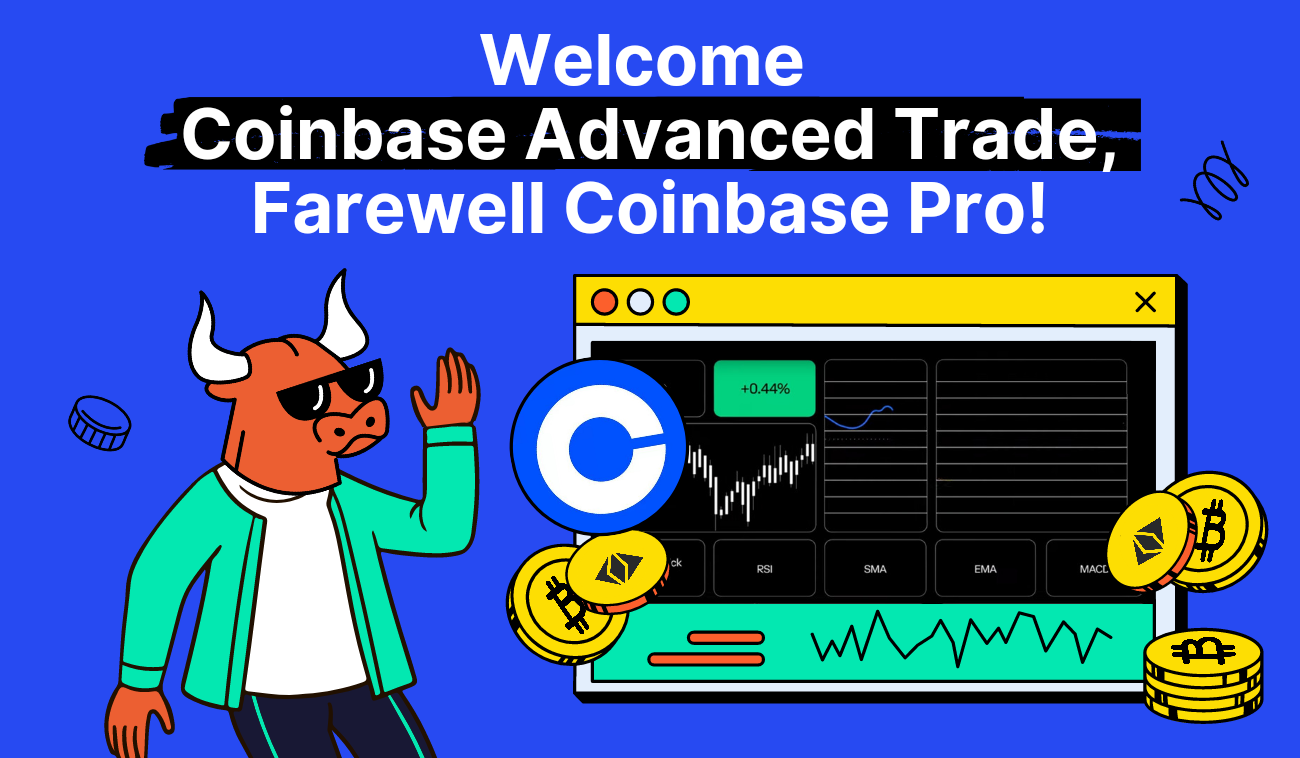 Bitsgap Adds Coinbase Advanced Trade: Hurry Up to Switch!
Hurry and switch to Coinbase Advanced Trade with Bitsgap before Coinbase Pro shuts down. Benefit from advanced features and seamless trading.
With the imminent shutdown of Coinbase Pro, make sure you connect your Bitsgap account to Coinbase Advanced with the new platform's APIs. Learn what Coinbase's move to Advanced Trade means for you and how to connect your Bitsgap account to the new platform.
Coinbase Pro soon no more. Not to worry — Bitsgap made sure you could continue using Coinbase by integrating the new platform, Coinbase Advanced Trade (hereafter referred to as CAT).
Unless you transition yourself at Coinbase, the platform will move your funds automatically from Pro to CAT whenever Pro's sunset is complete. However, on Bitsgap, there are a few more steps to take to continue trading on Coinbase.
As Coinbase Pro can be shut down at any minute, we strongly encourage you to switch and connect Bitsgap to CAT asap by creating new API keys. And here's what else you need to know about CAT and the steps to take to connect Bitsgap to CAT.
Backstory: The Monumental Move from Pro to Advanced
Coinbase Pro was launched in 2018 as a trading platform for experienced traders that allowed for in-depth technical analysis and direct interaction with the Coinbase Exchange's order book.
At the same time, Coinbase was enhancing trading functionality on its other products, Coinbase.com and the Coinbase app, by adding new advanced features like staking, borrowing, a dapp wallet, and the Coinbase Card.
Consequently, many users depended on both Coinbase Pro and Coinbase.com for conflicting sets of features and encountered difficulties moving funds between the two products.
👉 By rebuilding the Pro trading experience within the Coinbase mobile app and Coinbase.com, the company resolves the friction and provides its customers with the best of both environments within the new Advanced Trade interface.
Although the move was announced early in the summer of 2022, Coinbase didn't start transitioning its customers until November 14, 2022. However, as everything seems to be rolling out smoothly, Coinbase Pro is ready to meet its imminent twilight.
What's the Difference between Coinbase Advanced Trade and Coinbase Pro?
To put it briefly, Coinbase Advanced Trade is Coinbase Pro plus the seamless Coinbase trading experience.
With CAT, you can do more of what you've always liked — in-depth research with plenty of sophisticated technical tools, TradingView-powered charting, and advanced real-time order books. With the help of the exchange's streamlined order flow, you can now place market, limit, and stop limit orders immediately and directly on Coinbase Exchange.
👉 All of the above — within one single wallet where you can earn up to 7% APY in rewards on your qualifying crypto holdings.
Finally, Coinbase's Advanced Trade is backed by the company's full suite of security features, including cold storage facilities, U.S. dollars kept in FDIC-insured banks, address whitelisting, 2FA, YubiKeys, and vaults. Below is a helpful comparative table (Fig. 1), courtesy of Coinbase:
Fig. 1. Difference between Pro and CAT (Source).
How Do I Connect Bitsgap to Coinbase Advanced?
Bitsgap is one of the largest crypto aggregators online that connects to more than 15 exchanges, now including Coinbase Advanced Trade.
Because of the ongoing transition to CAT and the imminent shutdown of Coinbase Pro, you'll need to connect your CAT APIs to Bitsgap to continue trading. Rest assured, APIs are encrypted with no access to funds or personal data.
There's nothing to worry about in terms of safety, as Bitsgap takes special pride in the security measures it takes to protect you. You can read an overview of the security steps we've taken in this article.
Here's what you need to do to connect Bitsgap to your Coinbase Advanced Trade exchange account:
1. Log in to your CAT account or create a new one.
2. Click on the [My account] icon in the top-right corner and select [Settings] from the drop-down menu.
3. On the [Settings] page, click on the [API] tab (Pic. 1):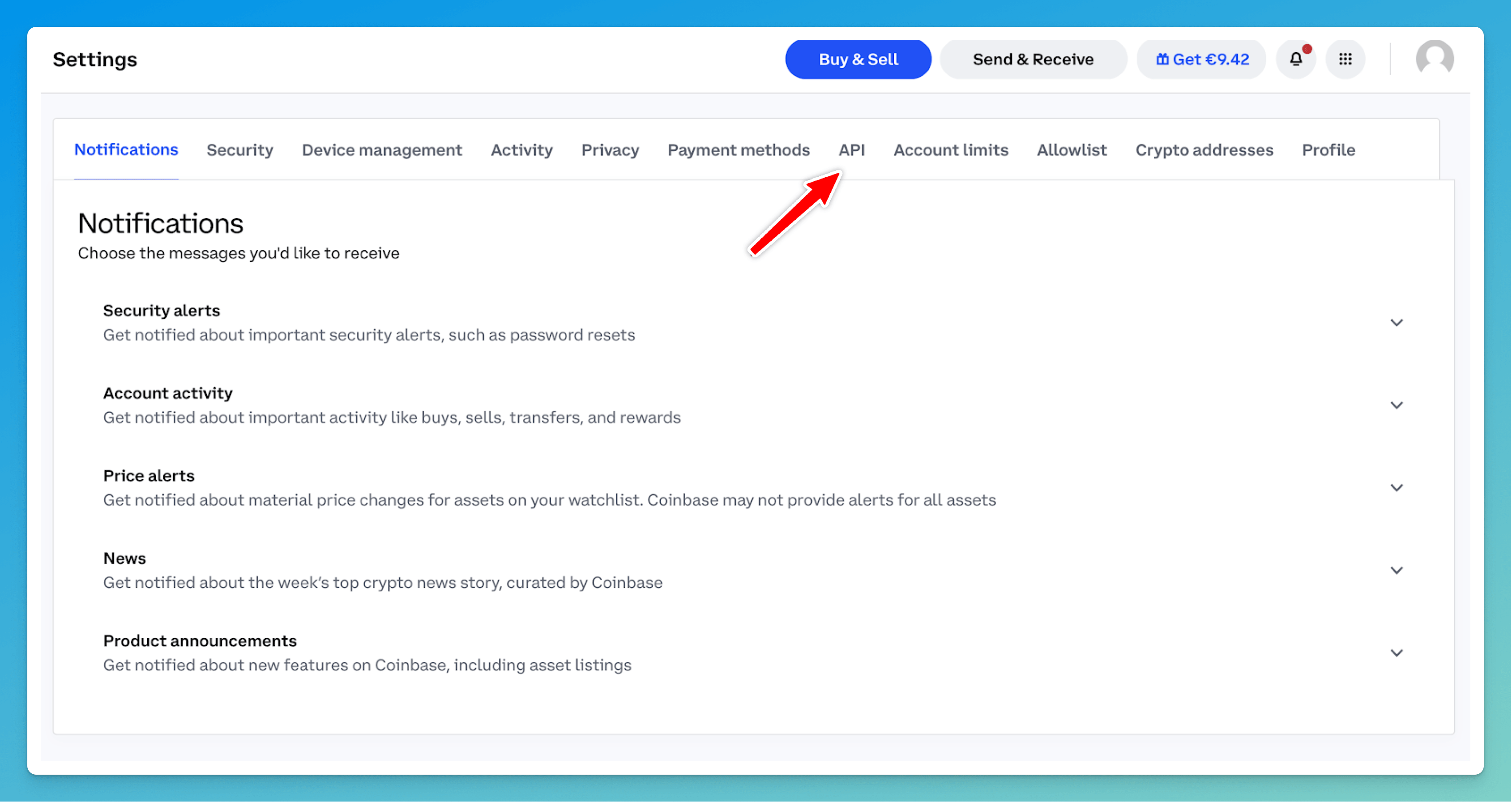 4. On the [API] page, click on the [+ New API Key] button located in the top left corner (Pic. 2):

5. In a subsequent window, you'll need to edit your permissions so they correspond to the permissions in the picture below (Pic. 3). These permissions will allow Bitsgap to access your trading history and balance, as well as execute trades. To finish, please scroll down to the bottom and click the [Create] button.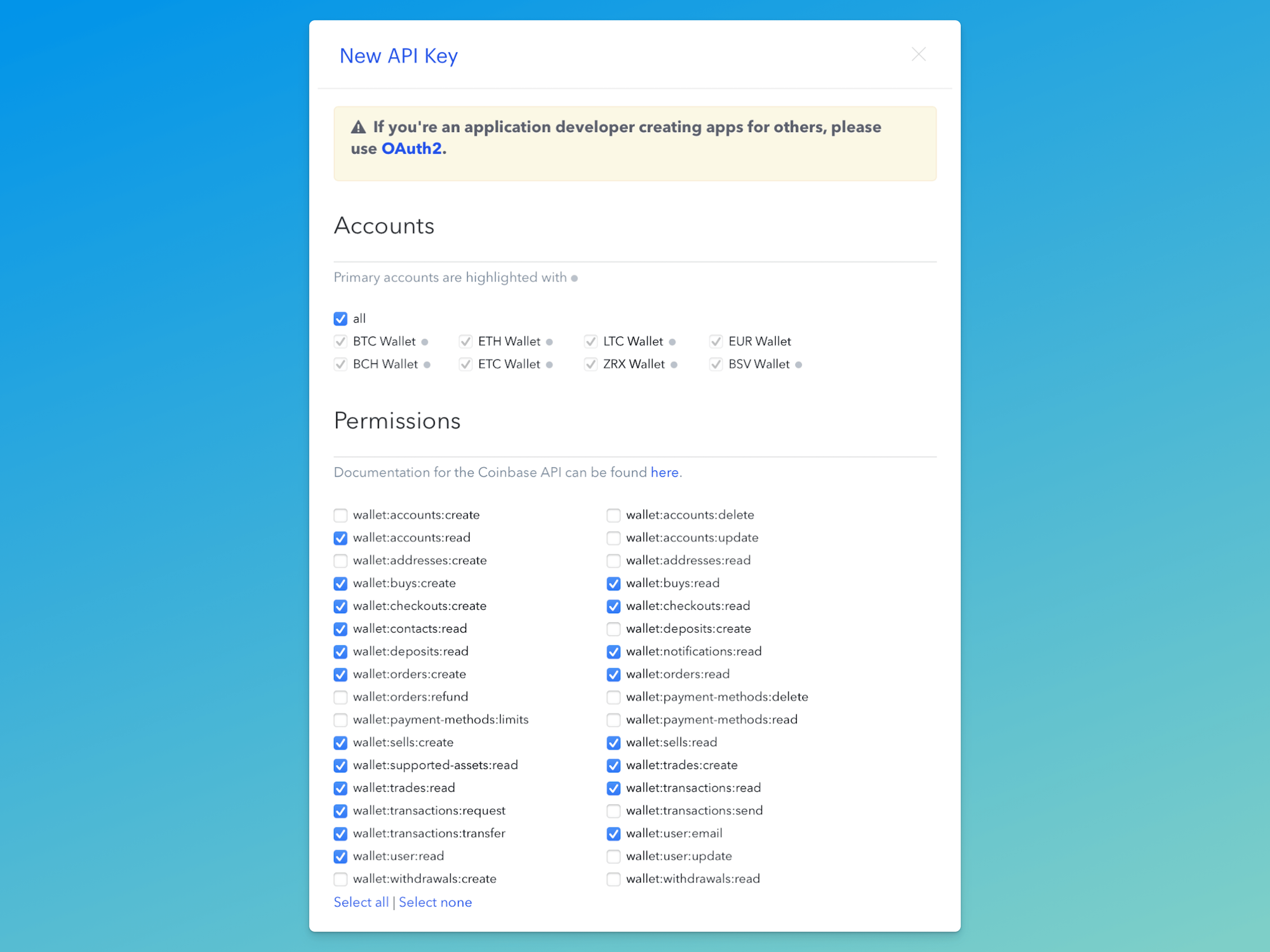 6. Once created, you'll see a new window with your new Coinbase Advanced Trade API key. Please copy both Public and Secret keys and save them in a secure location. If you're a new user, you'll have to wait 48 hours before your keys are activated.
7. Now, get back to Bitsgap and navigate [My Exchanges] to connect your CAT account.
8. On the [My Exchanges] page, click on [+Add new exchange], and select Coinbase Advanced Trade from the list.
9. Paste your Coinbase Advanced Trade API key and Secret key and click [Connect] (Pic. 4):
10. Voila, you're now connected to CAT!
Bottom Line: Create Your CAT APIs to Connect to Bitsgap ASAP
Now that the Coinbase Advanced Trade transition seems complete, Coinbase Pro can be shut down at any minute. To continue trading on Coinbase and Bitsgap, ensure you create new API keys for your CAT account to connect it to Bitsgap. Luckily, you can now do so since Bitsgap has added full support for the new CAT.