How Does the Aave Trading Bot Work?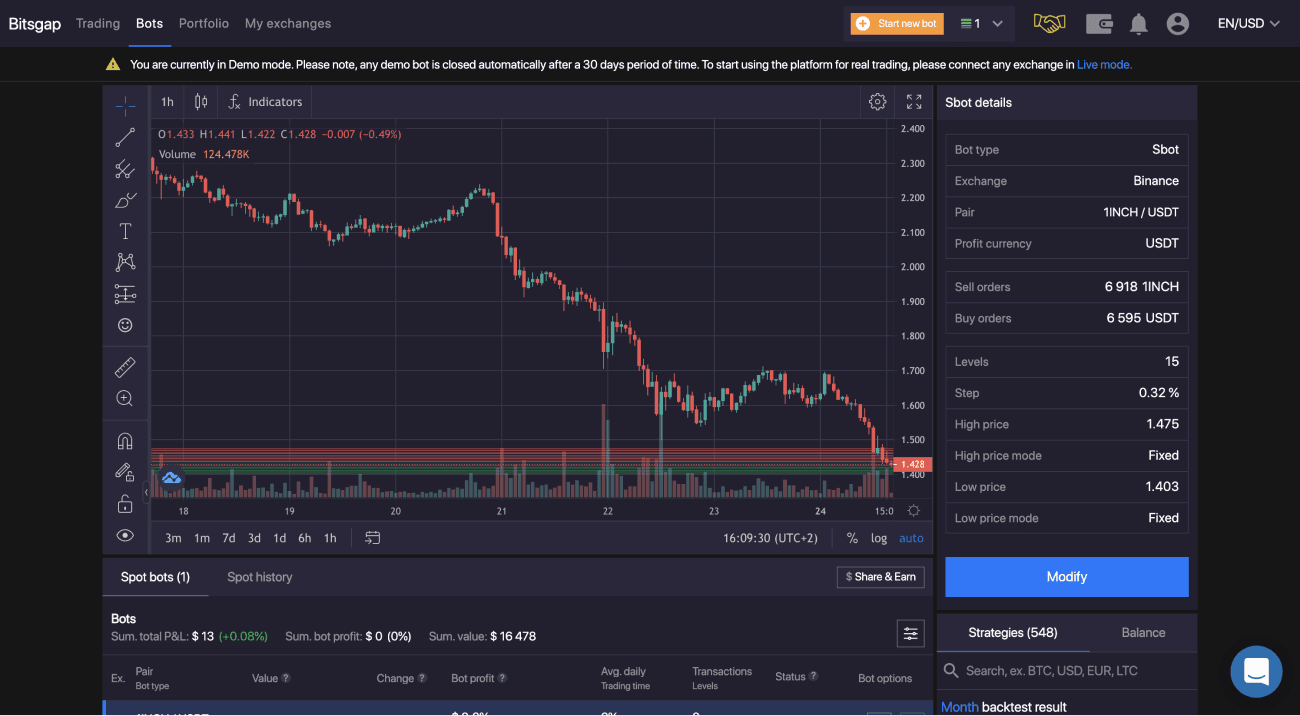 Bitsgap has two types of bots for an Aave trader: DCA and GRID bots. The GRID AAVE Trading Bot follows a GRID trading strategy that performs best in a sideways, volatile market, as it will continuously make profits through a series of orders as AAVE's price fluctuates.
The DCA AAVE Trading Bot works best if you want to purchase AAVE periodically to get a better average entry price and minimize the impact of price volatility on your entire purchase.