How Does the Avalanche Trading Bot Work?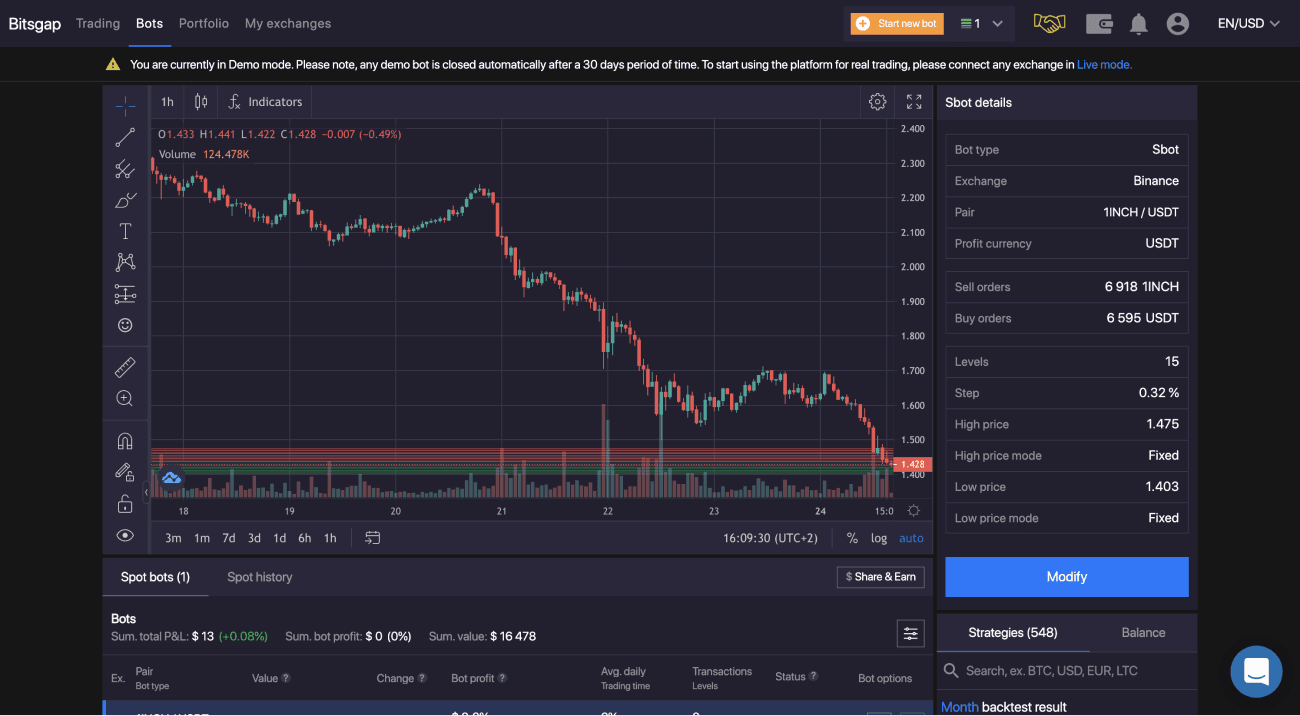 GRID Avalanche Trading Bot would place buy and sell orders above and below the current market price at fixed intervals. For example, if the current market price for an asset is $18, this automated trading bot will place a buy order at $17.80 and a sell order at $18.20.
Another type of Bitsgap crypto bot is DCA (Dollar-Cost Averaging) Avalanche Trading Bots. They help you to automatically buy and sell AVAX over time by averaging the entry prices, which provides a significant advantage over one-time all-in action.