How Does the Bitget Trading Bot Work?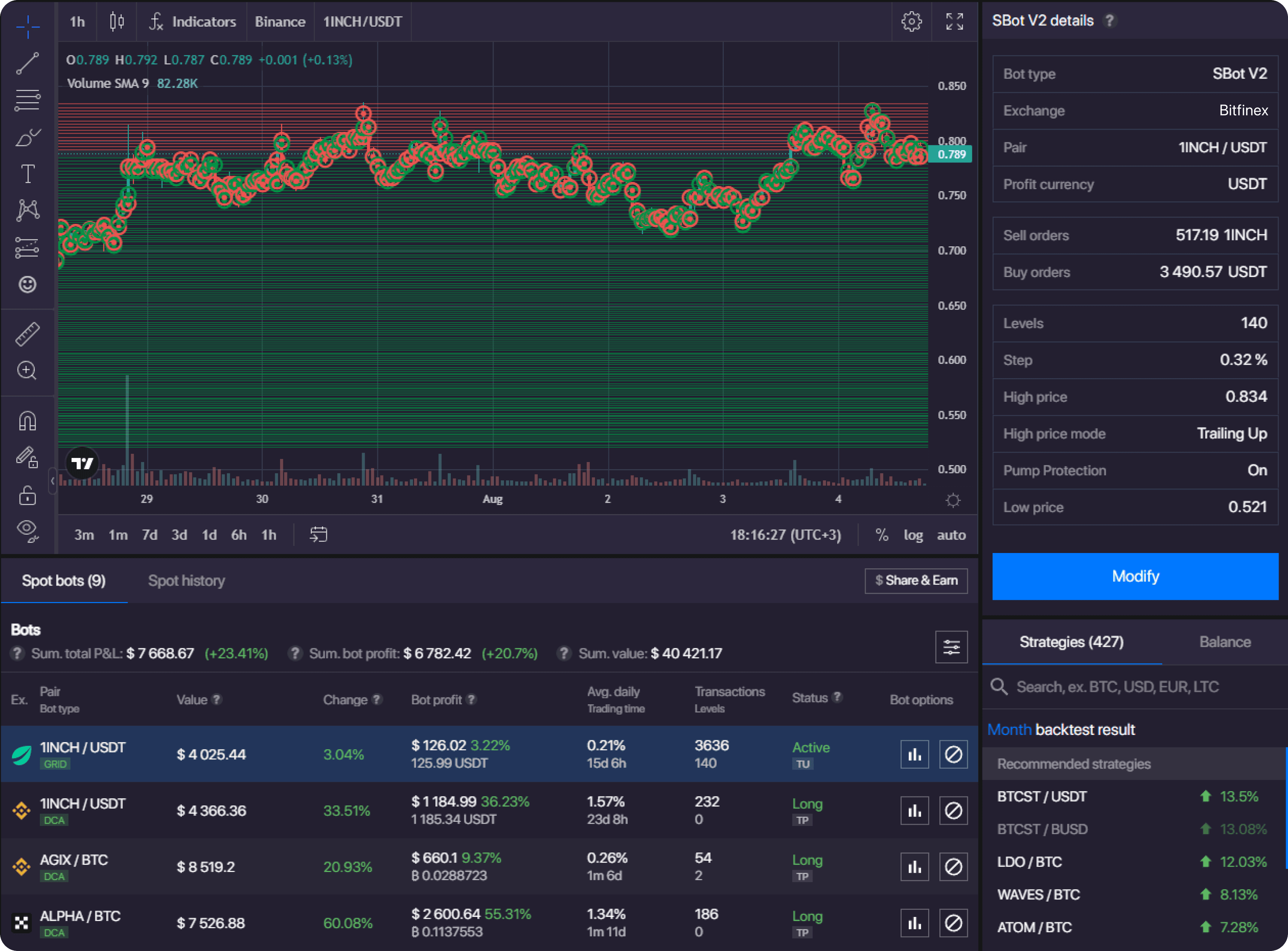 Driven by algorithms and preset rules, the Bitget Trading Bot scrutinizes market data and executes trades. The bot remains continuously vigilant, scanning for specific patterns, signals, or indicators that align with its encoded strategies. When the Bitget Trading Bot spots a potential trading opportunity, it can execute trades independently, eliminating the need for human intervention.
This level of automation enables the bot to operate round-the-clock, capitalizing on market fluctuations even during your off-hours. Bitsgap, a crypto trading management platform, empowers you to create multiple trading bots for the Bitget exchange, including DCA, GRID, and BTD. Each bot is engineered to operate independently, conforming to several preset parameters such as trading strategy, currency pair, and investment amount, among others.