How Does the Litecoin Trading Bot Work?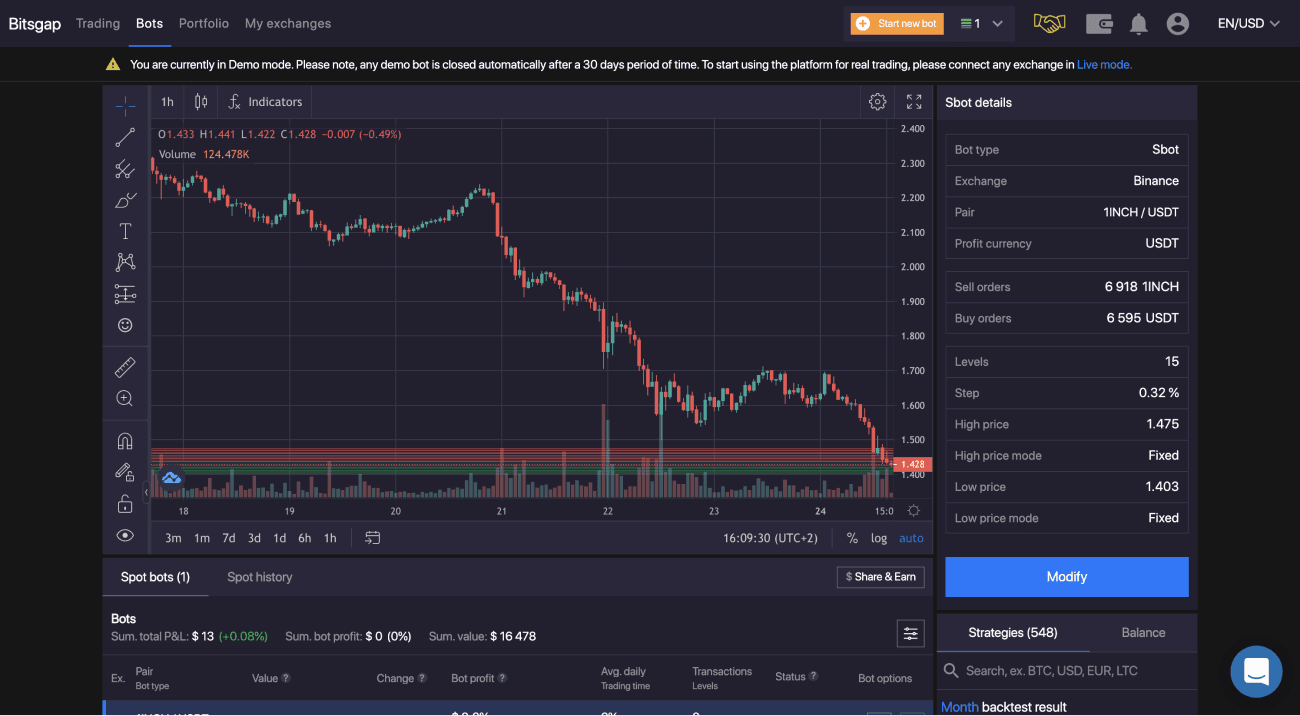 With Litecoin Trading Bots from Bitsgap, you'll have an edge over the market! Whether you prefer DCA or GRID trading strategies — Bitsgap has a bot for you!
The DCA LTC Trading Bot will divide your investment across recurrent purchases, reducing the entry price and minimizing the influence of price volatility. The GRID LTC Trading Bot automates buying low and selling high, leveraging price fluctuations and reaping continuous gains in a sideways market.