How Does the Uniswap Trading Bot Work?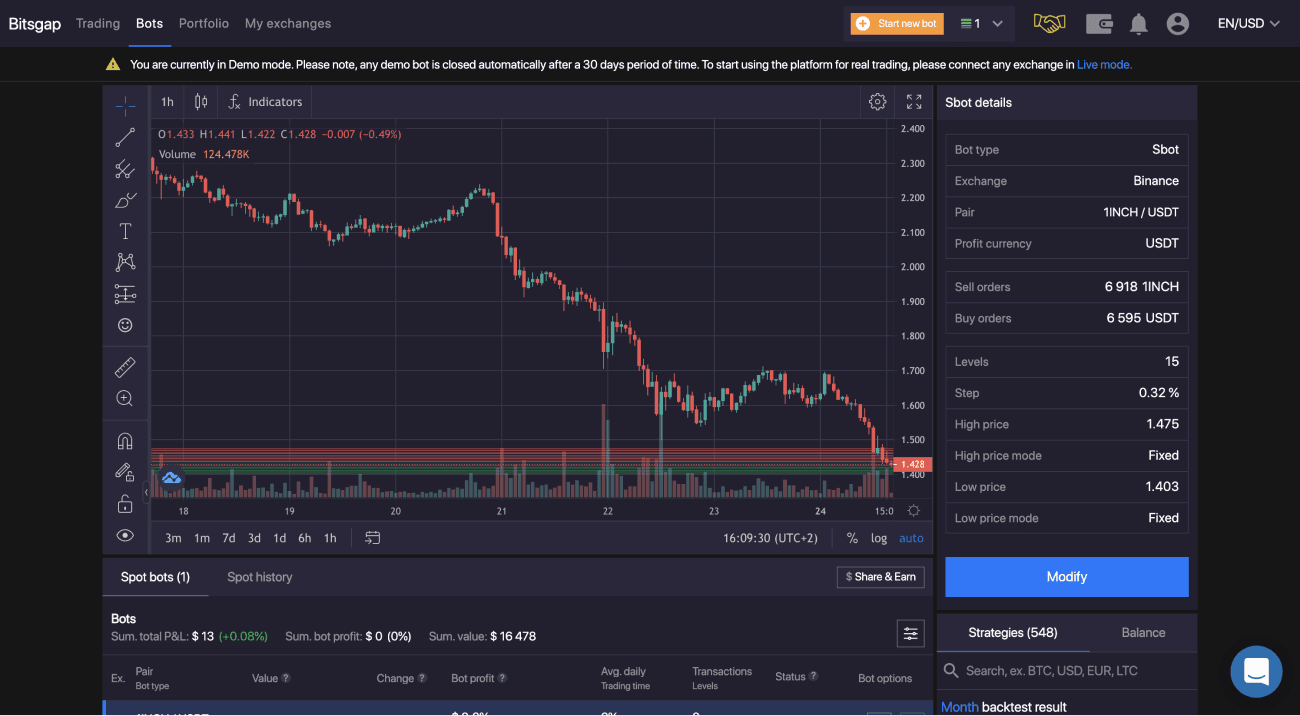 The Uniswap trading bots maximize your returns by automating manual trading with the UNI cryptocurrency. For instance, Bitsgap's DCA Uniswap trading bot helps you buy and sell Uniswap at preset intervals, averaging the position's entry price over time and mitigating risks.
Similarly, with the GRID Uniswap trading bot, you can put a series of buy and sell orders at set intervals around a specific price. After forming an order grid, the bot follows the market automatically and eliminates the need for "human" forecasting.