How Does the NEAR Trading Bot Work?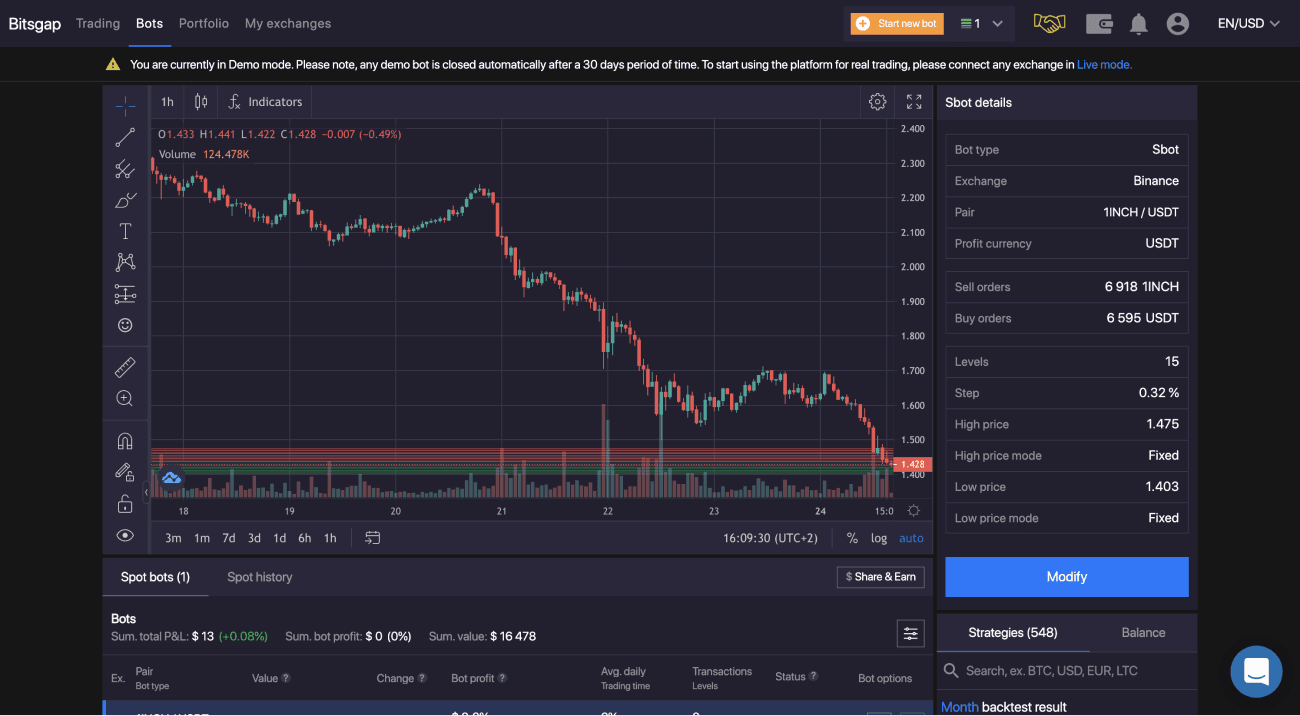 The Dollar-Cost-Averaging (DCA) NEAR trading bot buys or sells a preset amount of the NEAR coins in predefined time increments over time, thus allowing you to maintain a NEAR cost price similar to the market average.
The GRID NEAR trading bot utilizes a price grid strategy and involves placing orders above and below a set price. This way, the GRID NEAR trading bot automatically buys when the price drops and sells when the price climbs.