How Does the Ethereum Trading Bot Work?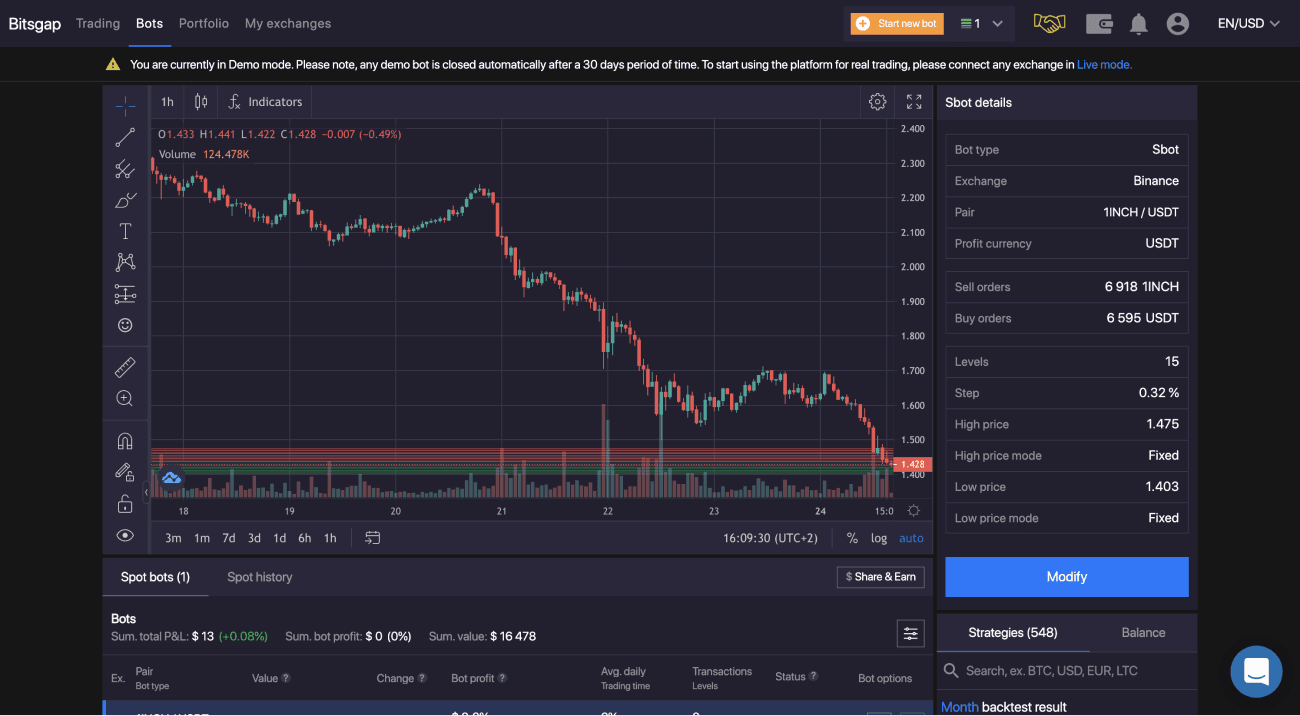 The Ethereum Trading Bot by Bitsgap offers convenience and flexibility for traders of all levels who want an edge on the market. Its DCA strategy reduces the risk associated with investing in cryptocurrencies by lowering volatility exposure to price swings and capital loss.
The GRID bot strategy also helps you with buying and selling on the same principle, but it's geared towards generating profits on small changes in the price of an asset at a time.