How Does the Sandbox Trading Bot Work?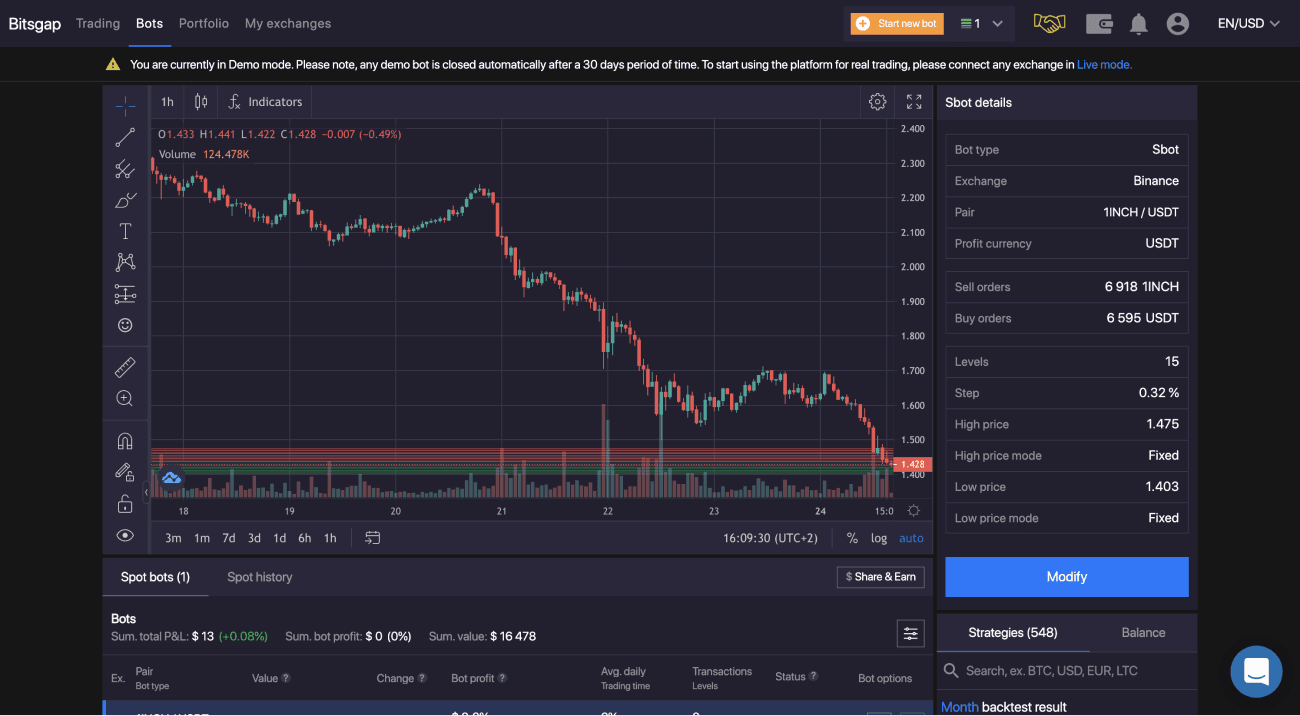 The DCA SAND Trading Bot builds a DCA order grid for every trade cycle to get a better average entry price. It's a super-efficient tool that's capable of finding the exact right moments to enter and exit a trade based on one or more technical indicators.
The GRID SAND Trading Bot from Bitsgap is another powerful tool that can put your trading on a sound footing. The best thing about it is that it's profitable by default as it sells high and buys low. If you want to make small but consistent profits over time, try it!