How Does the Solana Trading Bot Work?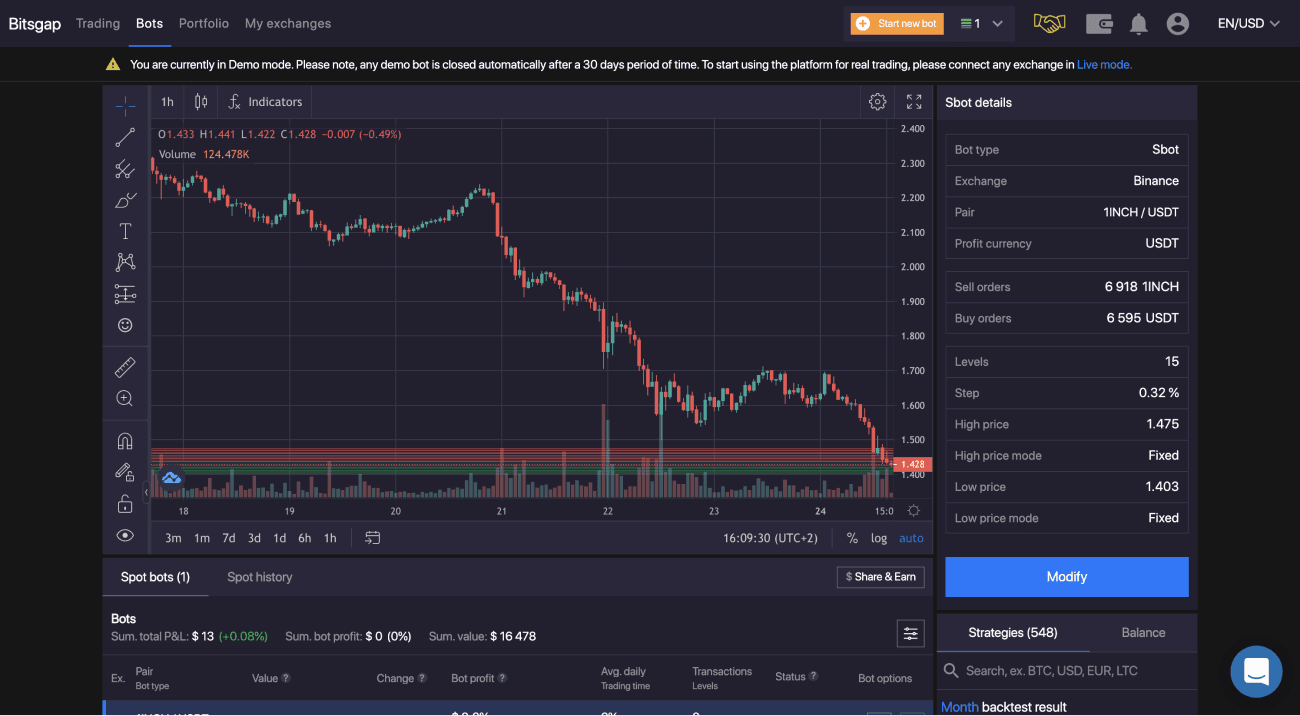 It is easy to start trading with Bitsgap's Solana Trading Bots. For example, the DCA bot indicators analyze market data 24/7, providing the bot with better entry prices to average your costs. It allows you to multiply profits on high trends.
The GRID bot trading advisor is an AI-based automatic trading system designed to buy crypto assets at a set price and then sell them when the market reaches a predetermined price that helps you to profit from a sideways market.