How Does the USDС Trading Bot Work?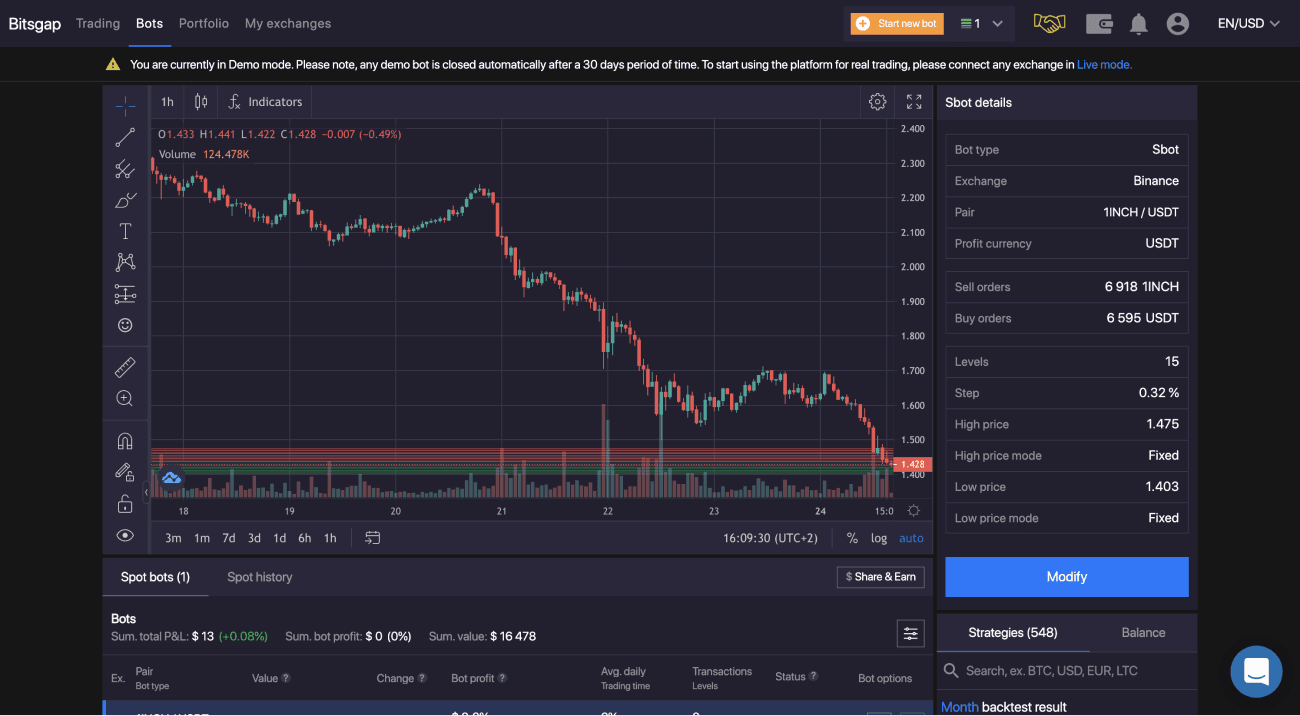 GRID USDC Trading Bot reacts to literally every price movement on the market. You set the levels at which cryptocurrency should be bought or sold, and the bot starts to monitor the market 24/7 and autonomously place orders at reasonable times.
You can also choose the DCA (Dollar-Cost Averaging) USDC Trading Bots to go even further and profit from a high-trend market. This automated trading bot maximizes your returns and reduces volatility risk by averaging positions according to the settings you set.