How Does the Bitcoin Cash Trading Bot Work?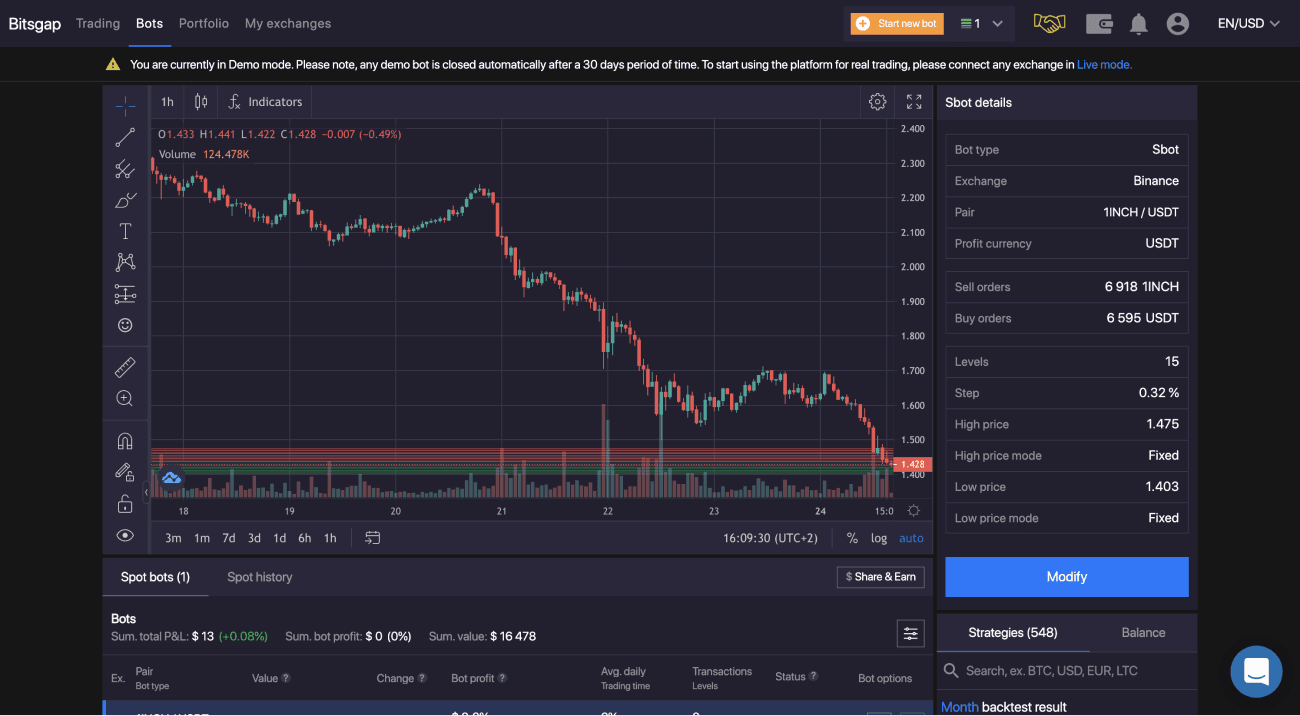 The Bitcoin Cash Trading bots help you automate your BCH trading by buying and selling at favorable prices and times. The DCA BCH trading bot makes subsequent purchases of BCH over time to get a better median cost price for total purchases.
The GRID BCH trading bot works best in a sideways drift where it capitalizes on small price movements across multiple predetermined buy and sell levels. Unlike DCA, you can use this bot to maximize your profits on a sideways or even flat market.