How Does the Chainlink Trading Bot Work?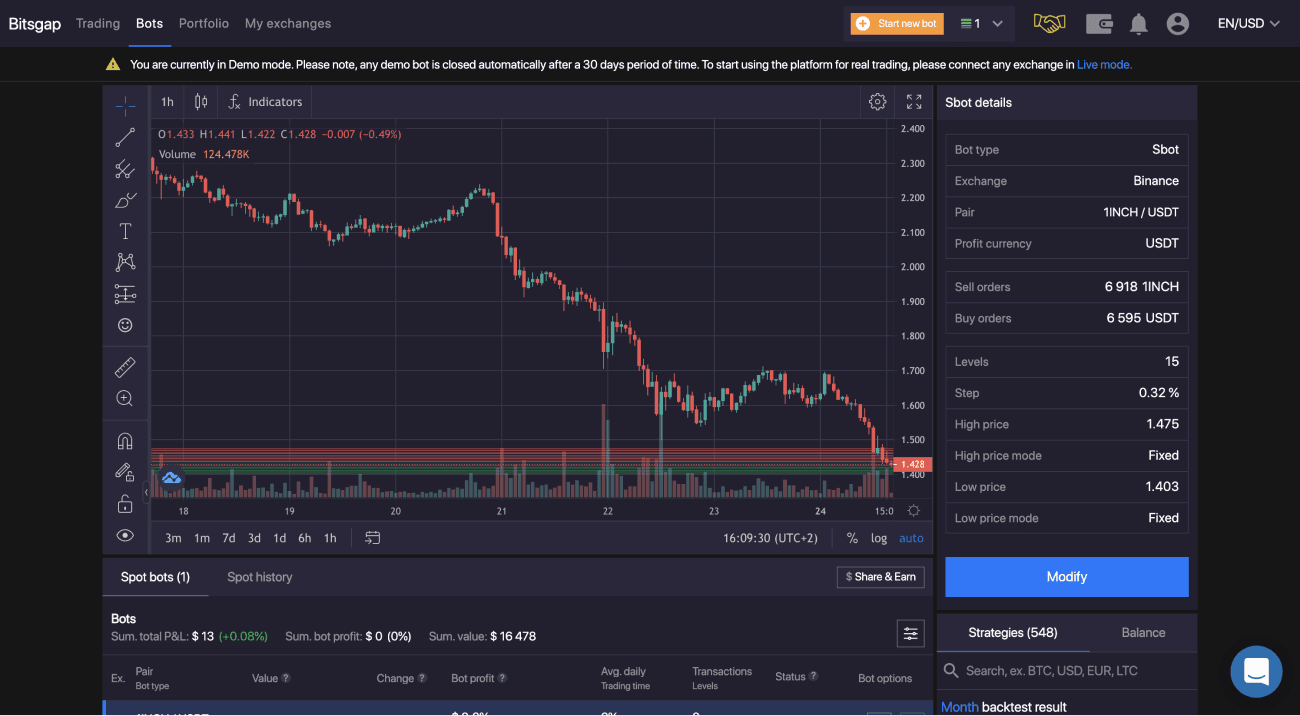 The Bitsgap Chainlink trading bots allow you to take advantage of every favorable trading opportunity in the Chainlink market! The DCA Chainlink trading bot helps reduce risk and save money by letting you buy or sell smaller amounts of LINK after a specific price deviation.
The GRID Chainlik trading bot helps to execute another trading strategy, known as grid trading, which profits from the highs and lows of price fluctuations and works particularly well in a market that doesn't have a clear direction.