How Does the Polkadot Trading Bot Work?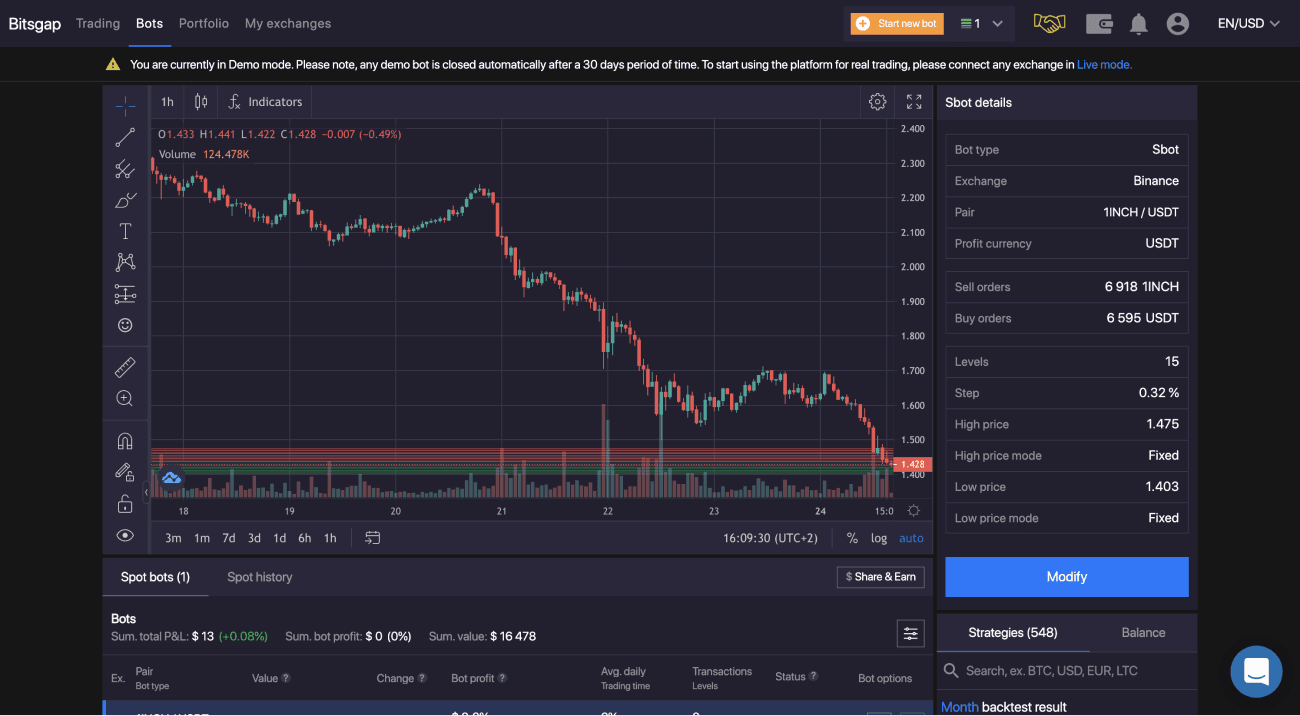 GRID Polkadot Trading Bots work by placing buy and sell orders at preset intervals above and below the current market price. This highly efficient automated trading bot creates a grid of orders and uses it to take advantage of even the slightest market volatility.
In volatile markets, your better choice is the DCA (Dollar-Cost Averaging) Polkadot Trading Bots. They work by buying or selling a certain amount of DOT at fixed intervals, averaging the sum you invest. That helps reduce the effects of volatility.