How Does the ApeCoin Trading Bot Work?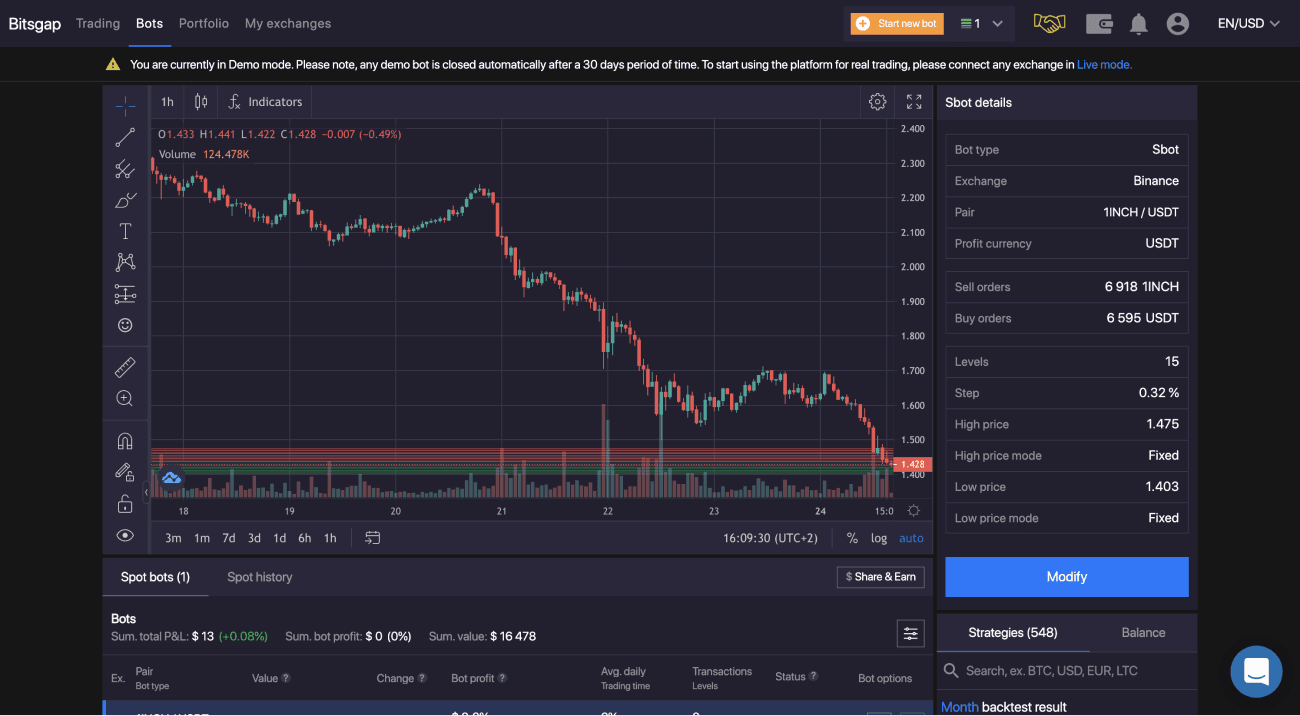 Bitsgap is happy to offer you a variety of fascinating ApeCoin Trading Bot automated strategies. One of them is DCA which stands for "Dollar-Cost Averaging." This means it will help you purchase cryptocurrency in a steady, regular fashion over time so that your investment doesn't suffer from dramatic price fluctuations.
The GRID trading advisor helps you in your quest to trade with the least amount of risk possible by intelligently picking and choosing trades even in low-trending markets.