How Does the Axie Trading Bot Work?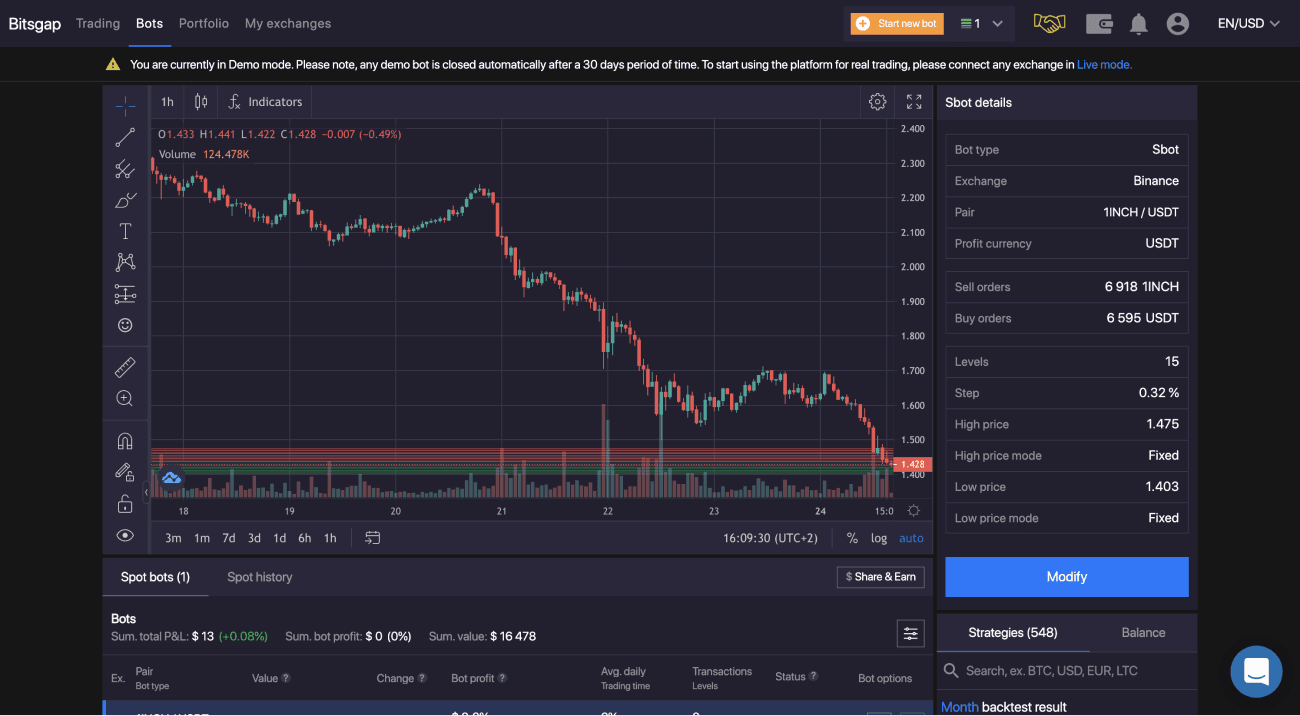 Lose small and win big with the AXS Trading Bots from Bitsgap! Choose between Bitsgap's GRID and DCA AXS Trading Bots to start making money today!
The GRID AXS Trading Bot works by placing orders above and below a preset price using a grid of orders and performs best when prices move within a specific range. The DCA AXS Trading Bot works by investing in AXS at preset intervals, mitigating volatility risk and reducing its entry price. By using any of Bitsgap's trading bots, you can finally trade with complete confidence and self-belief!