How Does the Polygon Trading Bot Work?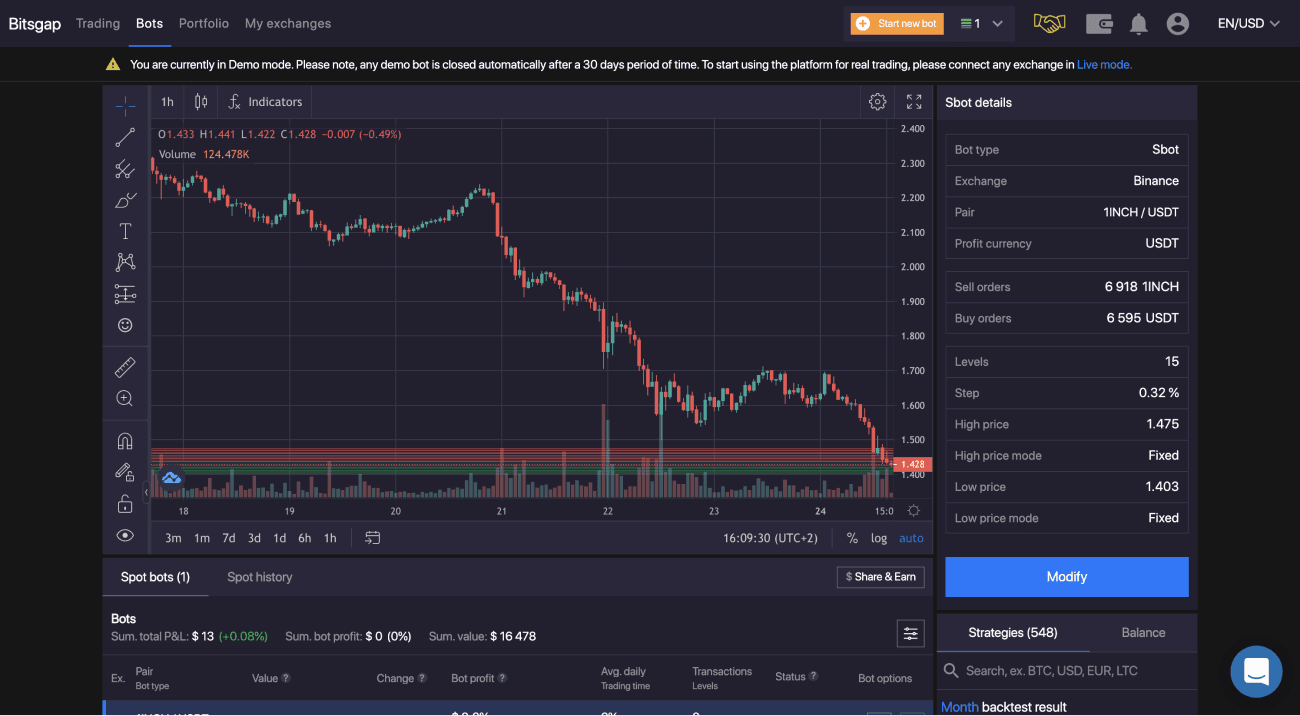 DCA (Dollar-Cost Averaging) Polygon Trading Bots automatically invest a set amount of money at regular intervals to reduce the impact of a high-trend market on your investment. This strategy also lowers the risk of losing money when trading volatile assets.
However, in a sideways market, you can choose GRID Polygon Trading Bot. It is a type of automated trading bots that involves buy and sell orders placed at specified intervals above and below the current MATIC market price to take advantage of the slightest price changes.