How Does the Dai Trading Bot Work?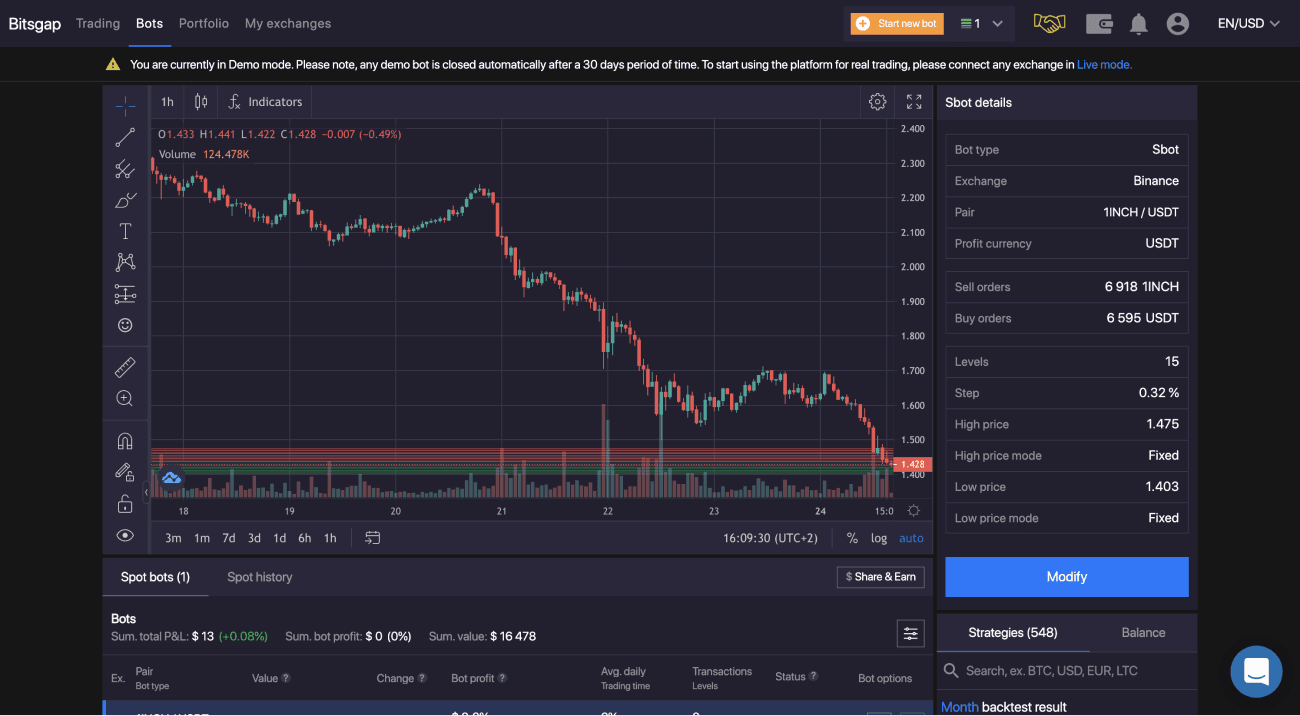 GRID Dai Trading Bot is a type of software that uses a predetermined set of rules to buy and sell cryptocurrency pairs on an exchange. For example, a bot could be programmed to buy Dai when the price falls below $0.5 and sell when it rises above $1.5.
While this automated trading bot is best for flat or sideways markets, the DCA (Dollar-Cost Averaging) Dai Trading Bots are your choice to win on trends. This bot buys and sells a set amount of DAI at regular intervals, averaging entry prices over time.