How Does the IPChain Trading Bot Work?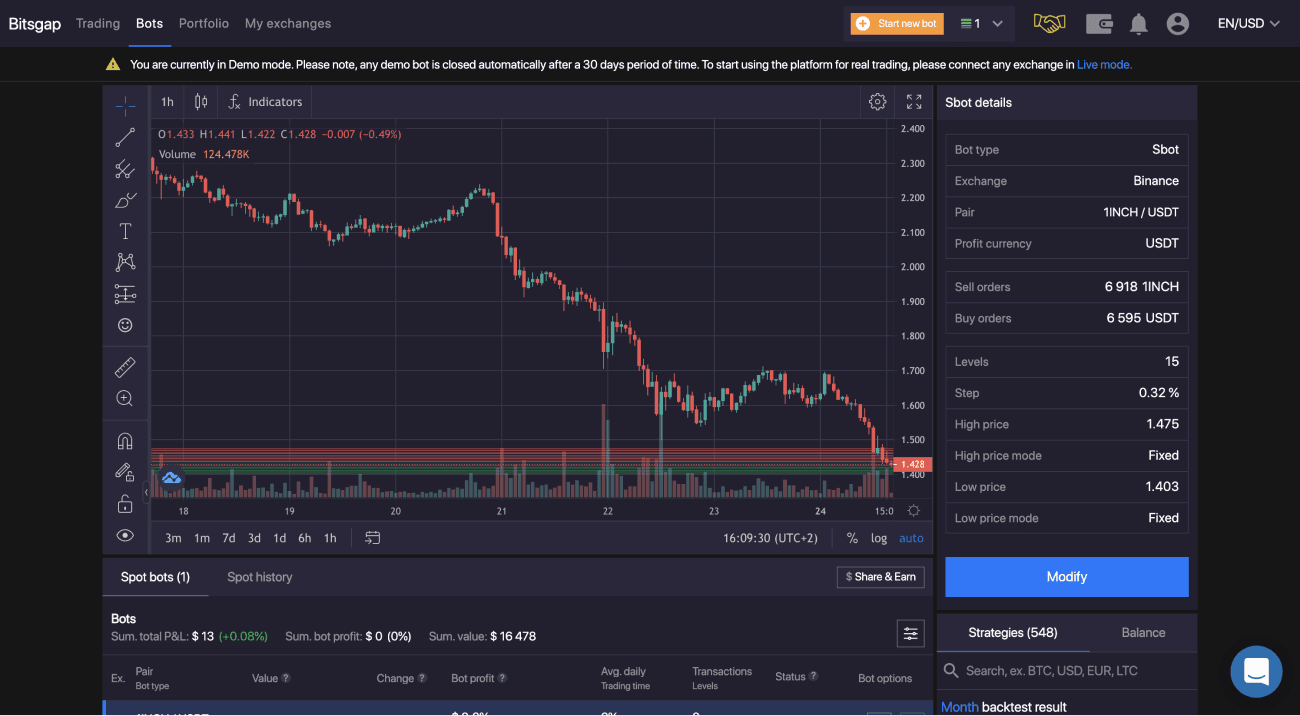 The GRID IPC Trading Bot is a simple but effective way to trade IPChain on your preferred exchange. It follows a GRID strategy and places orders above and below a predetermined IPC price, thereby creating a grid of orders at incrementally increasing and decreasing prices.
The DCA IPC Trading Bot is another excellent tool for automated trading. It allows you to reduce the impact of price volatility and lower the average price of IPC over time by dividing your investment across periodic purchases.