How Does the Crypto.com Trading Bot Work?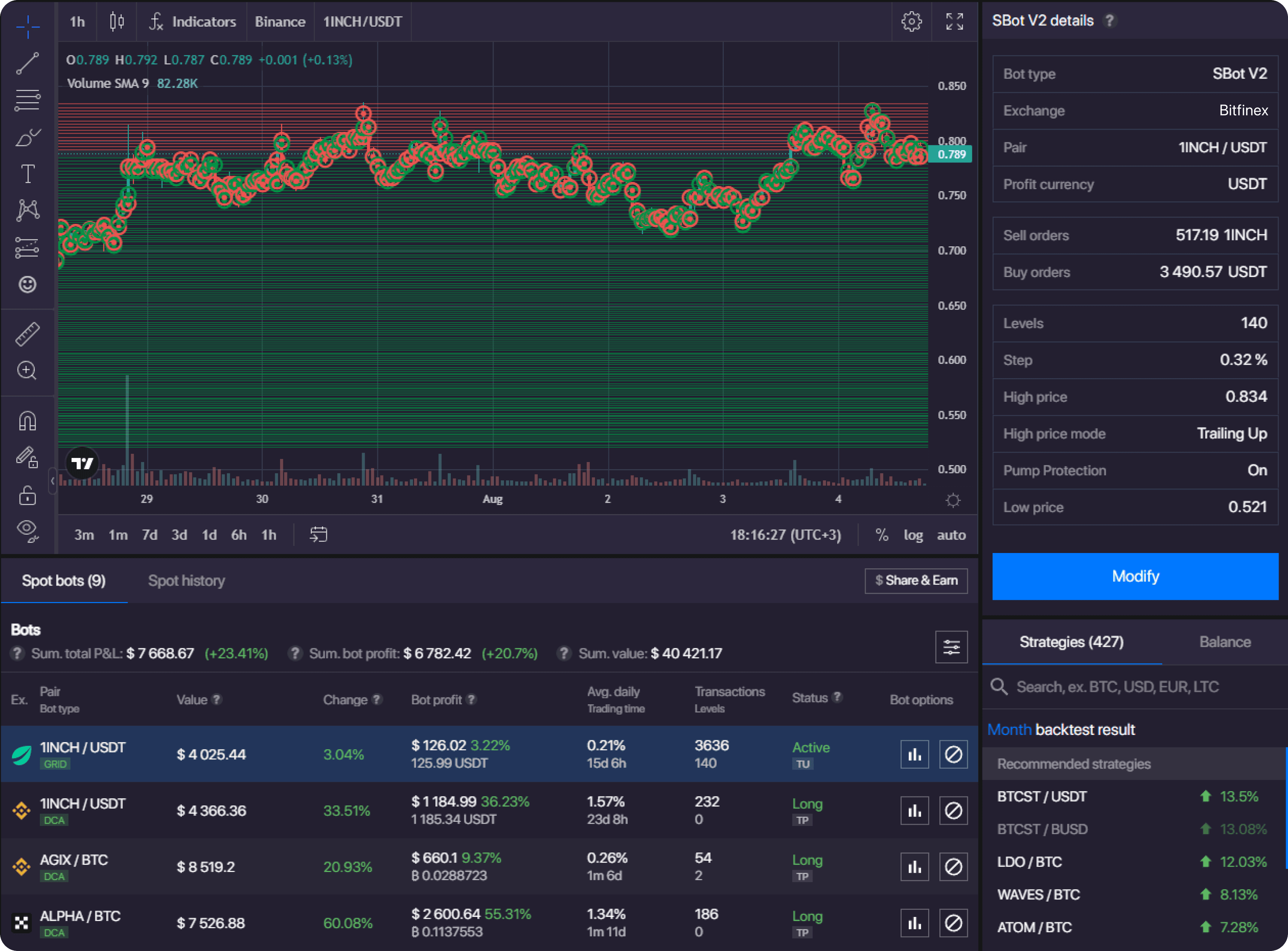 Powered by cutting-edge algorithms and customizable trading rules, the Crypto.com Trading Bot tirelessly analyzes market data and executes savvy trades. This vigilant bot is continuously scanning for those special patterns, signals, or indicators that align with its programmed trading strategies. When a promising trading opportunity catches the Crypto.com Trading Bot's eye, it can autonomously execute trades without requiring any human input. This advanced automation allows the bot to trade around the clock, capitalizing on market movements even while you sleep!
With Bitsgap, a revolutionary crypto trading management platform, you can create multiple customized trading bots for Crypto.com including DCA, GRID, and BTD bots. Each intelligent bot operates independently based on preset parameters like strategy, currency pair, and investment amount.
Unlock the power of algorithmic crypto trading with the Crypto.com Trading Bot and Bitsgap, because those two work tirelessly so you don't have to! Start your automated trading journey today!