How Does the BNB Trading Bot Work?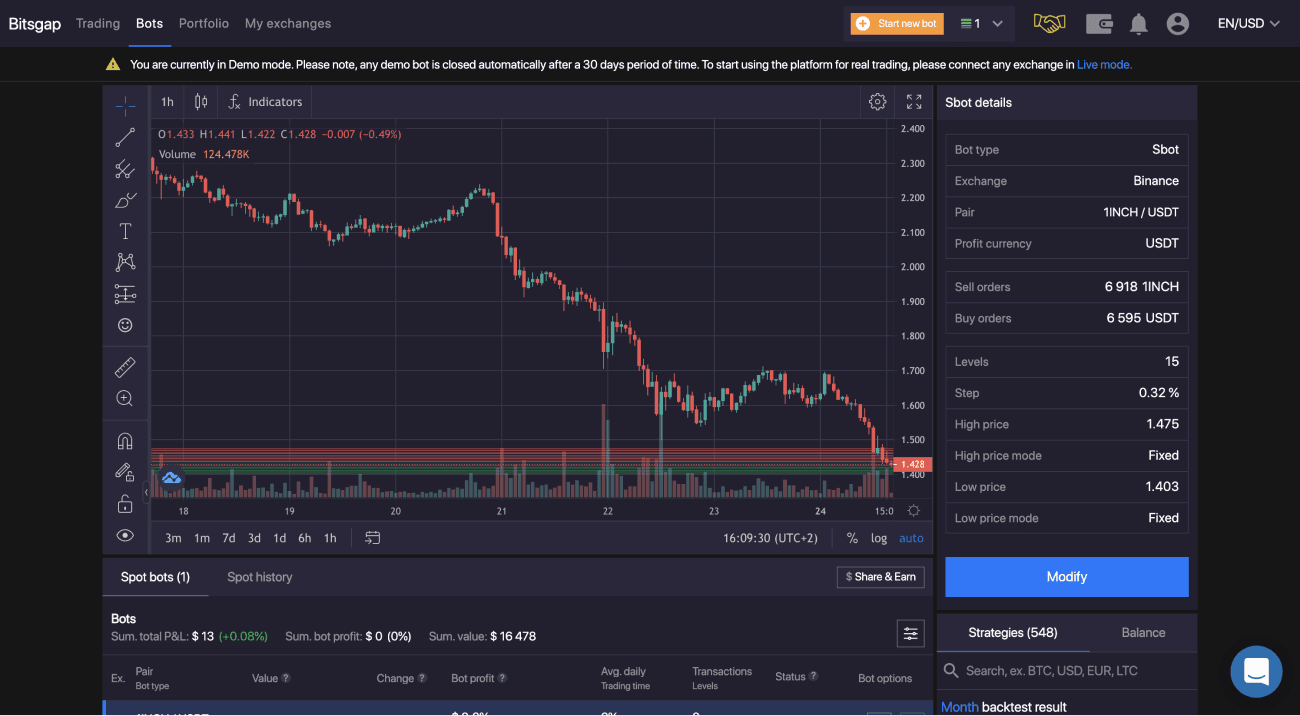 DCA (Dollar-Cost Averaging) BNB Trading Bots work by buying a set amount of cryptocurrency at fixed intervals over a certain amount of time. The bot helps smooth out price fluctuations and makes it easier to accumulate wealth over time.
While the DCA bot is better for riding up and down trends, the GRID BNB Trading Bot is more suitable for profiting in a sideways market. This automated trading bot acts on behalf of the user, monitoring every price change and executing buy and sell orders accurately and instantly.