How Does the VeChain Trading Bot Work?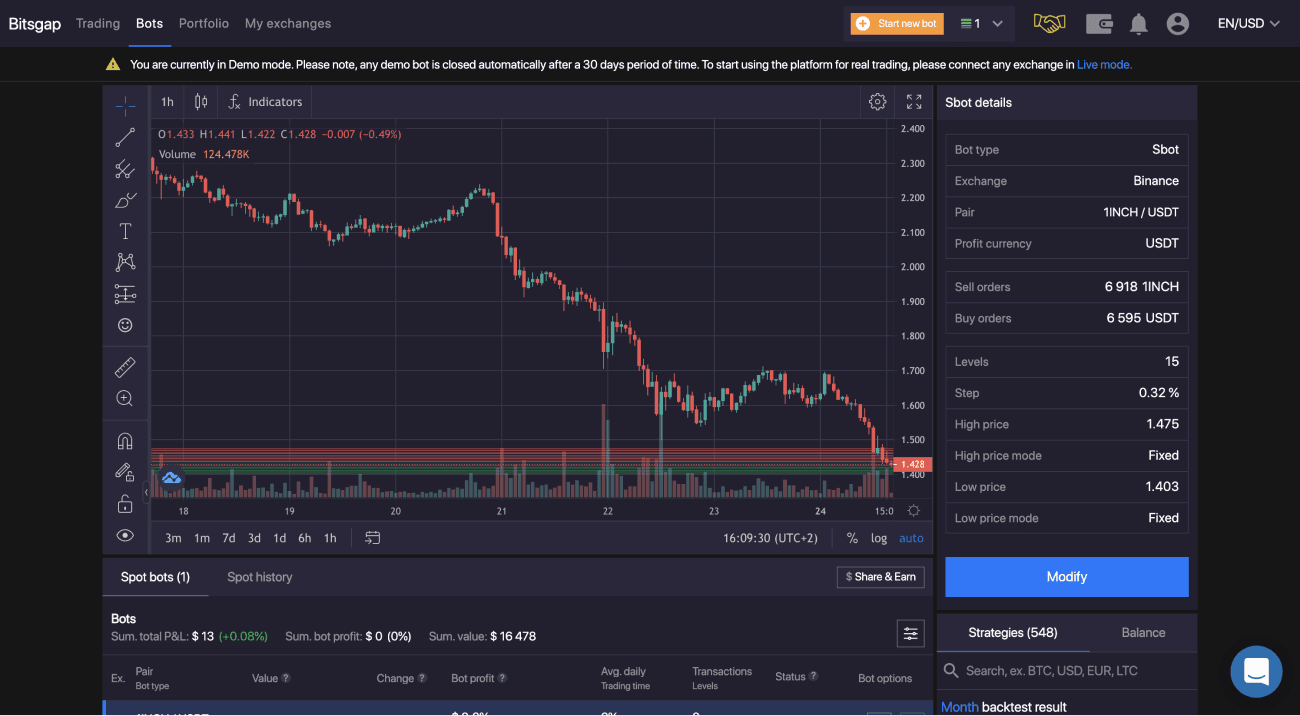 VET Trading Bots can help you take a leap toward that dream income! Bitsgap has two VET Trading Bots: DCA and GRID, which have both shown extraordinarily good results on all connected exchanges.
The DCA VeChain Trading Bot repeatedly purchases VET in small amounts over time, slowly but steadily accumulating VET and reducing the overall purchase price. The GRID VeChain Trading Bot creates a grid of orders and keeps generating profits from any market movement.