How Does the WhiteBIT Trading Bot Work?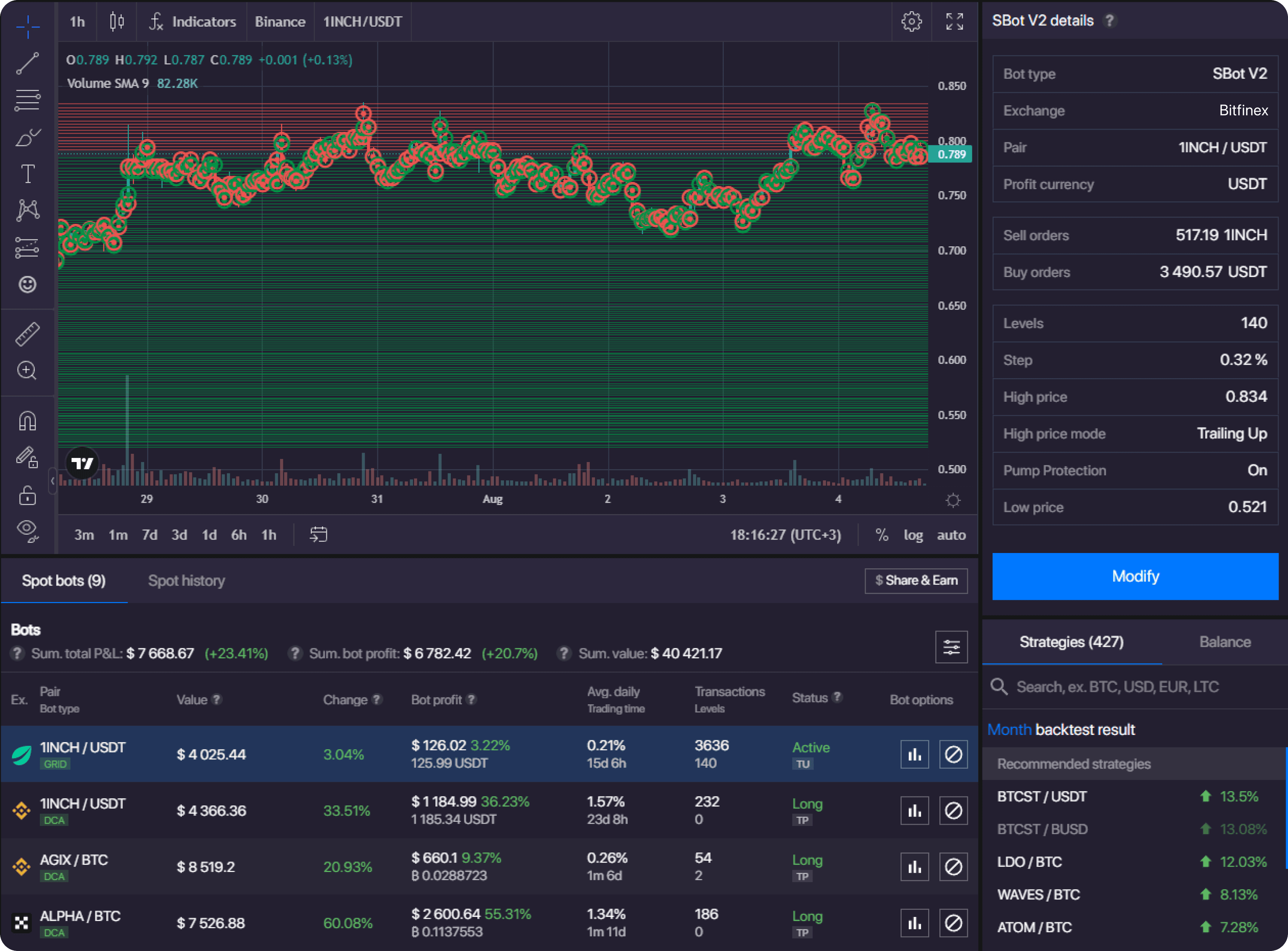 Bitsgap offers two types of WhiteBIT trading bots: DCA and GRID. The DCA WhiteBIT trading bot follows the DCA trading strategy and divides your investment across periodic purchases. DCA bots are handy when you don't have the time or experience to judge the most opportune time to buy.
The GRID WhiteBIT trading bot follows the GRID trading strategy and places orders above and below a set price at certain regular intervals. The GRID trading bot offers a fantastic opportunity to capitalize on price volatility within a sideways market. Don't have time to figure it out? Bitsgap has a couple of readymade templates for the GRID bot, so all you have to do is launch it!