How Does the Cardano Trading Bot Work?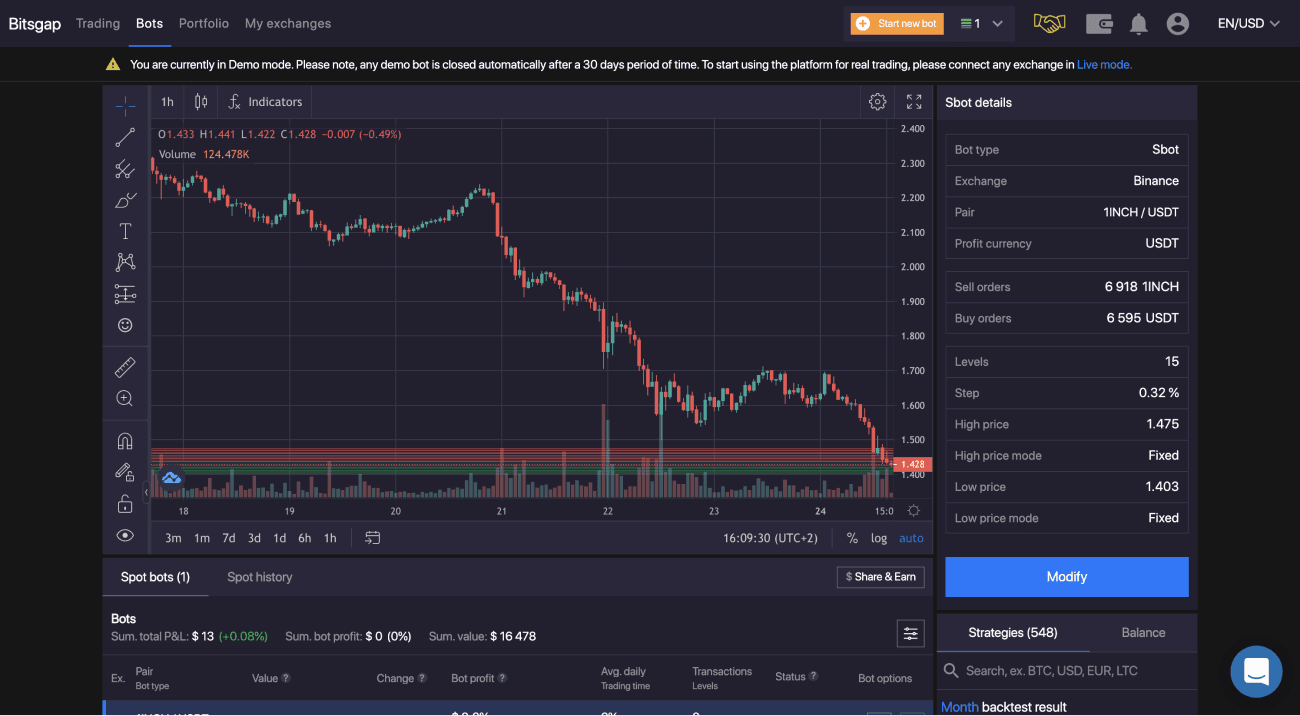 DCA (Dollar-Cost Averaging) Cardano Trading Bots work by autonomously investing a set amount of money into a cryptocurrency at regular intervals. This automated trading bot helps smooth out price fluctuations occurring in a volatile market.
But if your goal is to profit in dribs on the tiny price movements, try the GRID Cardano Trading Bot strategy. It intercepts ADA price change and automatically buys and sells cryptocurrency according to the parameters you set.