How Does the Cronos Trading Bot Work?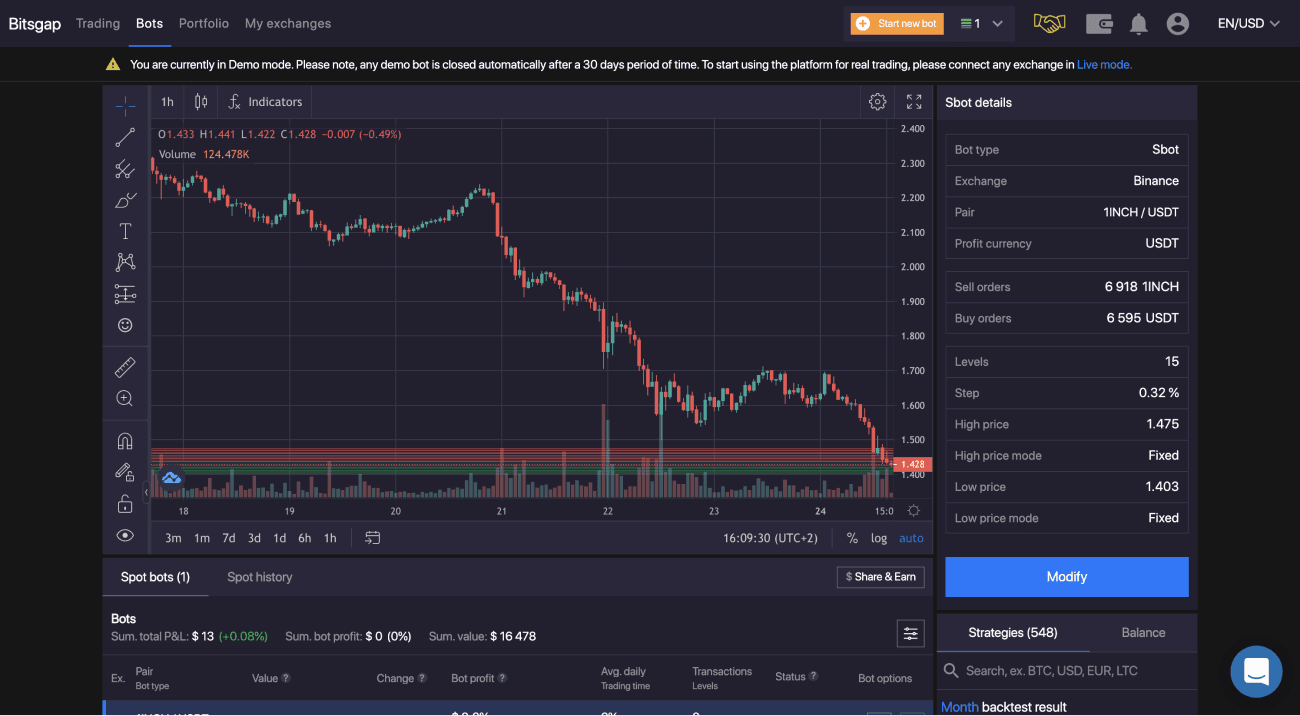 Maximize profits and reduce losses with the DCA CRO trading bot that helps to average the price of Cronos by buying coins at regular intervals over time.
Safeguard your investment against market fluctuations and profit from a sideways drift with the GRID CRO trading bot. It places a series of purchase and sell orders at set intervals around a fixed CRO price.