How Does the Tron Trading Bot Work?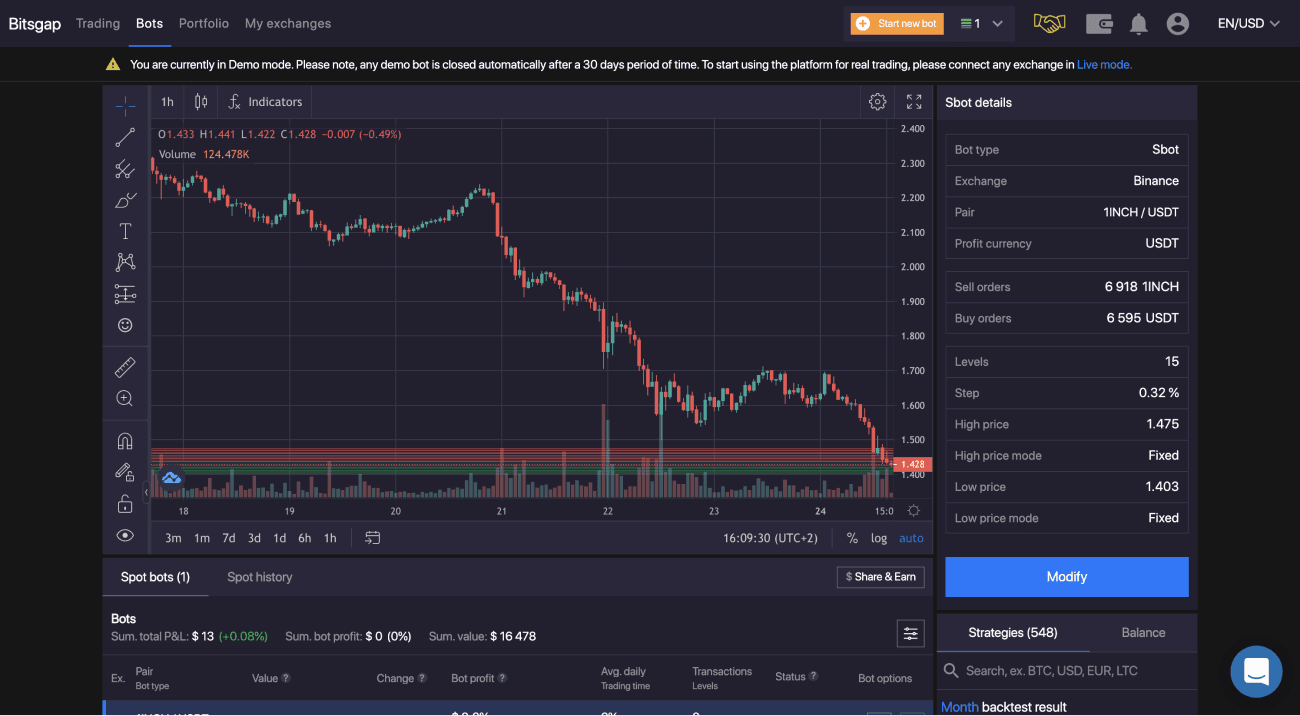 The TRX Trading Bots work by constantly monitoring the market and making profitable trades on your behalf. Bitsgap has two types of TRX Trading Bots: DCA and GRID. Both are fueled with robust technical signals and effective risk management tools that allow you to completely automate your trading routine.
The DCA TRX Trading Bot purchases TRON in small quantities at prices that are located evenly from each other to get a better average entry price. Bitsgap's GRID TRX Trading Bot creates a grid of orders around a predetermined price range and keeps generating profits even when you're away from your computer.