How Does the Tether Trading Bot Work?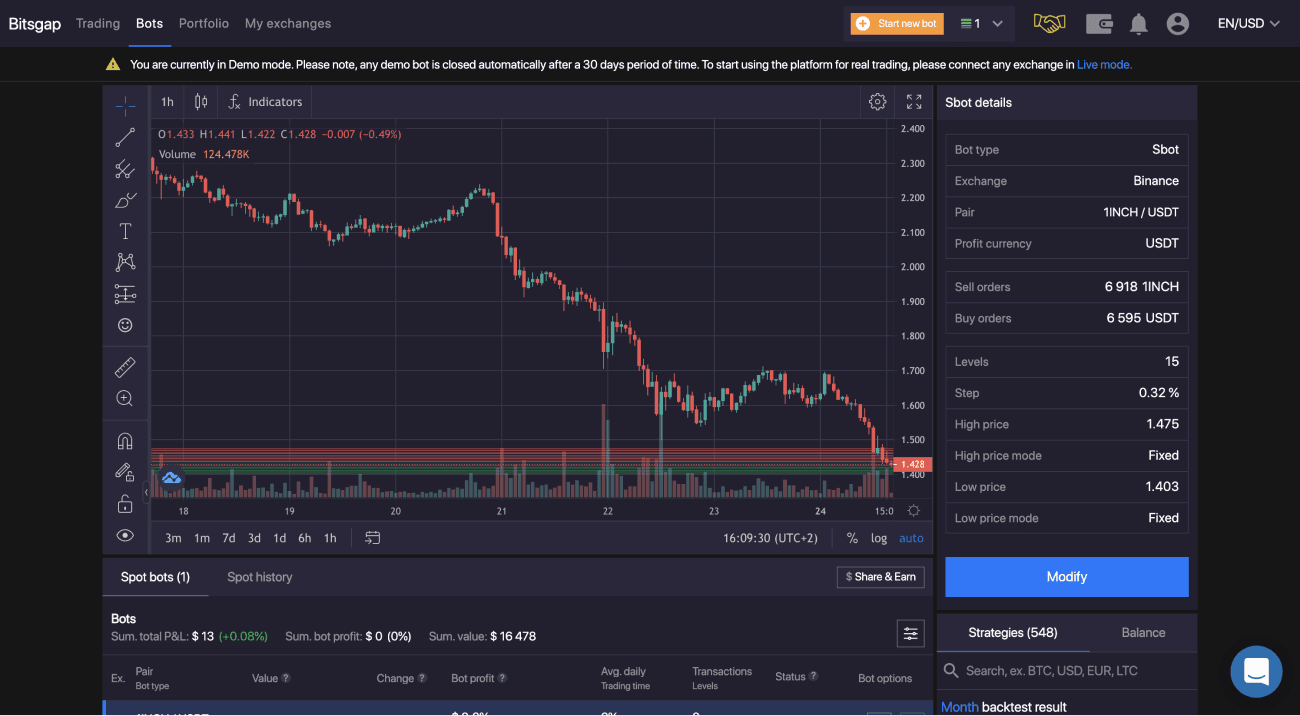 Bitgap's Tether Trading Bots include the DCA strategy that helps traders minimize risk by averaging costs over time. For example, it buys when the price goes down in small increments, which gives a lower average price than buying with a lump sum.
Also, note the GRID bot is designed to mimic a human trader's activity by analyzing the price movements in real-time and placing buy and sell orders using set horizontal levels.