How Does the Ripple Trading Bot Work?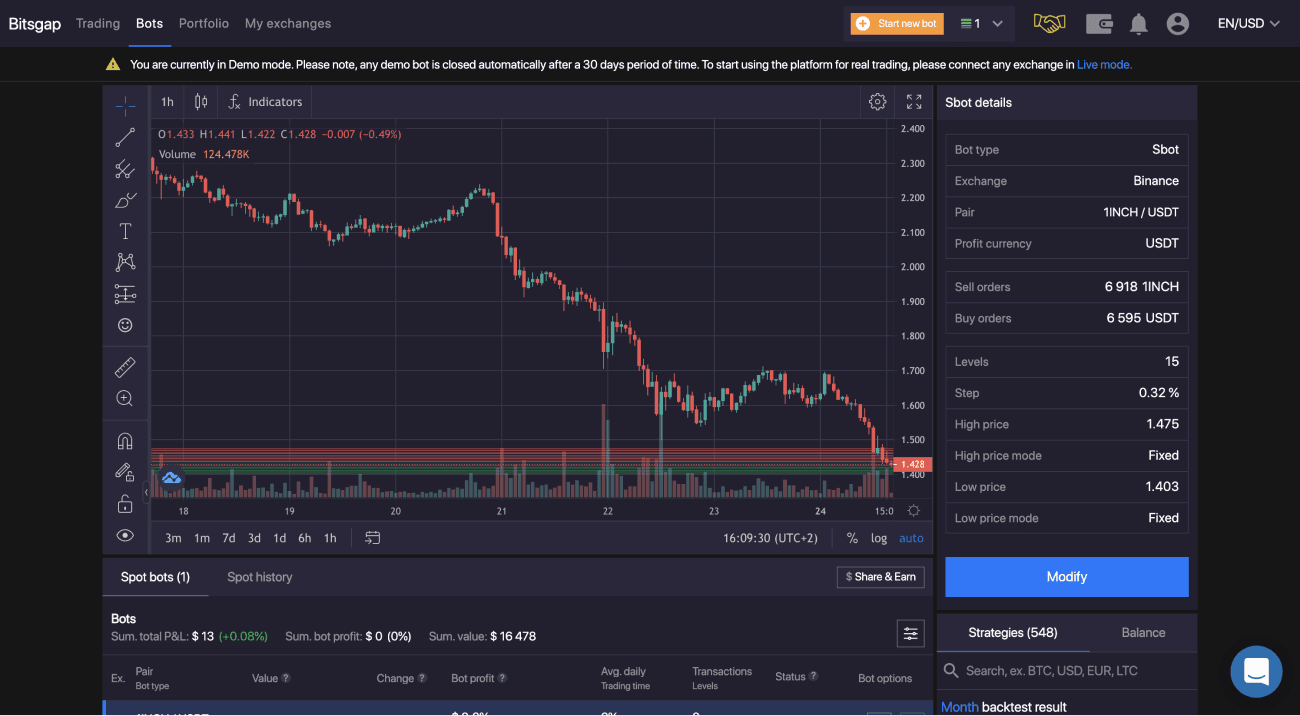 Follow the billionaire Wall Street investor rule: maximize profits, minimize risks! The Ripple Trading Bots allow you to do precisely that with the help of different trading strategies.
The DCA (or Dollar-Cost Averaging) bot strategy is designed for people who want an easy way to buy cryptocurrency in volatile markets spreading out their investment over time. The GRID bot strategy, in turn, helps you earn on the slightest price movements when the market goes sideways.