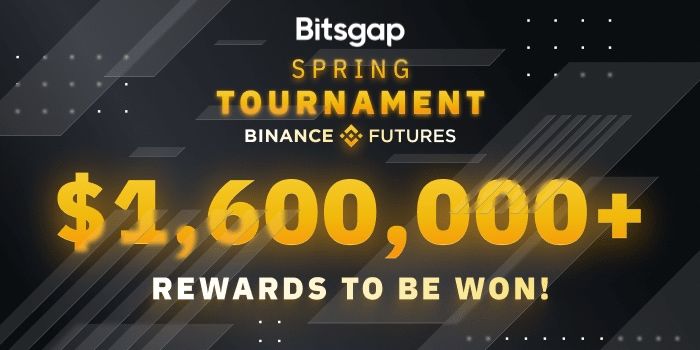 Win your share of $1,6M in Binance Spring Tournament
Participate in Binance futures trading competition to win big rewards. In "Spring tournament" you can simultaneously gain individual and team rewards.
📣 Binance has announced its "Spring tournament" and has prepared some new features that bring new benefits for traders. There are currently 16,931 participants registered in total willing to compete for the exponentially rising money pool of up to $1,500,000. New traders are joining the competition and setting up their teams. The aim is to score enough points in terms of "Team USDT profit" and get ranked in the list of top 10 teams.
The competition starts on March 17th at 00:00:00 (UTC) and ends on April 1st at 00:00:00 (UTC)
🎖 Individual Profit Reward Within a Team
The top 10 individual USDT Profit contributors in each team will equally split 20% of their team's total reward.
All team members outside the top 10 (Profit >0 and trading volume>0) will equally split 50% of their team's total reward.
🏆 Team USDT Profit Rewards
The more traders there are, the larger the total bonus pool will be (up to the maximum of 500,000 participants and a $1,500,000 prize pool)

📄 How To Participate?

You must have a Binance Futures account and need to deposit at least 10 USDT (or 10 USDT equivalents in BTC, ETH, ADA or LINK, etc.) into Binance Coin-margined Futures wallet or into their Binance USDⓈ-margined Futures wallet to join each activity during the competition period.
📈 How To Boost Returns And Odds In Your Favour?
Trade BUSD Futures contracts that bring you 2X when calculating final ROI!
Trade each day during the tournament to get ranked in a "Daily ROI Competition" and win up to $1,000 daily.
Vote for the Bitsgap team as there is a chance to split an extra bonus prize pool of 20,000 BUSD: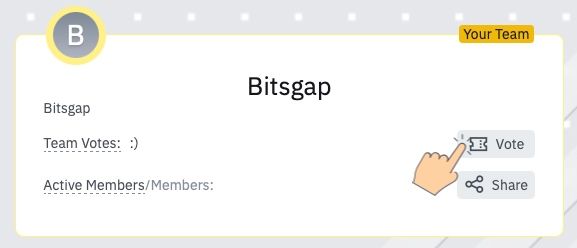 ❗️Risk Warning
Be aware of the substantial risk and the possibility of both significant profits and losses when trading futures contracts. All trading strategies are used at your discretion and at your own risk.
👉 Join the Bitsgap Team here