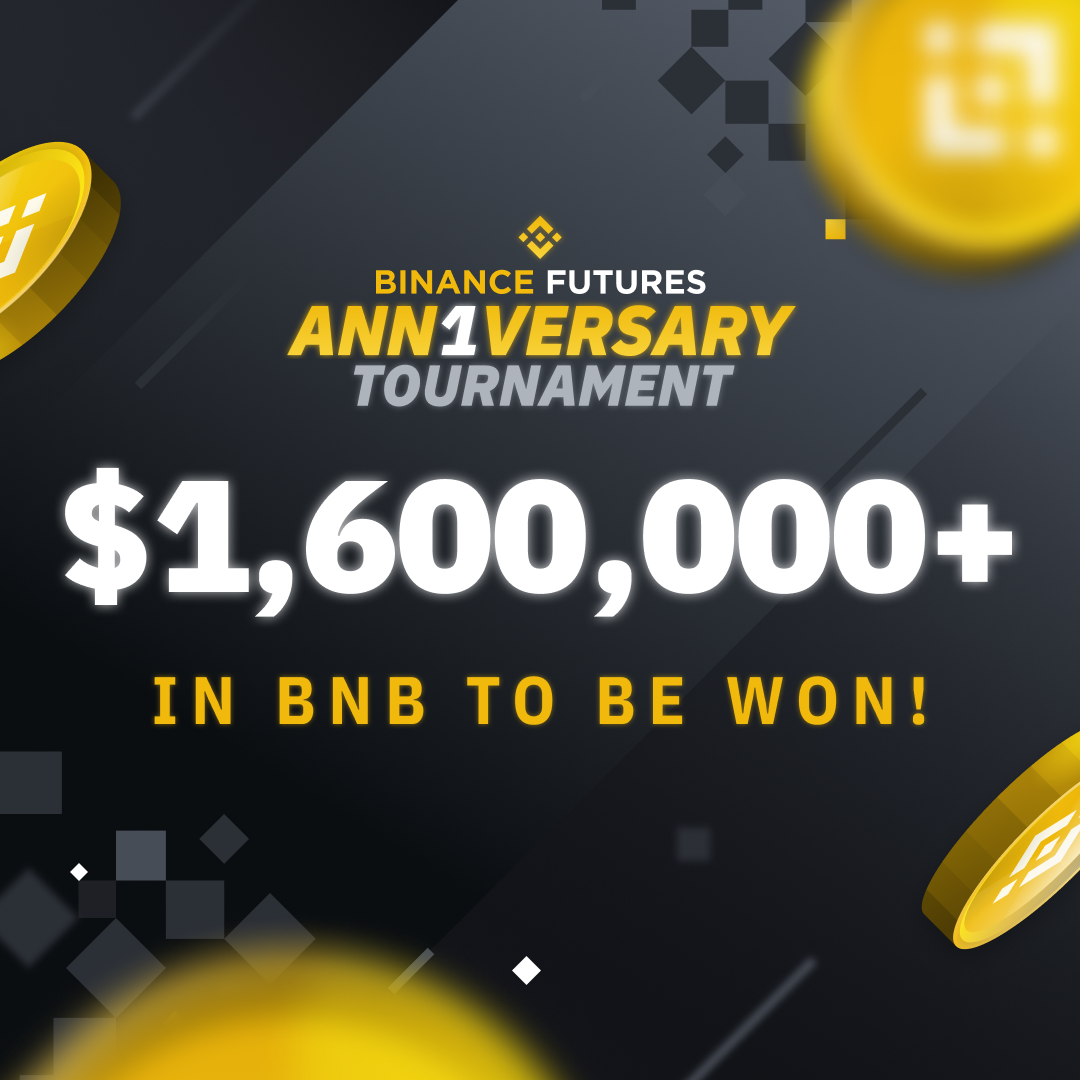 🏆 Win your share of $1,6M in Binance Tournament
Another big promotion from Binance exchange where you can win a massive prize pool of $1,600,000
In the previous Binance tournament, the Bitsgap team got 9th place among more than 31,000 traders, and traders who joined our team won significant prizes.
This time the prize pool is even bigger! Let's combine our efforts to win the share of the 1,600,000 USD prize pool! 🙌 Traders with any experience have a chance.
Here are the main reasons why we recommend you to join as a Bitsgap team member:
🏆 90% of the total prize pool (up to 1,350,000 USD) will be distributed among the ten most performing teams. Teams will be ranked based on the total BTC Profit generated by all team members.

🎖 10% of the total prize pool (up to 150,000 USD) will be distributed among five teams as a profit comeback. Even if things didn't go the way you wanted, you may still get some compensation.

🎁 75,000 USD will be randomly distributed among all participants from the Daily Lucky Draw. You will be automatically enrolled if you make some trading activity.

It's a team event with a dynamic prize pool, which means the more people join - the bigger the prize pool will be. The tournament starts today and will finish on October 6th.
How to participate? Simply transfer at least 10 USDT to your Binance USDT-m Futures wallet, and then join the Bitsgap team.
⭐️ JOIN THE BITSGAP TEAM