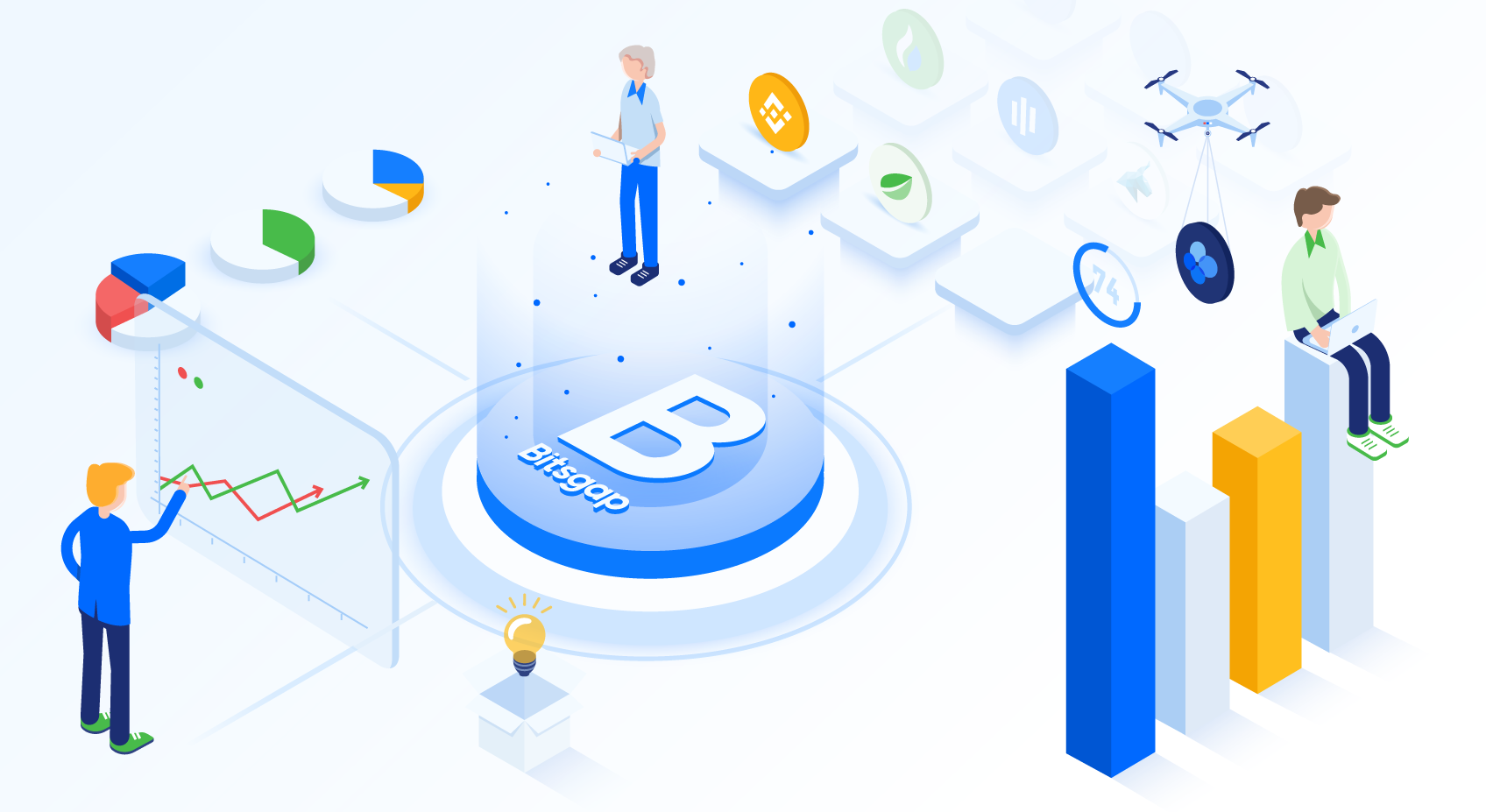 The state of Bitsgap platform update, 30th November, 2018
During the last week, we have made a significant progress with the system updates and have developed a steady improvement in platform performance. We are actively working on releasing new features and at the same time, enhancing our current features usability. Today we would like to share some of our results and give you a sneak peek for the next update. Platform transfer to a new subdomain app.bitsgap.com Starting from today, all users who want to access Bitsgap platform will be redirected t
During the last week, we have made a significant progress with the system updates and have developed a steady improvement in platform performance. We are actively working on releasing new features and at the same time, enhancing our current features usability. Today we would like to share some of our results and give you a sneak peek for the next update.
---
Platform transfer to a new subdomain app.bitsgap.com
Starting from today, all users who want to access Bitsgap platform will be redirected to a new sub-domain. This transfer would allow us to increase the overall processing and loading speed of internal interface at least x2. All the data collection and communication with exchanges will be significantly improved. Awesome!
---
Product tour page revealed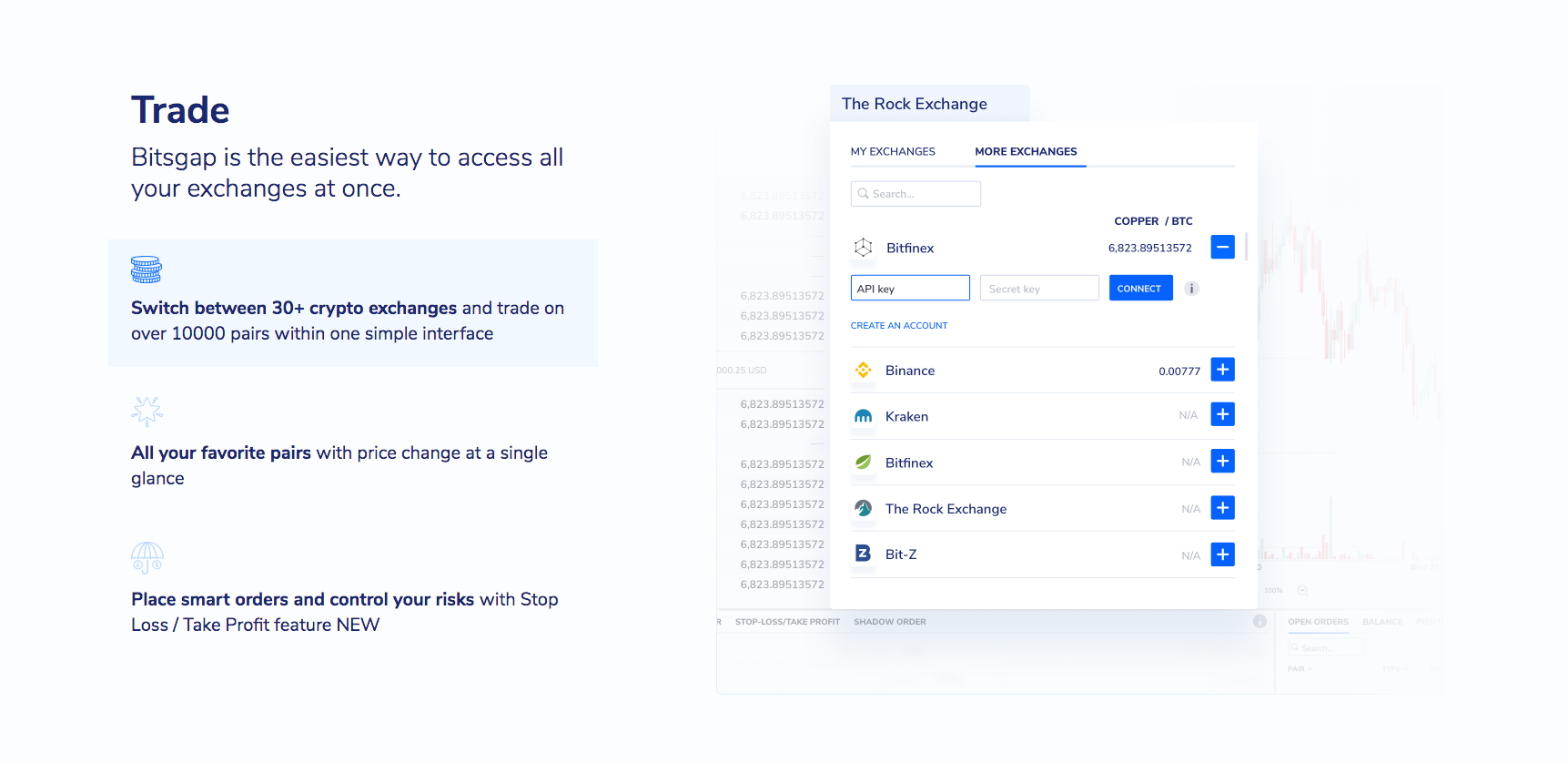 A new page published on Bitsgap website where you can learn more about what you can do with the platform. We believe this tour will demonstrate the full potential for new users and visitors they can get. It will help you to decide if Bitsgap is the right choice for you before jumping in and adding your API keys. You will find a full scale of user experience and understand basic usability.
---
Official Bitsgap blog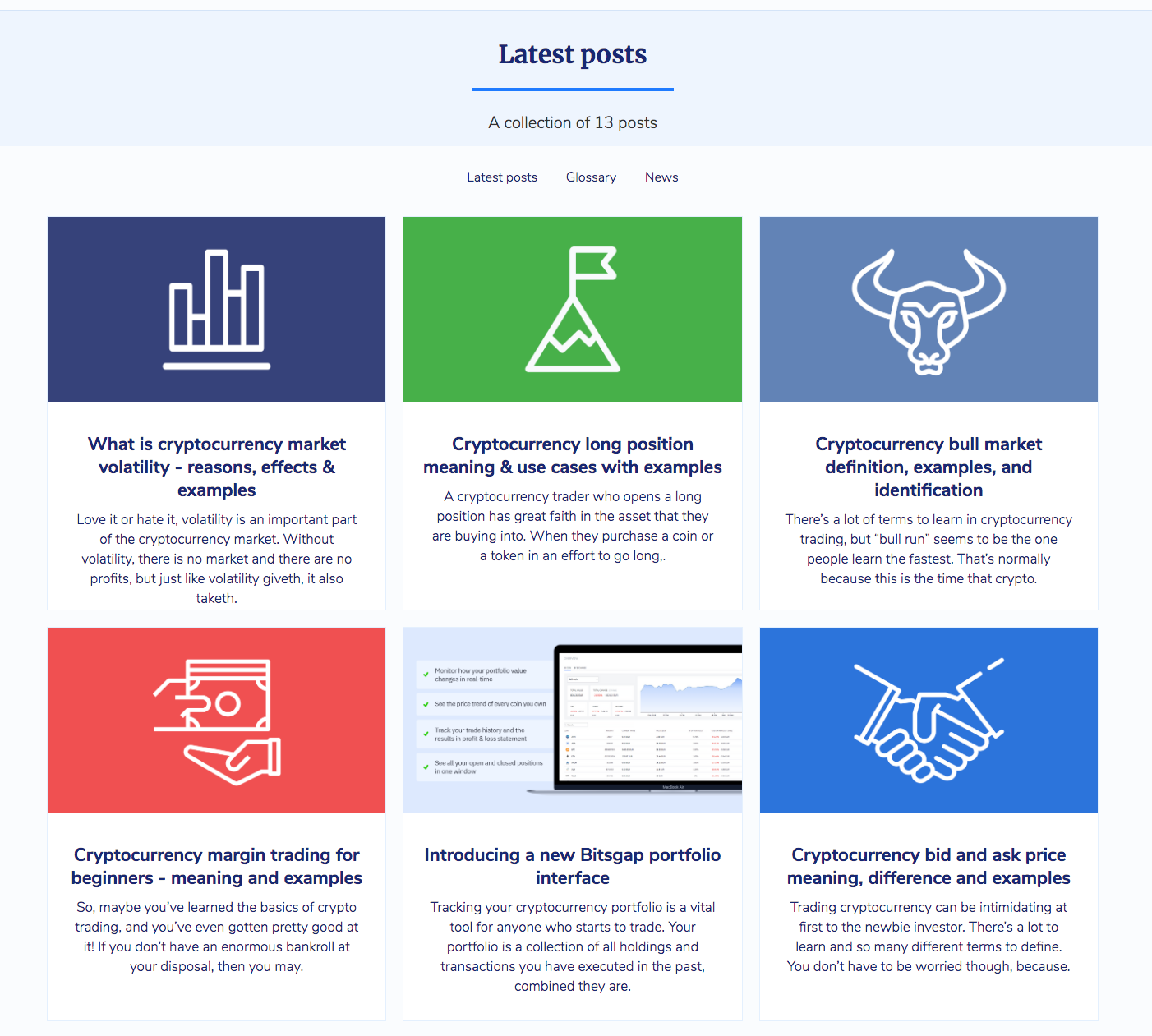 If you are reading this, then it is not a surprise for you that we now have our official blog where we post critical platform updates and announcements. But there is always more! You can explore many interesting trading articles where we discuss current market situation and provide educational content for people who are new to crypto trading. Make sure to check it out!