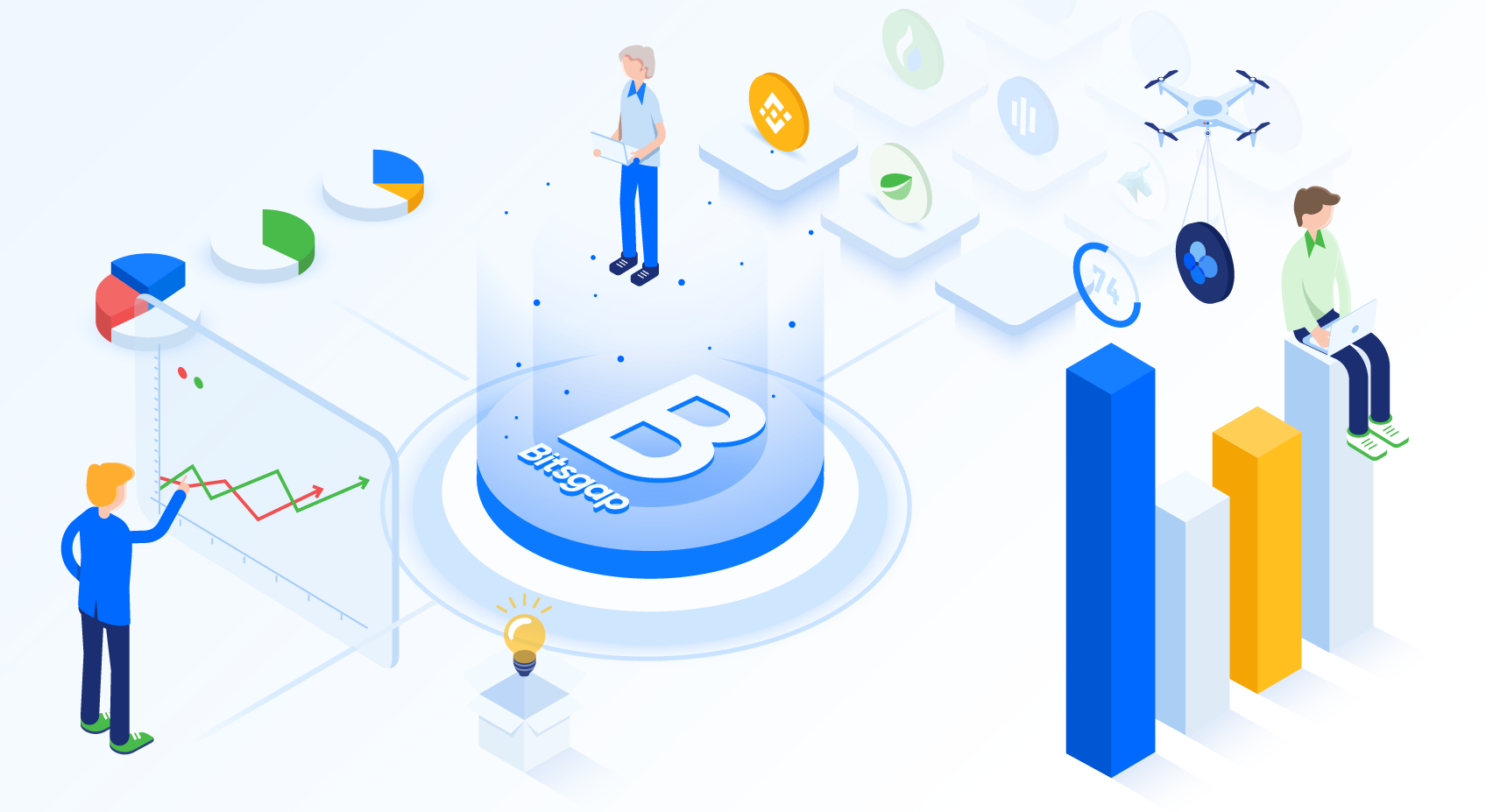 The state of Bitsgap platform update, 09th April, 2018
One-click arbitrage trading available NOW! Arbitrage has been used by advanced traders to generate almost risk-free profits. Due to complexity, it hasn't been available for regular traders yet. We facilitated this process to allow you to make profits in just 1-click. Add API keys straight in the browser No need to download Bitsgap's software any more. Now everything is cloud-based and all exchanges can be connected within minutes. Of course, we went above and beyond with the security measure
One-click arbitrage trading available NOW!
Arbitrage has been used by advanced traders to generate almost risk-free profits. Due to complexity, it hasn't been available for regular traders yet. We facilitated this process to allow you to make profits in just 1-click.
---
Add API keys straight in the browser
No need to download Bitsgap's software any more. Now everything is cloud-based and all exchanges can be connected within minutes. Of course, we went above and beyond with the security measures taken.
Plus much more including:
+1250 pairs now available
Demo trading
New Design
View in your local currency
New trading platform time frames (4hours, 1 hour, 1 day)
Improved security measures
Affiliate program
User Tours
Improved dashboard
News
Watch List
Holdings