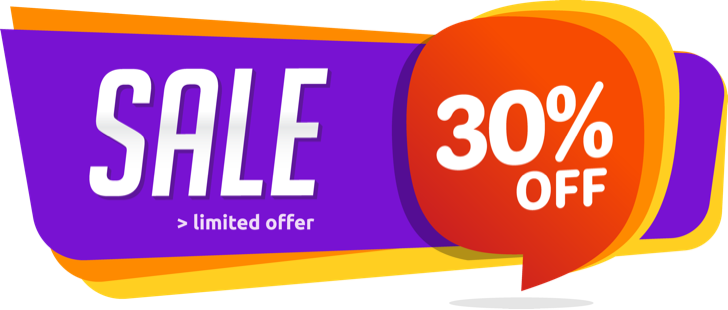 New Year 30% Sale and Bitsgap Plans for 2020
We are glad to announce a big NEW YEAR SALE and share some insights on what you can expect from Bitsgap at the beginning of 2020.
Dear customers,
We are glad to announce a BIG NEW YEAR SALE and share some insights on what you can expect at the beginning of 2020.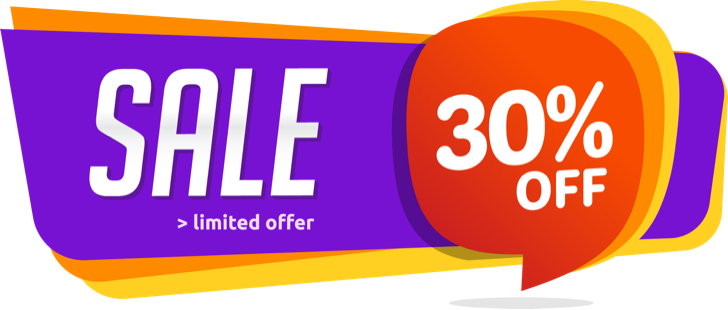 Get a 30% discount on all 3, 6, and 12-months Bitsgap plans. The discount is valid from 27.12.2019 through 06.01.2020. You can also save 30% on your subscription and get the Basic plan for as low as €12/$13 a month! Upgrade with a 30% discount now.
Still thinking if it's worth upgrading? Great that you asked!
---
In December we have significantly optimized our system to achieve maximum stability and prepare for the next BIG updates at the beginning of 2020. Here's what we've been working on in December and our plans are as follows:
I. IMPROVED STABILITY
In December, we have duplicated the entire infrastructure, which now provides the most stable platform performance. Over 150 servers are processing orders to achieve the primary goal of 99,9% uptime.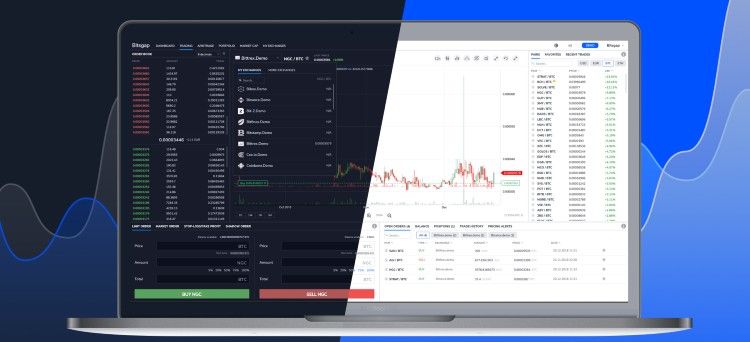 II. REBALANCING & AUTOMATION
We have also implemented complicated algorithms to make sure your bots are kept active at all times. From mid-December, our system automatically restores your bot levels if you have enough currency. At the same time, if there is not enough currency on your exchange to restore bot levels, our system will do auto-rebalancing and convert the required amount of base or quote currency to continue the bot operation without delays.
III.BETTER CALCULATION
At the beginning of 2020, we will implement a new calculation that will allow you to understand your bot performance better. It will show you how the value of your coins changed after you started the bot.
IV. IMPROVED BOT INTERFACE & NEW ALGORITHMS
In January 2020, we plan to introduce a revamped bot interface. It will cover the interests of both beginners and experienced users. Moreover, based on the current bot, we will start working on the new bot's algorithms. Including bots on the margin trading.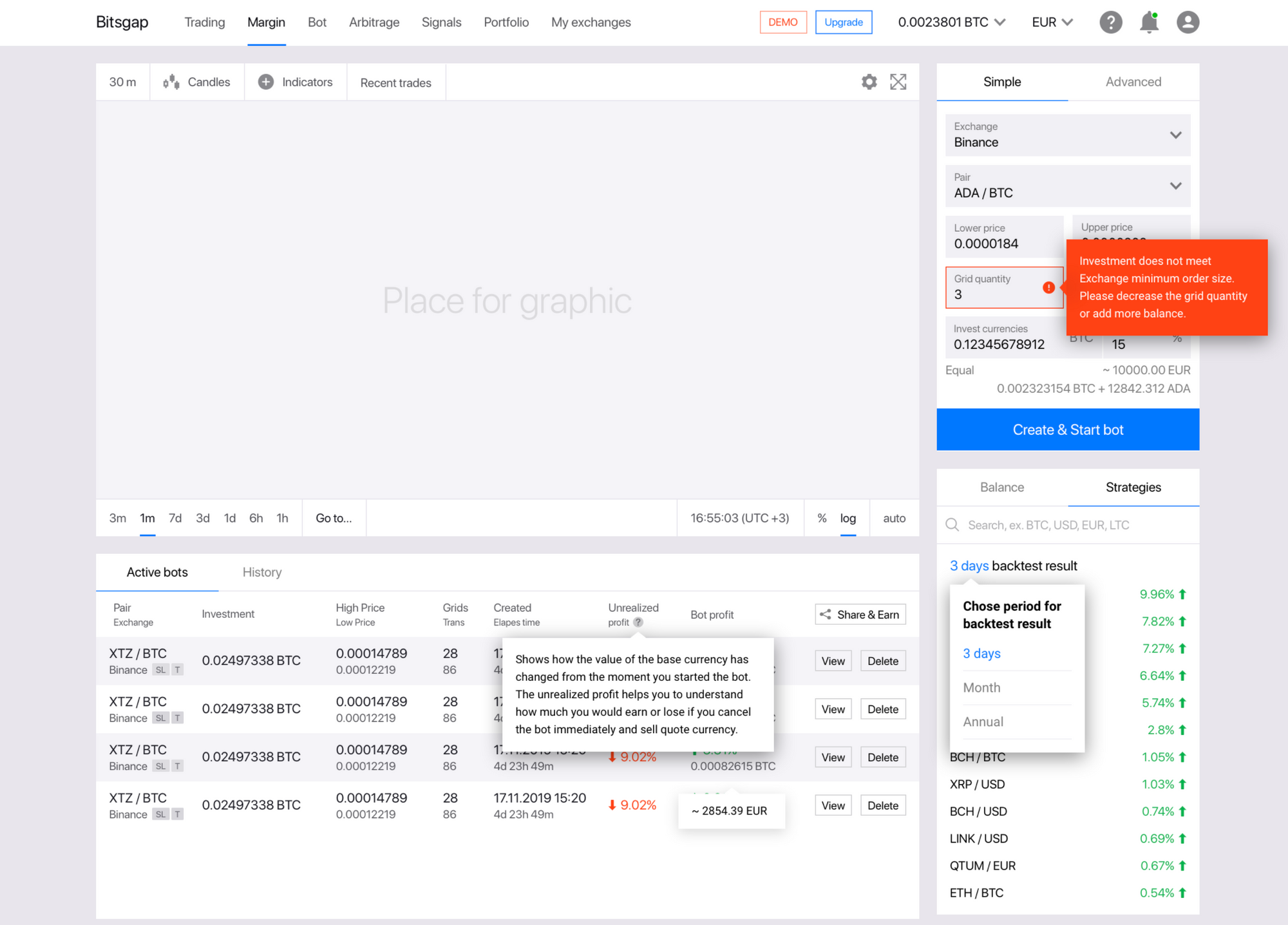 V. MARGIN TRADING
We are still working on the margin trading functionality to give you access to the top exchanges with leverage from one interface. You can see what the margin trading will look like in the screenshot below.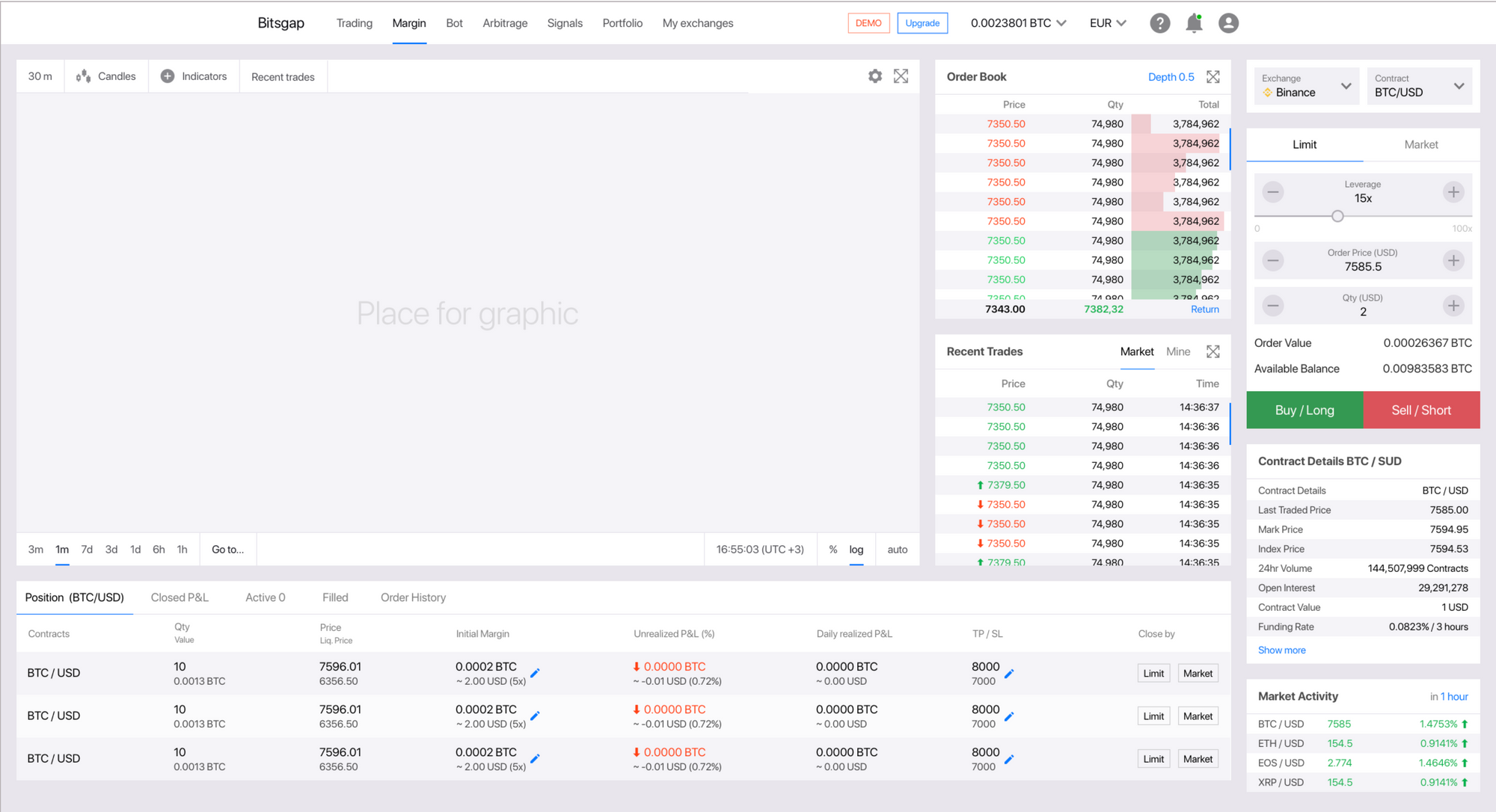 Of course, that is not all, there are a lot of other plans lined up for the whole year.
Thank you for using Bitsgap; your support is of utmost importance to us. Grant yourself access to the platform with our limited 30% discount.
We wish you a Happy New Year and great results in trading!