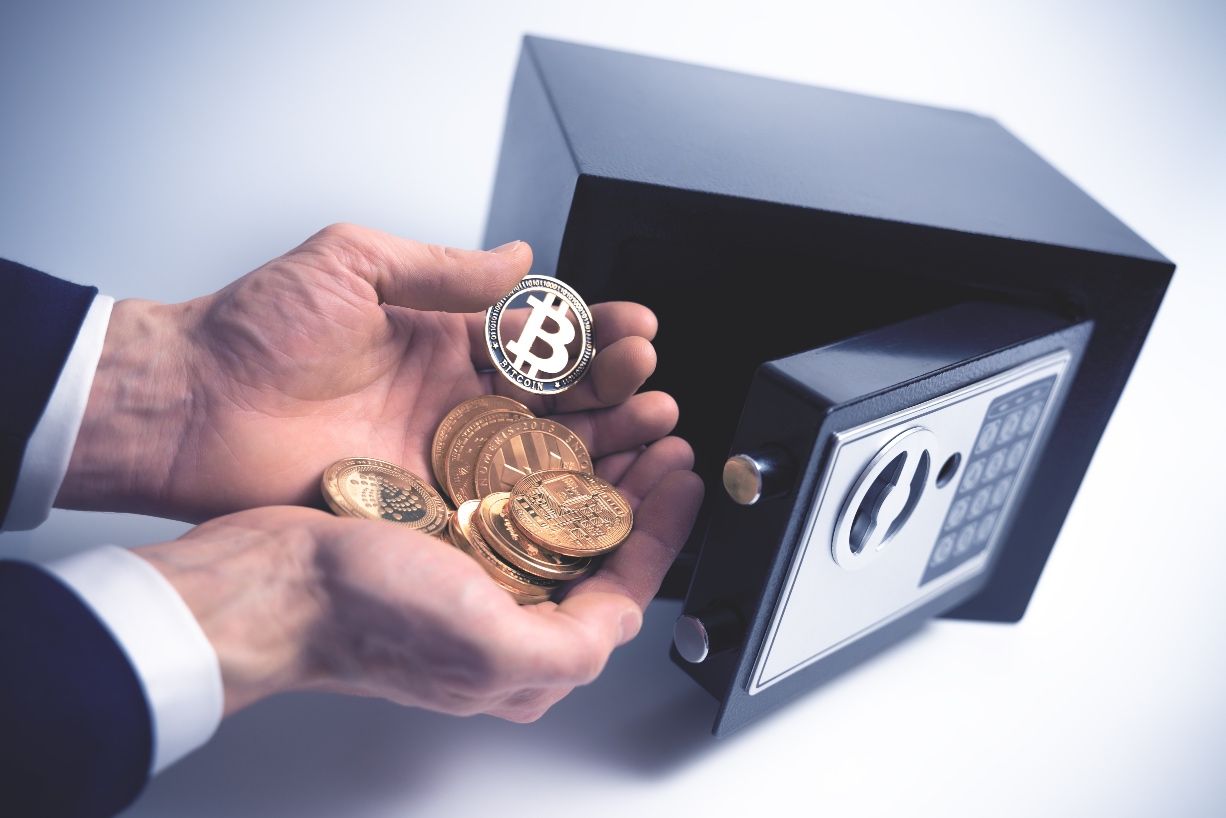 Make 30% Monthly Profit With Automated Bots
Apply 3 insights in cryptocurrency automated trading to generate steady returns.
Activating the beast mode:
In this article, you will learn about the top 3 insights on how to be successful at cryptocurrency automated trading. It is not a rocket science and you don't need a PhD in mathematics to generate decent returns on a daily basis.
You don't need to be a magician to predict the market all the time. In fact, the only 2 things that really matter are: risk management and consistency.
With Bitsgap automated bots, you no longer have to spend hours scanning the market and manually opening buy and sell orders. There are 2 optimal bots depending on the trend's directions and 2 strategies for each robot depending on your risk appetite.
1st insight: Classic bot high-return configuration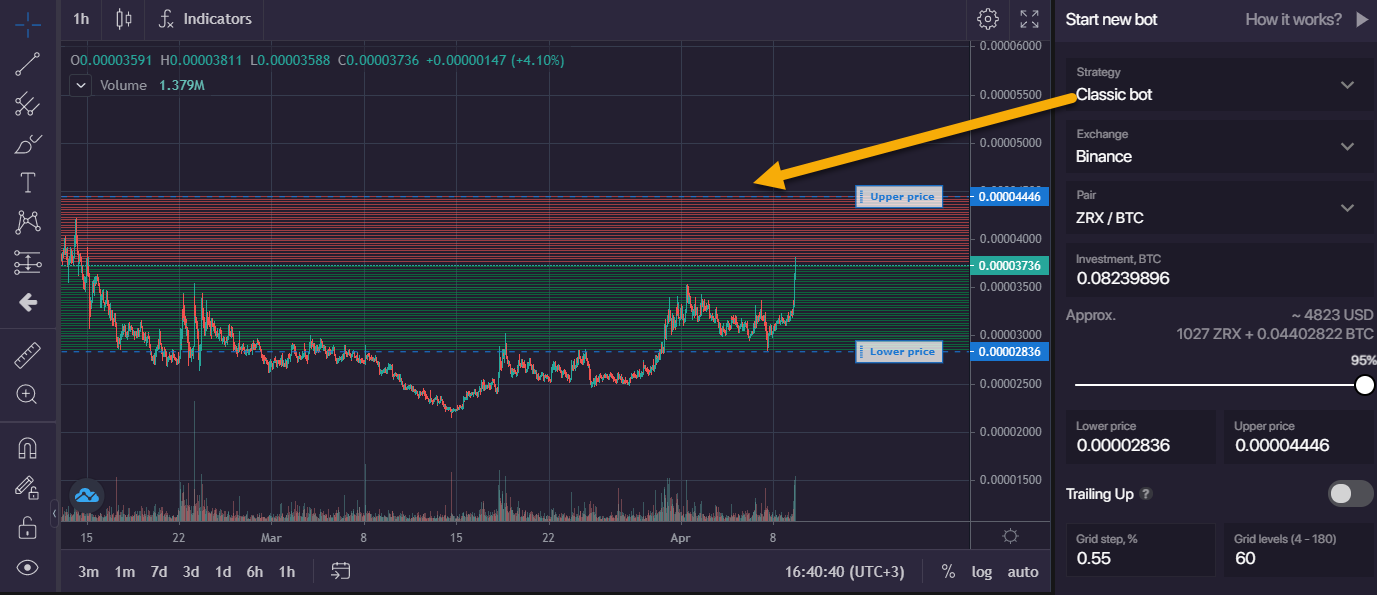 The classic bot is the ultimate solution if you anticipate the market to rally. As the price appreciates, the robot gradually sells to lock in returns and increases the investment allocation as the price short-falls. The ratio between your base and quote currencies in the classic bot constantly changes as the price fluctuates. This is consistency. Your risk exposure is being balanced automatically!
Trading cryptocurrencies to USDT or any other stablecoin is a low-risk investment. To achieve higher returns you need to tolerate a bigger risk.
Launching Classic bot on cryptocurrencies that are trading to other cryptocurrencies, like ZRX/BTC, exposes you to the value change of both ZRX and BTC. It is known as a "high-yield" approach. The robot will generate returns in BTC by taking advantage of the volatility (buy ZRX low and sell ZRX high).

The profit in BTC is being affected by the value change relative to USDT. So not only you are now exposed to the volatility of ZRX/BTC, but to ZRX/USDT and BTC/USDT. To make it simple, here is an example of how you are being exposed to the rate of BTC/USDT:

This is a simulated scenario in which we assume that the Classic bot made returns in BTC trading on ZRX/BTC. Notice, that despite the fact the robot consistently generated profit each day, the total value of profit in BTC relative to USDT on day 4 ($855) was lower than on day 3 (912$). The reason is that the rate of BTC/USDT has decreased from $57000 to $45000 during that period.
We now know that the bot is consistent at making returns regardless of the trend's direction as it always finds micro-trade opportunities to buy low and sell high. A high-yield strategy is achieved when ZRX/BTC and BTC/USDT are both rising: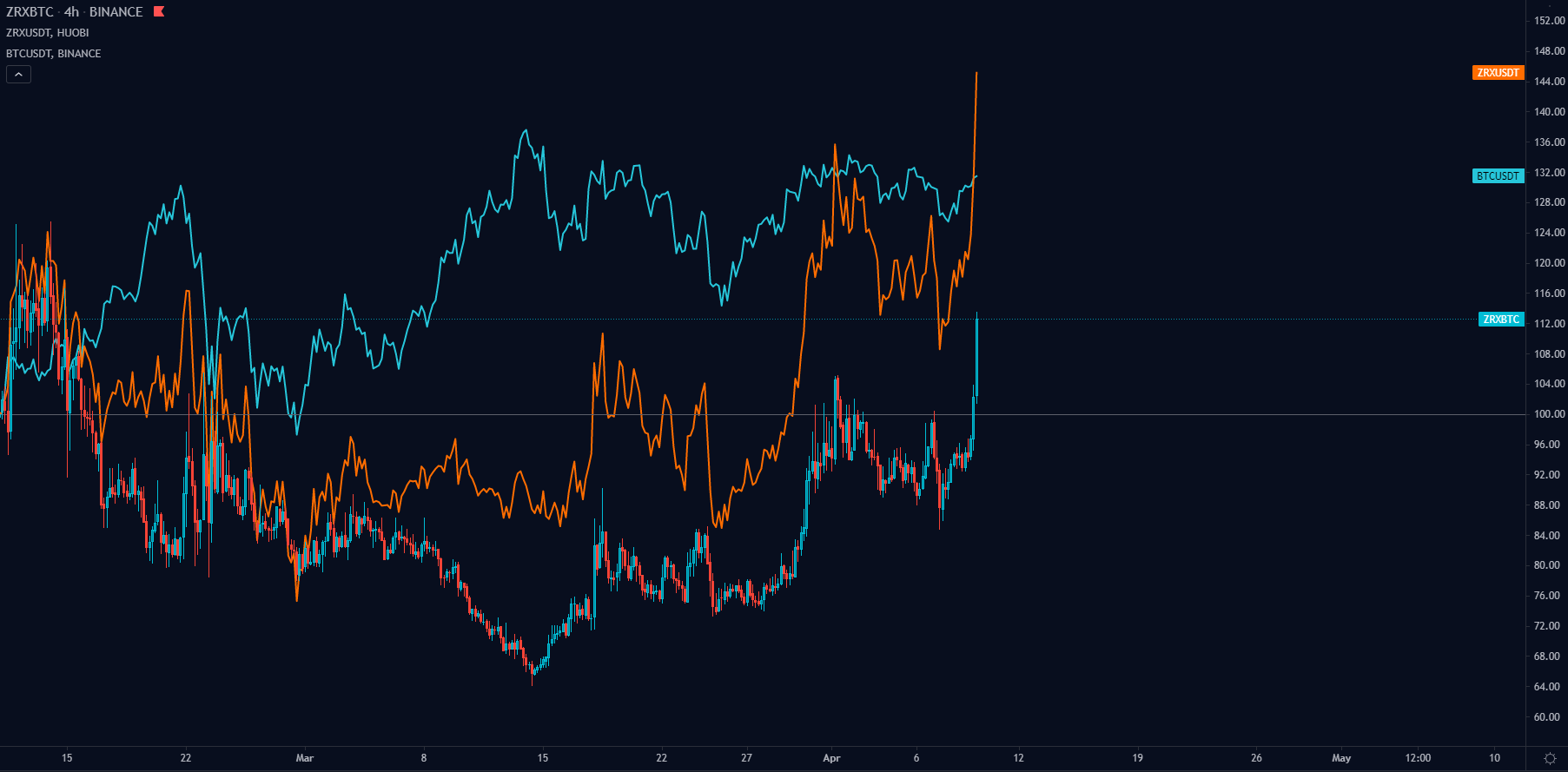 2nd insight: Stop-loss and risk ratio
In automated trading, stop-loss protects you from unnecessary risk. We know that in cryptocurrency trading the return is unlimited, whereas your loss can be 100%. Since we want to maximize our return and minimize the loss, the stop-loss is a must.
For example, you can risk losing 10% of your investment for 30% of a monthly profit generated by the robot. In this case, for each 1% you risk the gain is 3% on average. That is a fair risk to return ratio!
Below is the example of the Bitsgap's SBot on 1INCH/USDT. The risk is 10% (the distance between the entry price and stop-loss). The bot has been trading for 19 days already and generated 18.7% in return. The average daily return is 0.98% as displayed. Assuming that it will keep making 0.98% daily by the end of the 30th day the total bot profit will be around 30%.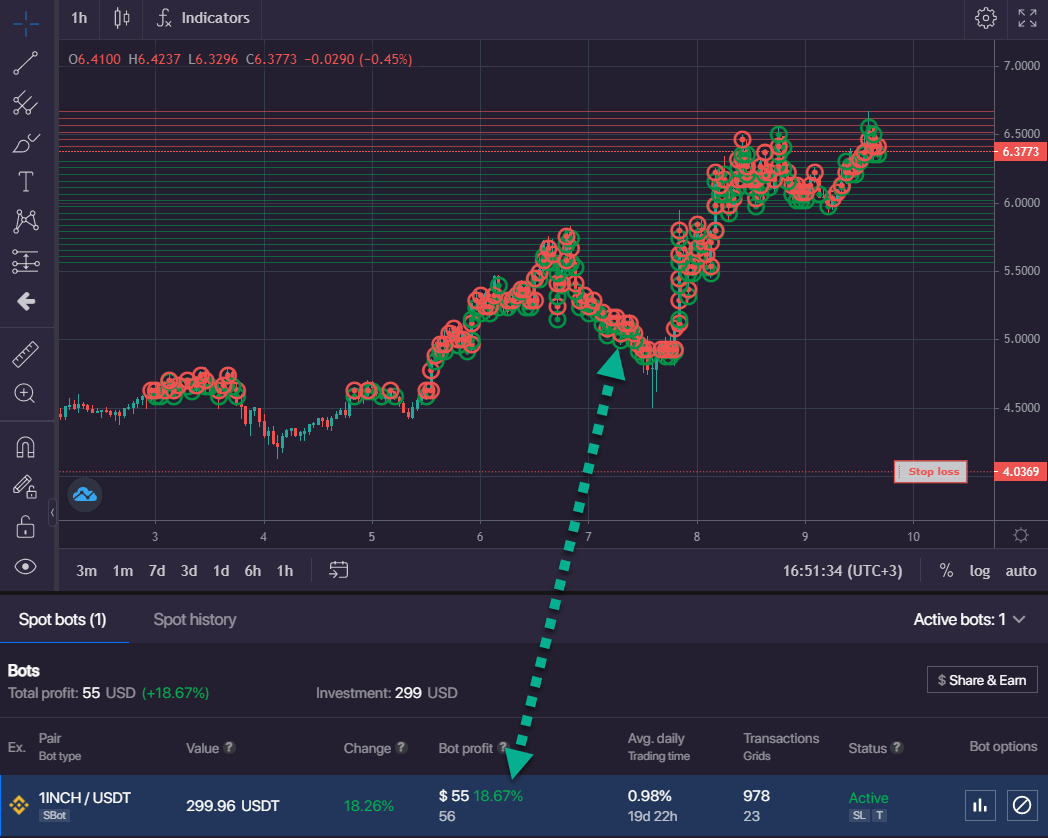 3rd insight: Practice in demo-mode for free
At Bitsgap we have the demo mode, which is a risk-free trading simulator. You have thousands of dollars to trade with. Experiment by launching multiple bots on different coins.
For example, you can configure SBot on 1INCH/USDT with 60 grid levels and 10% of a Stop-loss. Secondly, you can launch Classic bot on EASY/ETH with 80 grid levels and 10% of a Stop-loss to build a high-yield strategy. It is up to you what your ultimate strategy is!
Take advantage of all available profit maximization tools like Take-Profit and Trailing Up. Do not forget about the Stop-loss and adequate investment allocation per robot. As soon as you get enough confidence you can start trading with real money by using your best strategies you developed in demo mode!

Written by Dmitry Perepelkin