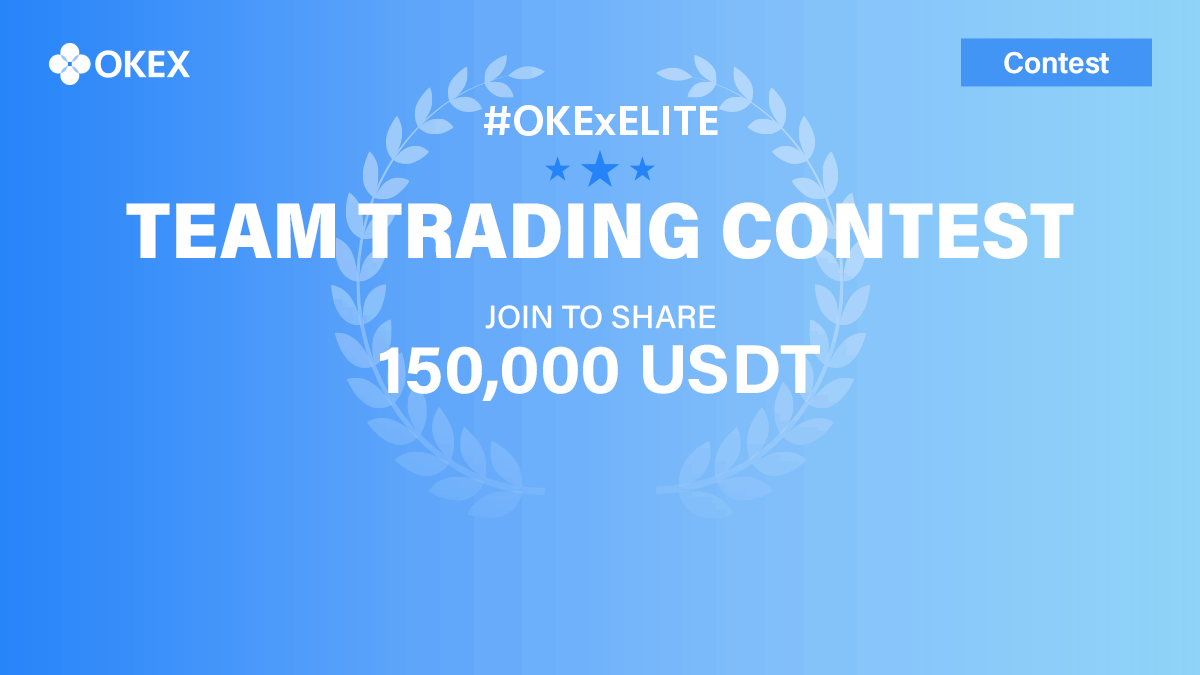 Join the winning team to get your share of 150,000 USDT
Elite Trading Contest is a regular OKEX promotion that will run this month from 10th August until 24th August. Join Bitsgap Team to win your share of a 150,000 USDT prize pool
Fresh off the heels of placing 3rd in part of their last competition, Bitsgap is excited to announce that they will be competing in the next OKEx Elite Team Trading Contest, which takes place from August 10-24.
In the contest, sponsored by the OKEx cryptocurrency exchange, participants face off against other teams of traders to see which among them has the best skills when it comes to crypto trading. As a team, Bitsgap is looking forward to the chance to demonstrate not only their abilities as traders but the power of the Bitsgap trading platform.
Teams with the highest total revenue rates by the end of the competition will be chosen as winners, splitting a total prize of 150,000 USDT. The #1 team will receive a grand prize of 20,000 USDT. Revenue rates will be based on the trading of futures, perpetual swaps, options, as well as spot and margin trades.
---
Why participate?
💰 Great for Professional and Occasional traders
The more traders that join - the higher the chances of winning a share of the prize pool. 50% of the prize pool will be shared based on the profit and the other 20% among all qualified participants. So, even if you do not trade a lot, you still have an excellent chance of getting a share of the prize.
🥇 You are in a good company
Bitsgap ranked #3 in the previous OKEX promotion and 9th position in the global Binance tournament. A lot of our members already got their prizes. Together, we have a very high chance of reaching #1 and getting the biggest share of the total prize pool.
🎁 Free Pro Plan
To increase your chances, all OKEx accounts connected to Bitsgap will receive a PRO plan during the competition period, allowing you to run up to 15 bots and trade on this exchange without any trading volume limits.
---
How to join the team?
Bitsgap is inviting you to be a part of the trading team. To join the team:
Important: Contest entrants must complete KYC process to participate. This is the perfect opportunity to let your skills as a trader shine and win some extra USDT in a global crypto competition.
Given the flexible array of trading options Bitsgap has to offer, we encourage traders to put their creativity to use, finding unique ways to maximize their returns while remaining within the rules of the competition. This could include conducting bot trading on any of OKEx's 100+ trading pairs supported by Bitsgap, or it could include placing any combination of Spot, Market, or Stop Limit orders on coins that are expected to make some big moves during the contest period.
Join the Bitsgap Team