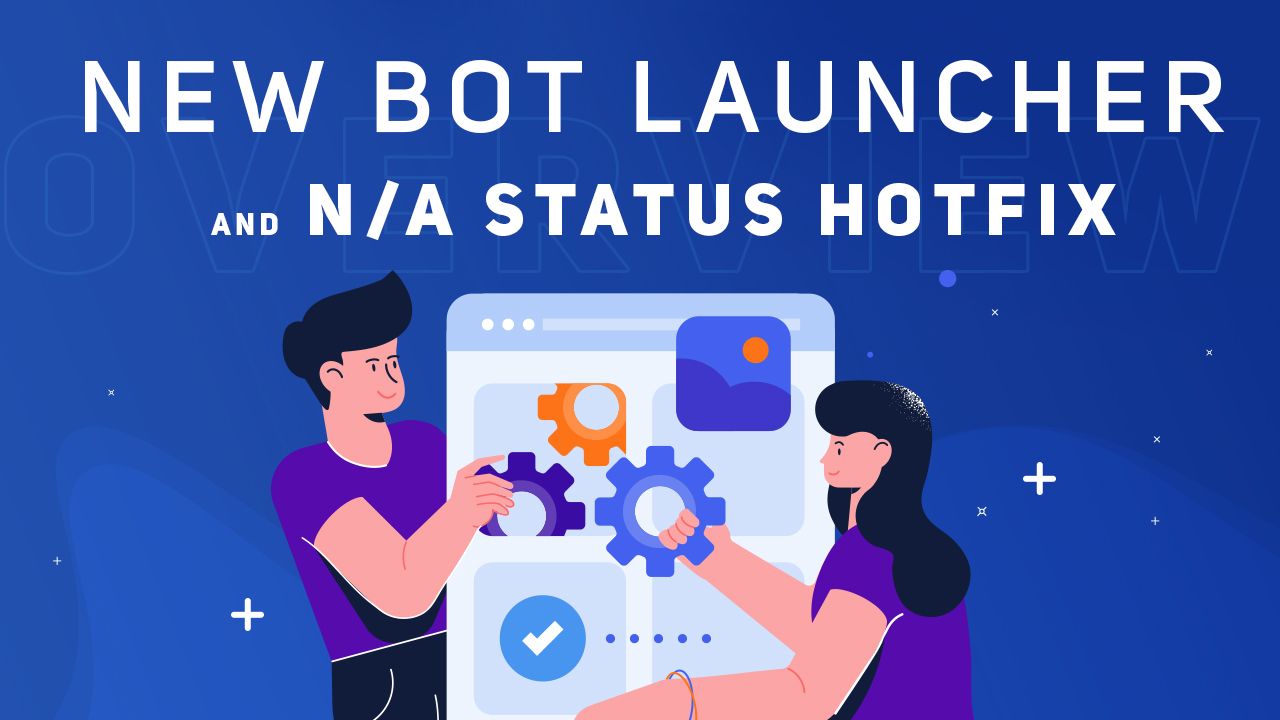 Improved Bot Launcher and the N/A Status Hotfix
Meet the new bot launcher menu! All major processes of creating and modifying your Bitsgap trading bots have been reworked with both transparency and simplicity in mind. Bitsgap is also introducing an update for N/A status for bots trading against fiat currencies and stablecoins.
Hello Bitsgapians,
We'va got two awesome news for today!
Improved bot launcher and status monitor
With this update, we present you with the new improved bot launcher - smoother, safer, and more user friendly. We have reworked all major processes related to starting, monitoring, modifying, and closing your trading bots.
Key changes:
The bot creation interface has been significantly improved. Now creating, modifying, and monitoring the bots has become much easier.
Now you can preview bot details and confirm all irreversible actions, which may affect your balance such as starting or stopping a bot.
The system will also notify you in case the bot needs to buy or sell a certain amount of coins before the launch.
The Stop Loss and Take Profit settings have migrated from the analytics window to the main window so it is now easier to modify them.
New progress bars and success messages are added to indicate your bots' current status.
When starting a new bot, all bots options are equally accessible from the menu. This includes the Combo bot option which is now visible even if your API settings don't support futures trading.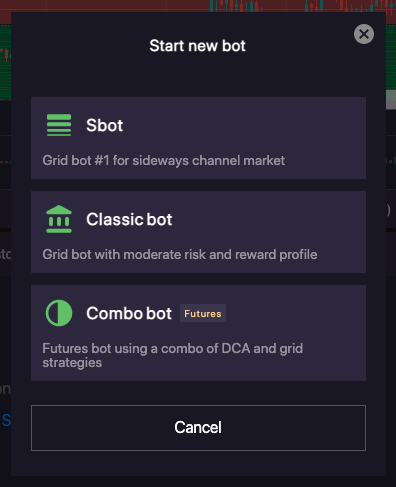 We are always acting in the best interest of our clients. It is important for us to improve our products making them easier for beginners and, at the same time, more useful for those who trade at scale.
The new launcher is great for choosing between various bots and operating larger amounts of active bots — but that's subject for another news in the near future.
N/A status fix for stablecoins and fiat
Soon after the release of the new bot performance interface, our team encountered an issue when the Total P&L and Change values were calculated inappropriately with active Trailing Up feature on the Classic bot and Trailing down feature on the Sbot.
With this update, we fix this issue for all bots launched against stablecoins and fiat currencies. This hotfix will work with all previously launched configurations with Classic bot trading against stablecoins and fiat currencies.
When it comes to Sbot, the update will affect only freshly created bots trading against stablecoins and fiat currencies.
An update fixing the N/A status for bots trading against other cryptocurrencies is on the way and will be provided separately.
Don't forget to hit our Knowledge Base to learn more!
Best,
Bitsgap team