Don't Miss Your Chance to Win a Free Month of Bitsgap!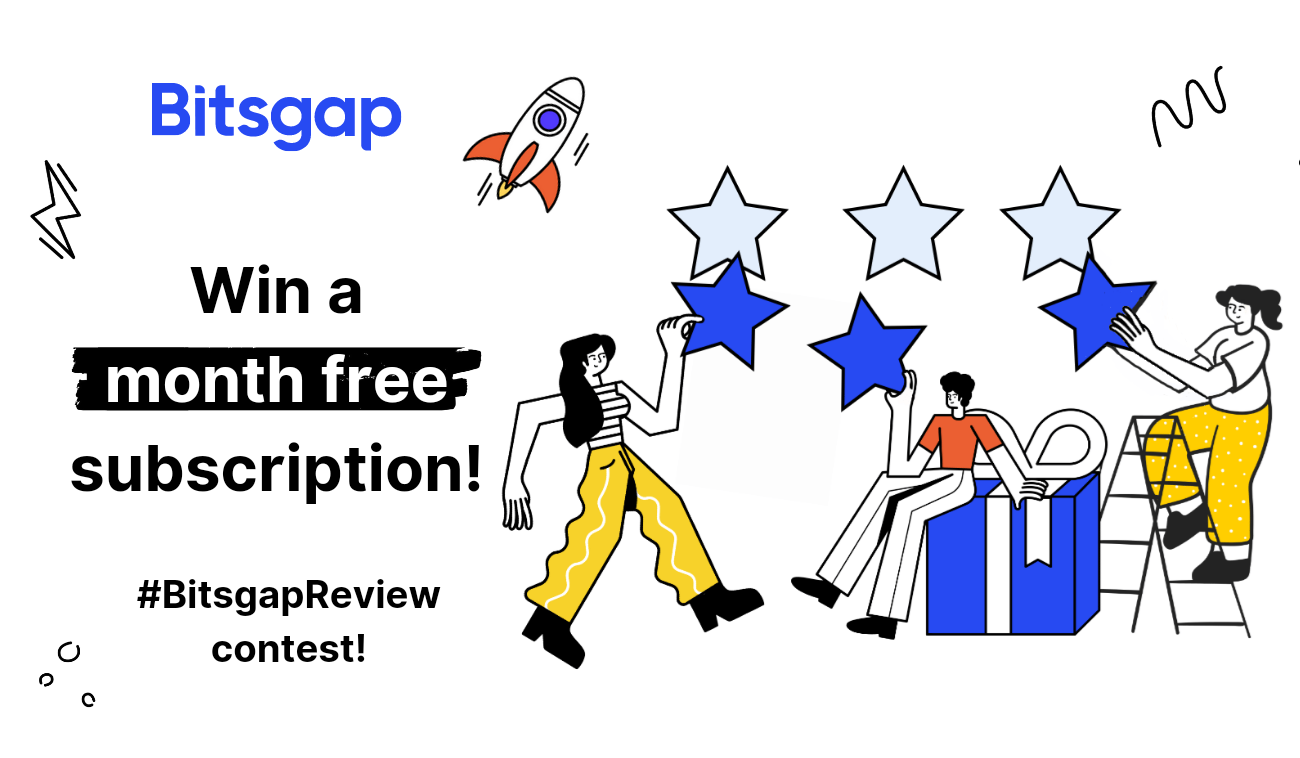 We want to stay on top of your needs and wants by getting honest feedback on how to improve the Bitsgap platform. With that in mind, we have launched our first-ever #BitsgapReview contest.
The action will take place through June 27 on the Bitsgap official Facebook page and give you a chance to win a free one-month Bitsgap subscription!
Our contest is open to all registered Bitsgap users, including those who don't currently have a paid subscription.
How to Participate
Just follow these simple steps:
Subscribe to our Facebook page (where you also find all the Bitsgap latest news, updates, and insights);
Like and leave any comment under the #BitsgapReview contest post;
Write a review of your experience with Bitsgap on your Facebook page with the hashtag #BitsgapReview.
Winning the Contest
The author of the best review will be awarded a free one-month Bitsgap subscription.
If you already have a subscription and win, we extend your current plan by one month.
If you don't have a subscription, you get one month of the PRO plan.
We'll announce the winner on June 27 and then contact them privately.
The #BitsgapReview contest will run for a limited time, so don't delay, jump right in, and win your free Bitsgap month!