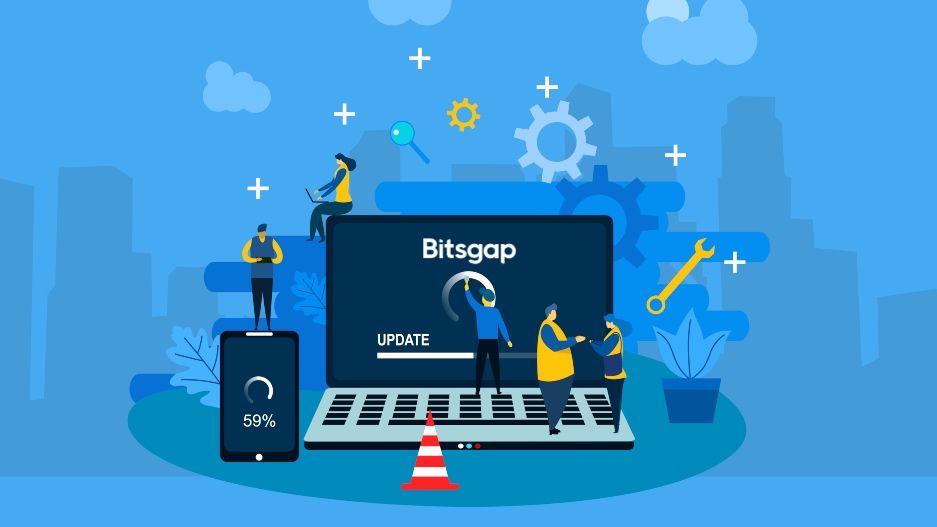 Bitsgap Update [January 2021]
In this major update, we focused on improving our website performance and boosting the basic features with the use of the latest technologies to upgrade your experience.
Dear Friends,
We are happy to release an update that we have been working on for over 6 months. Visually, the platform looks almost the same, but do not let that confuse you. In fact, what you see is a brand-new system powered by a new engine that will be able to handle hundreds of thousands of users trading simultaneously.
In this update, we focused on improving our website performance and boosting the basic features with the use of the latest technologies to upgrade your experience. You can now conduct complex technical analysis and make trade decisions faster.

⚙️ Platform Engine Optimization
You will likely notice that the system works much faster now. The speed of switching tools, opening pairs, switching exchanges, and loading charts have increased significantly.
We believe that our platform is currently one of the fastest in crypto industry. To verify that, try opening two orderbooks of any cryptocurrency pair (Bitsgap's and the cryptocurrency exchange) to compare their performance when loading data.
However, as we strive for continuous improvement when it comes to optimization, you will soon notice the upgrades allowing our automations work faster than our competitors'.
---
🤖 Automation & Trading Bots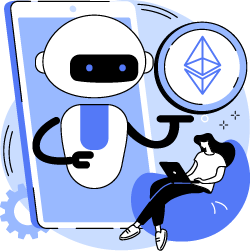 We have taken into consideration our users' opinions and updated our bots:
Launching bots is now easier and faster.
Automated strategies for the sideways and rising markets.
Detailed statistics show the daily income of each bot.
Bots now have active statuses for you to see whether your bot is out of range or is in pump protection.
These statuses have also been added to the history of closed bots for you to know how each individual bot was closed and which actions were taken after its closure.
Our new interactive bot sharing feature has been implemented allowing you to both share your results with your friends and profit off our affiliate program.
---
🌍 Localization & Handling Currencies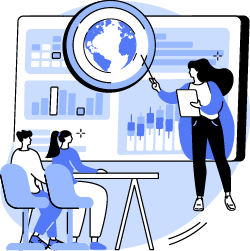 Bitsgap has already been localized in 7 languages: English, Danish, French, German, Portuguese, Russian, and Spanish. We are keen on adding even more languages, so if you wish to work with us to this end, please contact us by email: support[at]bitsgap.com
Handling several currencies is now simpler. If you have several bots launched with numerous positions in different cryptocurrencies, the system conveniently displays the value of each asset in your home currency. We support the conversion in over 20 currencies.
---
🔔 Notifications
The notification interface has been revised to simplify tracking orders, positions, bot statuses, and possible errors.
You can now access a sidebar to quickly check your notifications conveniently organized by day.
We have added a separate notifications tab for quick search by exchange, notification type, data range, or keyword.
---
💹 Trading Platform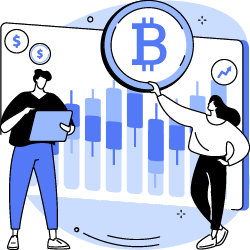 We have fully reworked the engine and the interface of our trading platform, making it even more functional and convenient so that you could configure additional risk management settings right directly from the dashboard without the need to open new modal windows.
The left side of a terminal's dashboard is for the analytics as it provides you with information like the orderflow, buying and selling volume ratio, recent trades. Whereas the right side is fully dedicated to the decision making process.
New display modes have been added; dark mode & light mode colours have been optimized for a more comfortable trading experience.
We now support Futures exchanges (only Binance for the moment; more exchanges will be added in the future). The Hedge Mode of Futures exchanges is also supported.
A new TWAP order type has been added, and we plan to add more algorithmic orders to facilitate processing large volumes.
Our brand-new Smart Orders engine supports placing up to 5 Take Profit orders per position and automatically calculates projected return assuming that all targets will be achieved. The projected loss is also calculated if the Stop-Loss is set. Stop-Loss trailing is available for you to secure your profits.
---
🔮 What's next?
Once the platform engine is updated, we are going to release new features and tools for a more comfortable trading experience.
Soon, we will release a Futures Trading bot offering both Long and Short strategies. You will be able to set automated configurations to profit on falling and rising markets. The tests we have performed allowed us to develop bot strategies that can maximize profits and minimize risks in a relatively safe way. A series of webcasts and video tutorials are incoming to guide you through the process on Automated Futures Trading.
Stay tuned, and thank you for choosing Bitsgap! 🙏