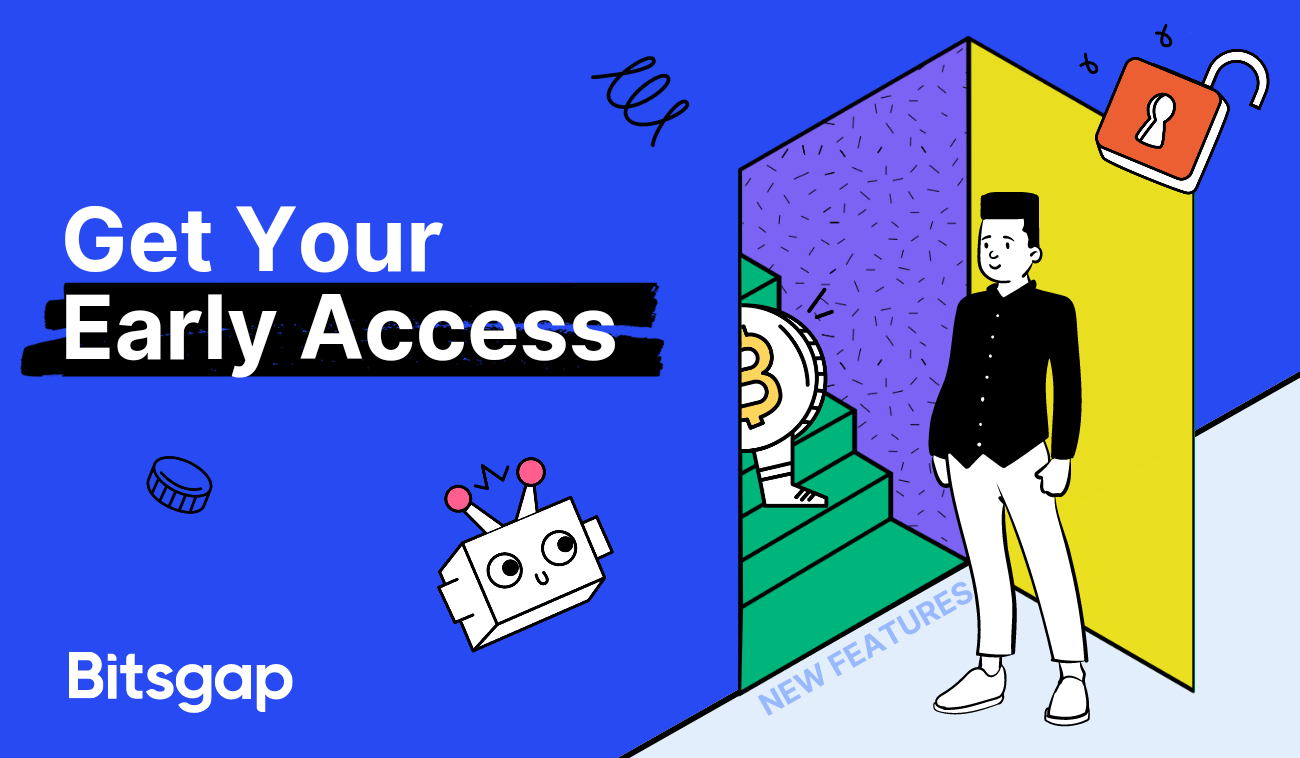 Bitsgap Early Access: Try Out Experimental and Beta Versions of Our Products
Bitsgap Early Access lets you try out the beta and experimental features before they go live.
We're excited to announce Early Access — a brand new section of Bitsgap that allows you to try out experimental and beta versions of our products in real trade.
We know that sometimes you'd like to test new features before they go live. There can be different reasons for that: whether you're looking to figure out how developed products will affect your income or simply want to be among the first to try things out.
With Early Access, you get your hands on new trading tools and strategies before we officially release them. Moreover, you can even participate in developing the new features by sharing your feedback with us!
The Best Part About Early Access?
Early Access lets you test a wide variety of beta and experimental features on an ongoing basis.
Early Access is available for every Bitsgap user on any paid plan (incl. Trial) in live and demo mode.
It's easy to open (in the same window) and go back to the stable version — through the main menu.
Read more in our Help Center.
Sbot Higher Accuracy
Our first Early Access try-out is the updated algorithms of Sbot that provide you with much higher bot accuracy and performance. The bot now works better with trading volumes, saving you from accumulating unused base and quote coins.
In addition, you can set the bot on 99% of your total trading balance, which means more profit in case of a successful trade.
When testing, you will be able to run up to 100 Early Access bots simultaneously, and all of them will also be available on the main platform.
Read more in our Help Center.
So what are you waiting for? Join us today and get early access to exciting new features before they are officially released!
Disclaimer: Please note that using the unfinished product versions can unpredictably affect your trading.