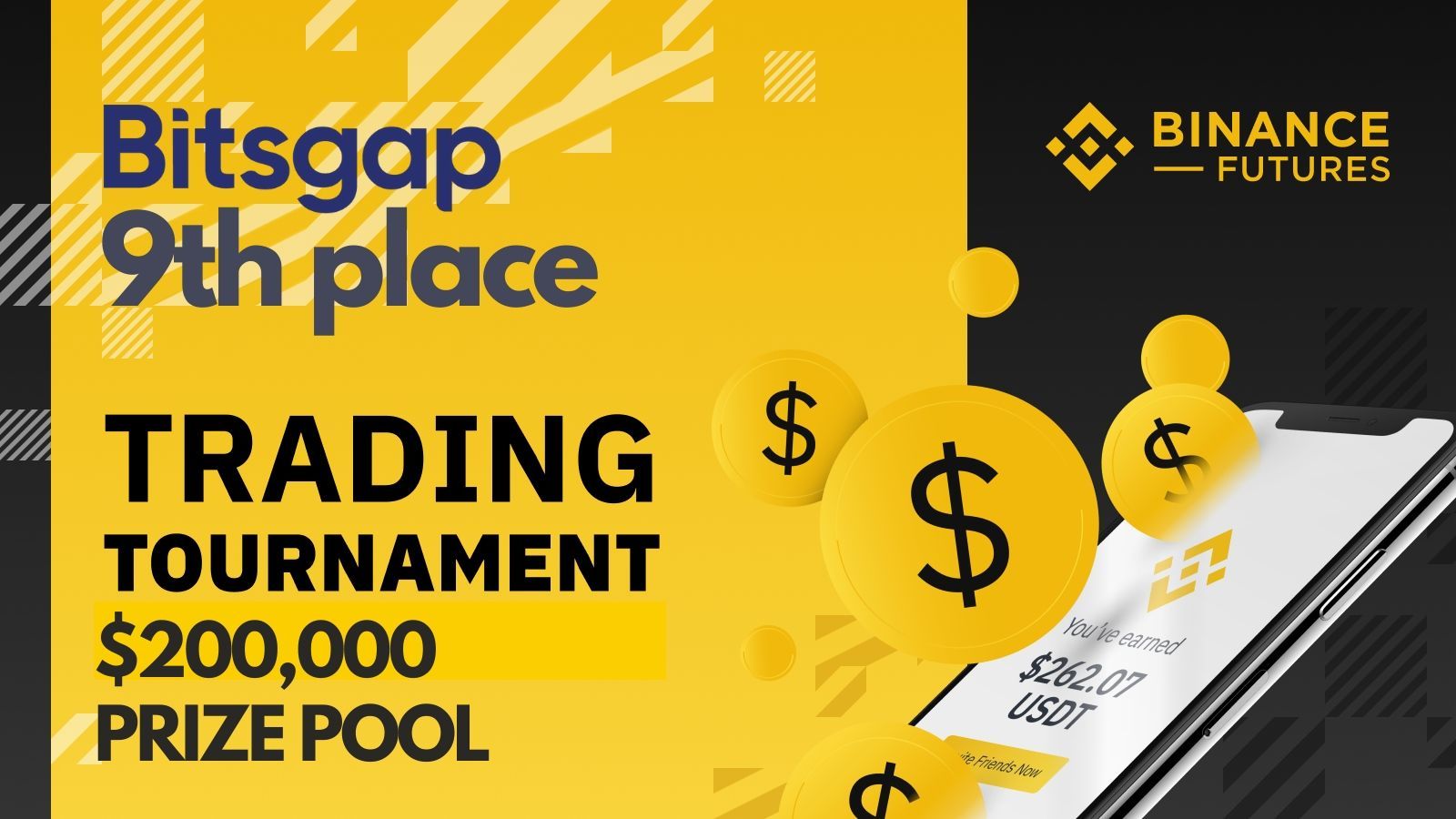 Bitsgap is in the TOP 10 in the Global Binance Tournament
322 teams and over 31,000 traders from all around the world competed to win a share of a massive $200,000 prize pool. Bitsgap is proud finish in the 9th place
322 teams and over 31,000 traders from all around the world competed to win a share of a massive $200,000 prize pool. After 15 days of intense challenge, the Bitsgap team is proud to finish in the 9th place.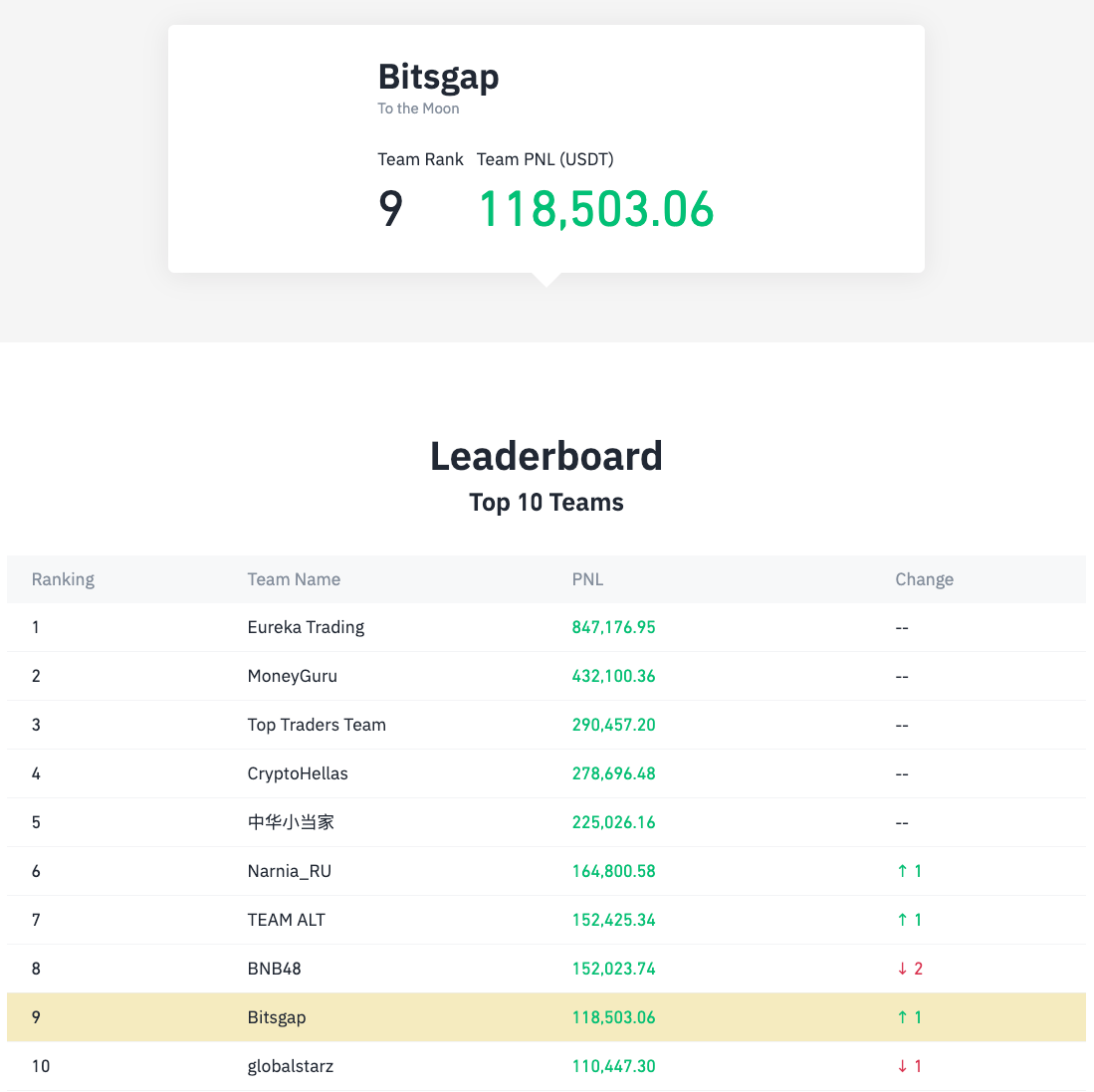 You might heard about a big 15 days futures trading marathon. And as Bitsgap was officially invited to join this promotion, we couldn't miss such a unique opportunity. The tournament structure made it fair and appealing for any trader.
📈 Growing prize pool
The prize pool was growing progressively based on the number of participants and by the end of the promotion there were 31,071 traders competing to win a share of $200,000

🏆 Personal rewards
15 daily tournaments allowed each trader additionally to win a share of $5000 based on their ROI results.
🏅 Everyone wins

Team Reward was shared between all participants within the team:
- 30% to the Team Leader
- 20% to the top 10 performing team members
- 50% equally amongst the remaining qualified team members who made 50,000 USDT in futures trading volume during the competition. That's great because even our smaller traders that trade occasionally got a 50% from the total Team Reward.
We want to thank participants who joined us in this tournament, Binance team for the event organization and everyone who has been following this race.