A look back at Bitcoin's first Black Swan event
In one of our previous articles we discussed the impact of COVID19 on the future of Bitcoin. In this article we will get back this issue to discuss where we currently stand
In one of our previous articles we discussed the impact of COVID19 on the future of Bitcoin. A little more than a month later, we get back to this issue to discuss where we currently stand. Just days away from the upcoming halving, investors are anxious to see what comes next.
The bottom of $3800 has not been broken since the dramatic 64% drop of Bitcoin price in mid-May. While some still believe we are about to see another drop into lower lows, all indicators point towards a healthy recovery. As of today, Bitcoin has pretty much absorbed its losses and is trading at pre-COVID levels.
And although countries are slowly lifting their temporary lockdowns, there is still potential for quarantine to return in the fall.
Most European scientists are expecting a second wave of the novel coronavirus, as soon as cold temperatures return. There is some evidence that warm summer days could help to decrease the spread of the virus, since people will spend more time outdoors. But if we do experience a spike later this year, combined with the seasonal winter flu, it could prove to be a very dangerous cocktail.
Big drop
After its abysmal drop, Bitcoin (BTC) price saw a slight bump in the price and held the $5k level for longer than a week. While analysts were predicting lower lows due to the performance of S&P 500 and the Dow, Bitcoin did what it does best. It proved the market that it is an uncorrelated asset.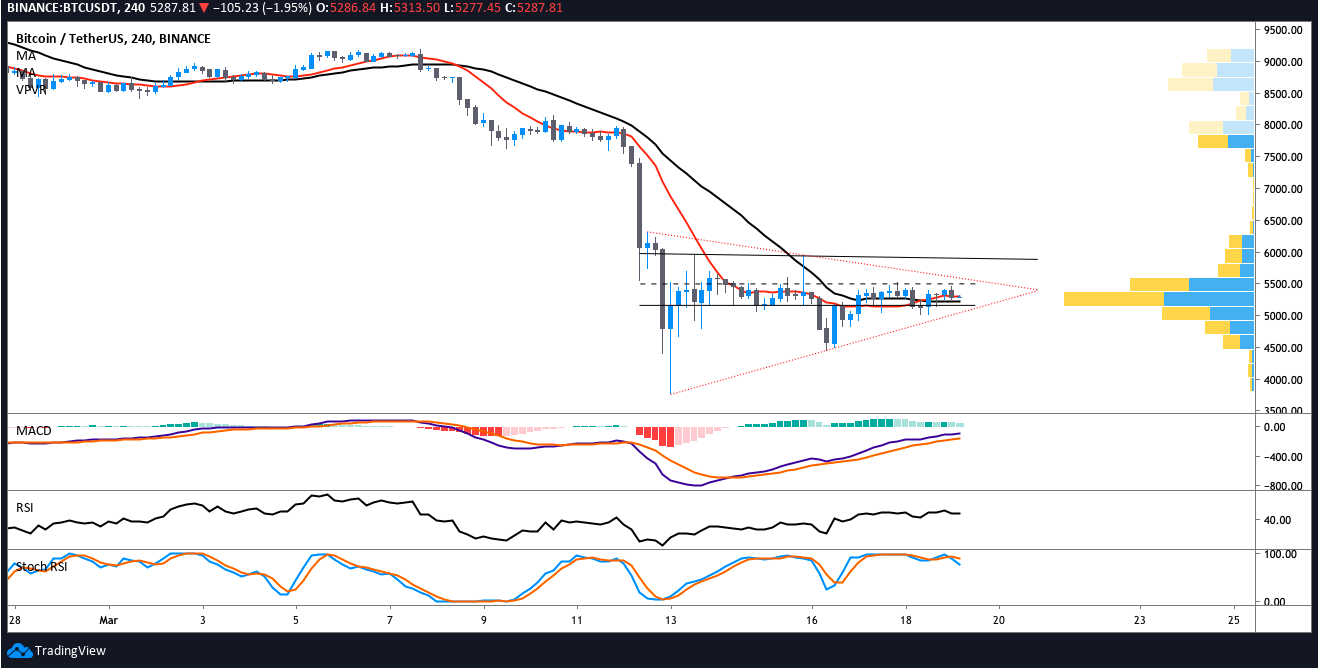 Recovery
Bitcoin quickly recovered from its losses over a month's period. The popular cryptocurrency saw a continuous uptrend throughout the last month, reaching the $9000's with no signs of slowing down.
Most experienced investors can't believe that some got the opportunity to enter Bitcoin at a price lower than $4000, especially that close to an event so significant. Bitcoin searches are currently hitting new all-time highs and many are now more aware that decentralized payment systems are needed.
This is normal, given the close proximity of the 3rd halving event. However, there are a couple of more things to be kept in mind:
1. Most countries are currently under lockdown, a measure that is paired with a quantitative easing debt-buying program.
2. The Federal Reserve Bank, in collaboration with other major market players, is trying to alleviate the market by implementing these measures of quantitative easing. This is done through the provision of a stimulus package worth of many trillions of dollars. As a result, the economy is reversing, and so does the Bitcoin market.

Let's take a look at where Bitcoin stands less than 1 week before the halving: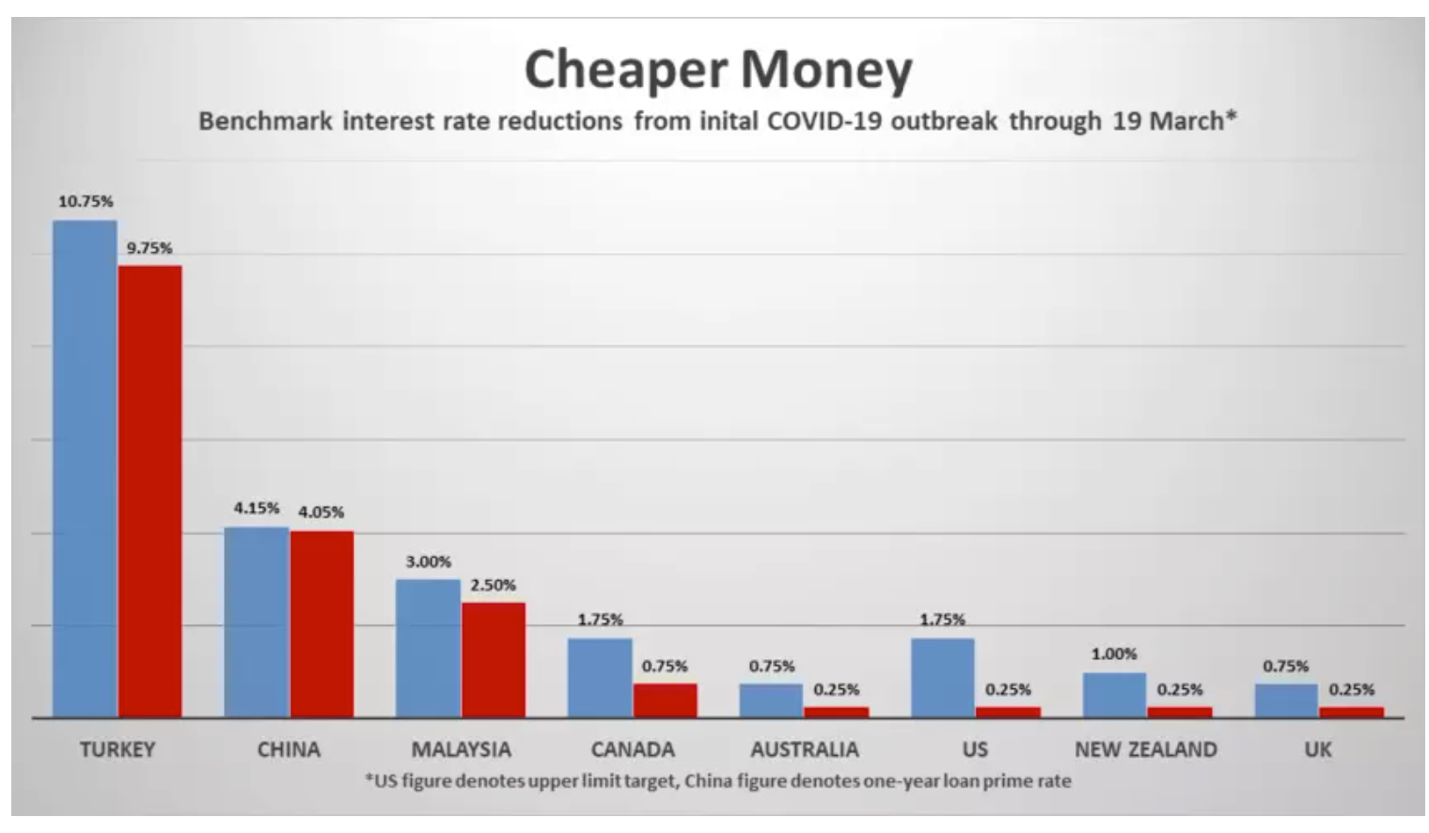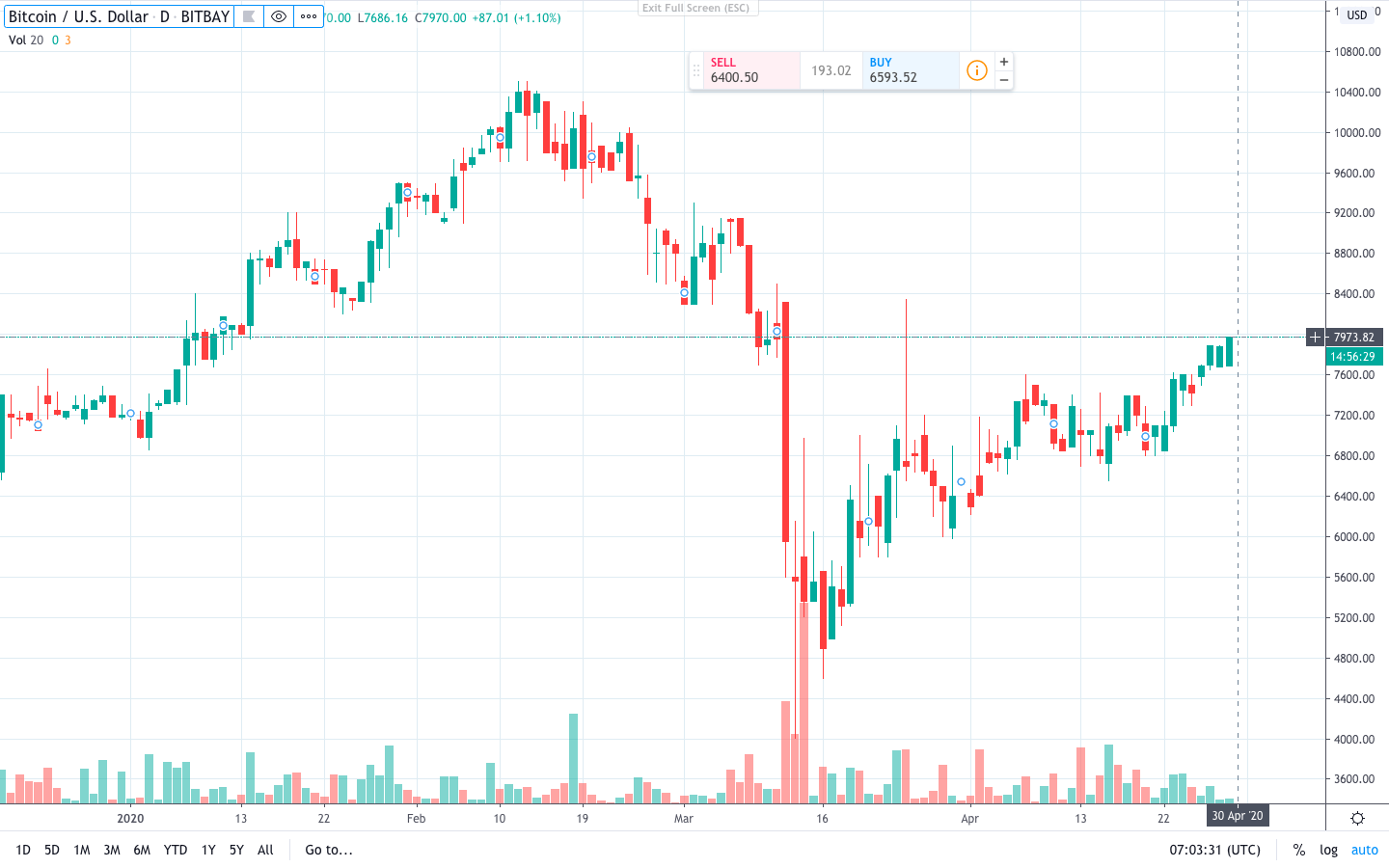 As the halving keeps coming closer, we can draw several conclusions from BTC's first ever Black Swan event:
When survival and basic needs are no longer guaranteed, all markets will decline. This is not only natural, but also just temporary.
Attempting to trade during Black Swan events is very risky. However, it can also prove to be very profitable.
During a worldwide crisis, Bitcoin will not follow its historical patterns (compared to previous halvings).
These points could, of course, be proven wrong. They are simply observations of the current market conditions. As always, performing your own research is of major importance.
What's next?
If the markets continue to see an uptrend, the new bull market may be closer than we think. Historically speaking, Bitcoin's halving signals the start of a new cycle, where the whole crypto market experiences tremendous growth.
However, at this point, investors have become smarter. The bear market of 2018 has been very educational. COVID-19 was a gentle reminder not to take things for granted, and limit risk where possible.
We expect that in the next few months, the market will favour projects with actual utility. Popular cryptocurrencies (BTC, ETH, ZEC), as well as exchange tokens (BNB, WRX, KCS, OKB) are more likely to be favoured by those with skin in the game.
Where do you think we are going from here? Share your thoughts in the comments below.