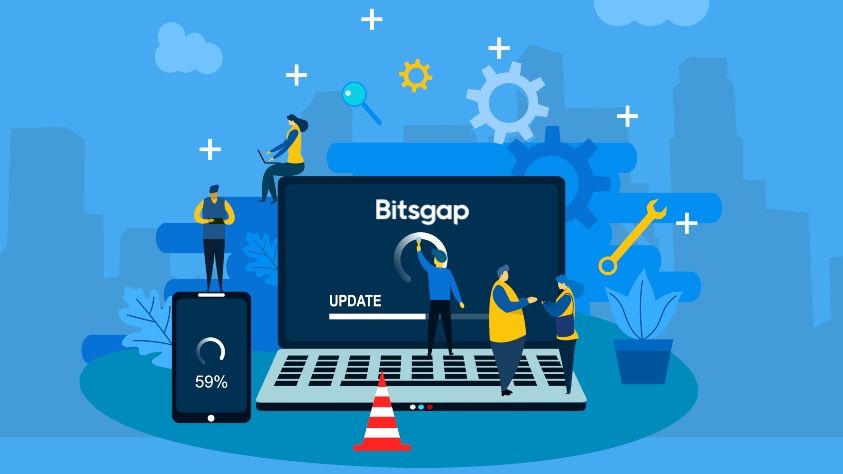 Merging Scalper Bot with Sbot and New Options to Close Bots
Today we are merging Scalper bot functionality into Sbot to make it even stronger. There is also a new option to close the bot at the break-even price.
Today we are happy to announce, that after a few months of testing Scalper bot we decided to merge its functionality into our most successful Sbot, and make it even stronger. There is also another update many of our users have been waiting for and it is a new option to close the bot at the break-even price.
This update is giving you a new detailed window where you can review bot performance before you decide to cancel any of your bots.
The merge of Scalper and Sbot
Scalper has opened a high-frequency trading solution for our users and starting from today we have integrated it into our Sbot with all those awesome benefits.
Create a bot with 0.01% grid spacing
Now you can create and run a bot with grid spacing as lower as 0.01% (before 0.1%) in any price range you want.
Have a hundred of open orders active
Create a bot with up to 180 open orders in any price range where possible and take advantage from any tiny price movement.
Old Scalper bots are still operating
If you have any running scalper bot, do not worry - it will remain active and will not be removed. However, we strongly recommend hopping on the new Sbot, where you can customize your settings
New option to close the bot and performance window
When you decide to close the bot, you will be able to see a quick performance overview and pick up a new option on how would you like to close your bot.
New performance window
Now you can see how your bot has worked over a period of time and what is the final result. Have a quick overview of your current standing and decide if you want to close the bot or keep it running.
New option to close the bot - break-even!
Well, if you do decide to close the bot, then you will be offered with 3 options:
Cancel all open orders and get your base currency back
Sell it at the market price
Or perhaps you want to break-even your investment and know at which price you must do it?
Look no more, now with the new option you can instantly close the bot and place a limit order to sell your base currency so you can balance your investment back to your account. Please note, that this option is only available for bots with negative investment change.
Possible questions
Are these changes available for my current bots?
Absolutely, you don't need to do anything extra to enjoy this update. It is available on any of your current bots and can be used at any time.
Does it mean that now now the activity on my active bots will affect trading monthly limits?
Yes, keeping high-frequency trading requires a lot of our technical power and coffee, so we have to include it in the trading monthly limits.
What is going to happen with my currently active Scalper bots?
You can keep them running, at the same time, you won't be able to start new Scalpers as this bot functionality has been merged with Sbot.