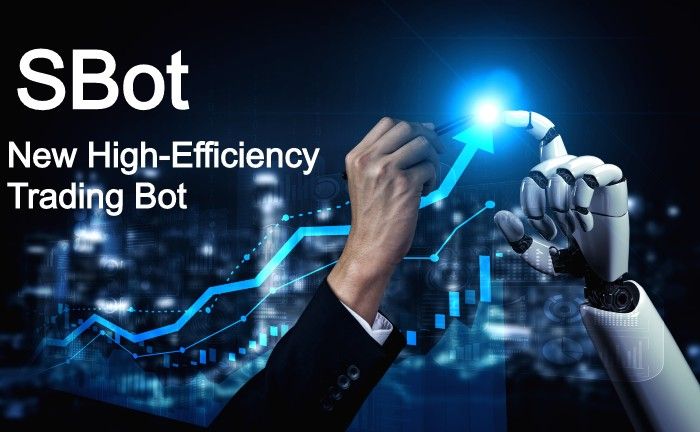 New Trading grid Bot - SBot
A brand-new automated trading bot, SBot which is designed to automate your trading and get advantage on every market swing.
The Bitsgap team is happy to present you a brand-new automated trading bot - SBot. This bot is designed to automate your trading and get advantage from every market swing. Learn more about SBot advantages, features, and profit results.
💡 What is logic behind the SBot?
SBot is working with a grid investment distribution logic, which is a proportionate capital allocation by many limit orders. This technical approach maximizes return on an upward trend, sideways trend and minimizes losses on a down trend.
💵 How much profit can SBot generate?
The ultimate return depends on many factors, including current market conditions, chosen cryptocurrency exchange and ticker. The average return achieved by the SBot from the closed-beta testing using real deposit account was 3% profit per week.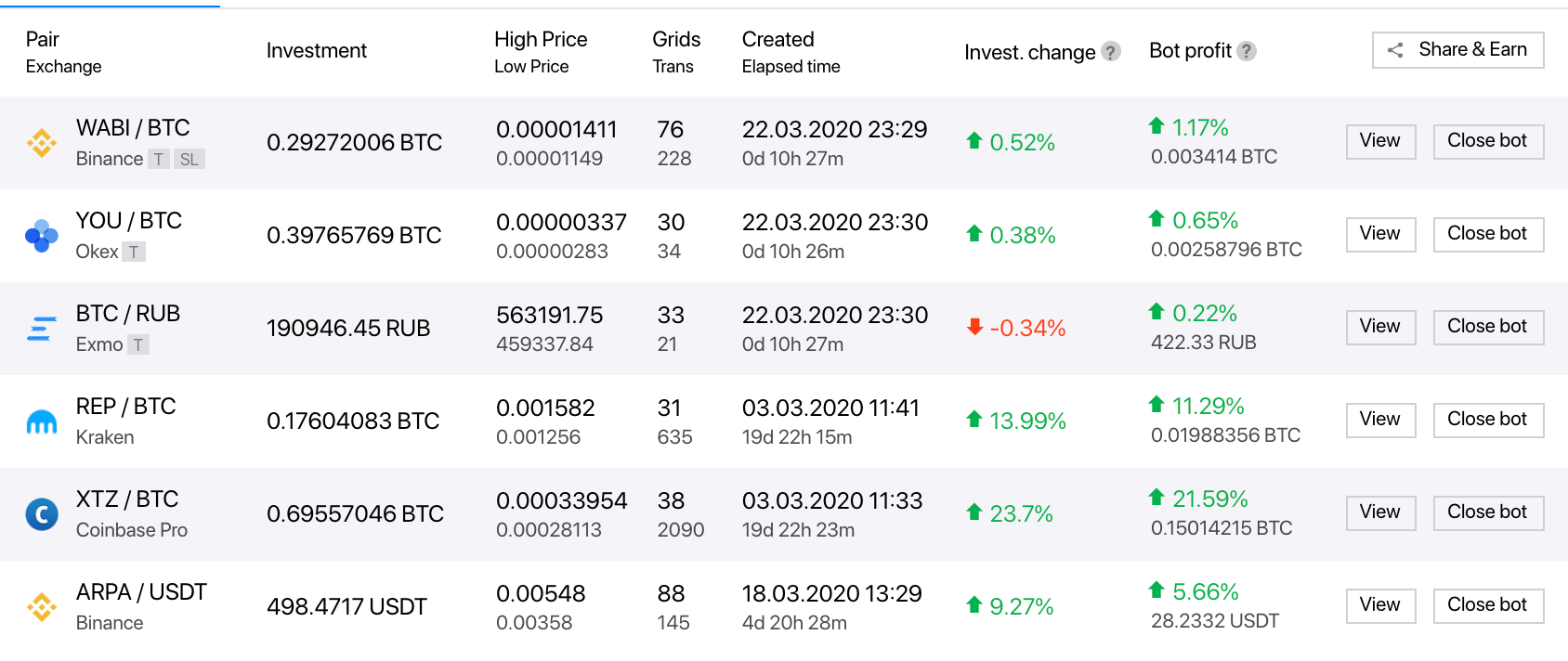 ⭐ SBot features:
The bot will follow the original investment when possible which will give you more control over your funds.
The grid spacing is reduced to 0.1% (old 0.2%), which allows you to maximize profit from high-frequency trading.
Trailing function can now be launched with only 10 levels (old 20). This solution will adjust orders as the price is moving upwards.
The number of grid orders while using trailing option remains the same and re-adjustment will not decrease it (in the old version we were halving the number of grids).
Binance users can place up to 200 grid levels now, comparing to the previous version when the grid levels limit was 99.
A fully updated backtesting algorithm provides optimal strategies based on the current market conditions.
TRY NEW SBot