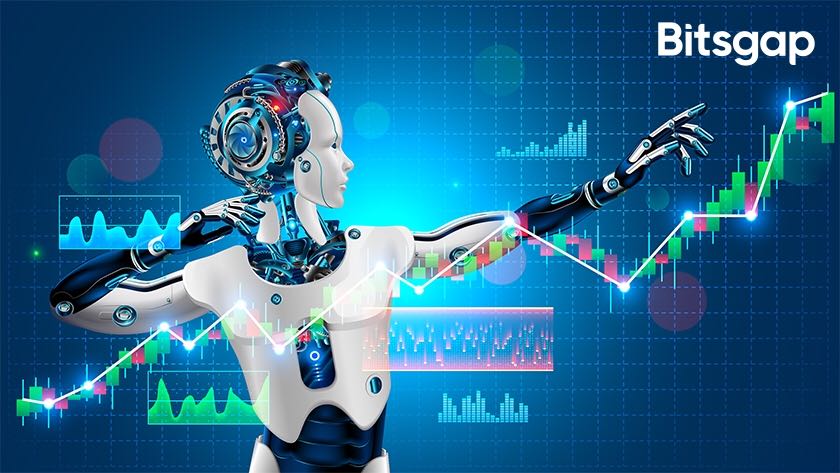 Automated trading - maximize your HODLING portfolio return
To maximize the return from hodling, some of the top cryptocurrency exchanges let investors provide funding to margin traders.
Cryptocurrency market keeps evolving and as of today is offering a plentiful amount of opportunities for investments, trade setups, providing both traders and investors with active, semi-active and passive strategies. We are all well-aware of the term "HODLING", which implies holding a cryptocurrency asset in a long term perspective rather than selling it. Hodlers are interested in the accumulation of quote currency as they believe in its appreciation in the future.
To maximize the return from hodling, some of the top cryptocurrency exchanges let investors provide funding to margin traders. For those of you who don't know, margin funding means that you can lend your coins to margin traders who are either willing to do the short-selling or to execute a large long position to maximise the ROE. In return, margin traders have to pay you back a fixed interest on the capital provided.
This is a passive strategy since your funds are locked in somebody's margin trade and will only be released either when the trader closes the trade or funding duration is exercised. Speaking of numbers, on Bitfinex funding rates are ranging approximately from 0.1% to 3% per month depending on the currency and market conditions. Considering a compound effect, reinvestment can bring you an appealing annual return (APR).
Above is a recent screenshot of margin funding rates on Bitfinex. Note, that interests provided are daily and some of the cryptocurrencies like ETH and BTC are currently offering above the average returns. You can also spot some of the original currencies (EUR, GBP, USD, JPY).
Make your coins work for you! "HODLING" can be rewarding, but active "HODLING" is even better and is worth considering. Not only does this maximize the "buy and hold" effect, but it allows a better portfolio diversification. Taking into account that the majority of all available cryptocurrencies and tokens on the market are extremely volatile and are highly correlated to each other, assets diversification has almost a zero effect. In this case, diversification of trading strategies is a meaningful option. Combining active trading with semi-passive and passive strategies allows better portfolio optimization. This implies but not limited to better risk management and capital allocation.
Using indicators and algo trading
Both Human and Artificial intelligence tools are applied in building systematic and automated trading strategies. Some have implemented automated trading strategies and trade setups purely based on technical indicators, such as RSI, Aroon, MACD, RSI Stochastic and many others you might never even heard of. However, the biggest common disadvantage of many indicators used in technical analysis is that they are lagging.
What does this mean? It means, that trading signals arise AFTER a significant price surge or plunge has occurred on the market.
So traders are trying to predict signals in advance once their chosen indicators are moving closer towards their critical zones. For the sake of the example, typical critical zones for the popular RSI Stochastic indicator are in the range between 80-100 for the overbought case and 0-20 for the oversold. So the gambling effect is implied. Statistical probability based on backtesting results is applied to adjust indicator's parameters for a better-automated reaction in the future when similar scenarios will emerge. However, considering constantly evolving cryptocurrency market conditions, many automated strategies can become quickly obsolete.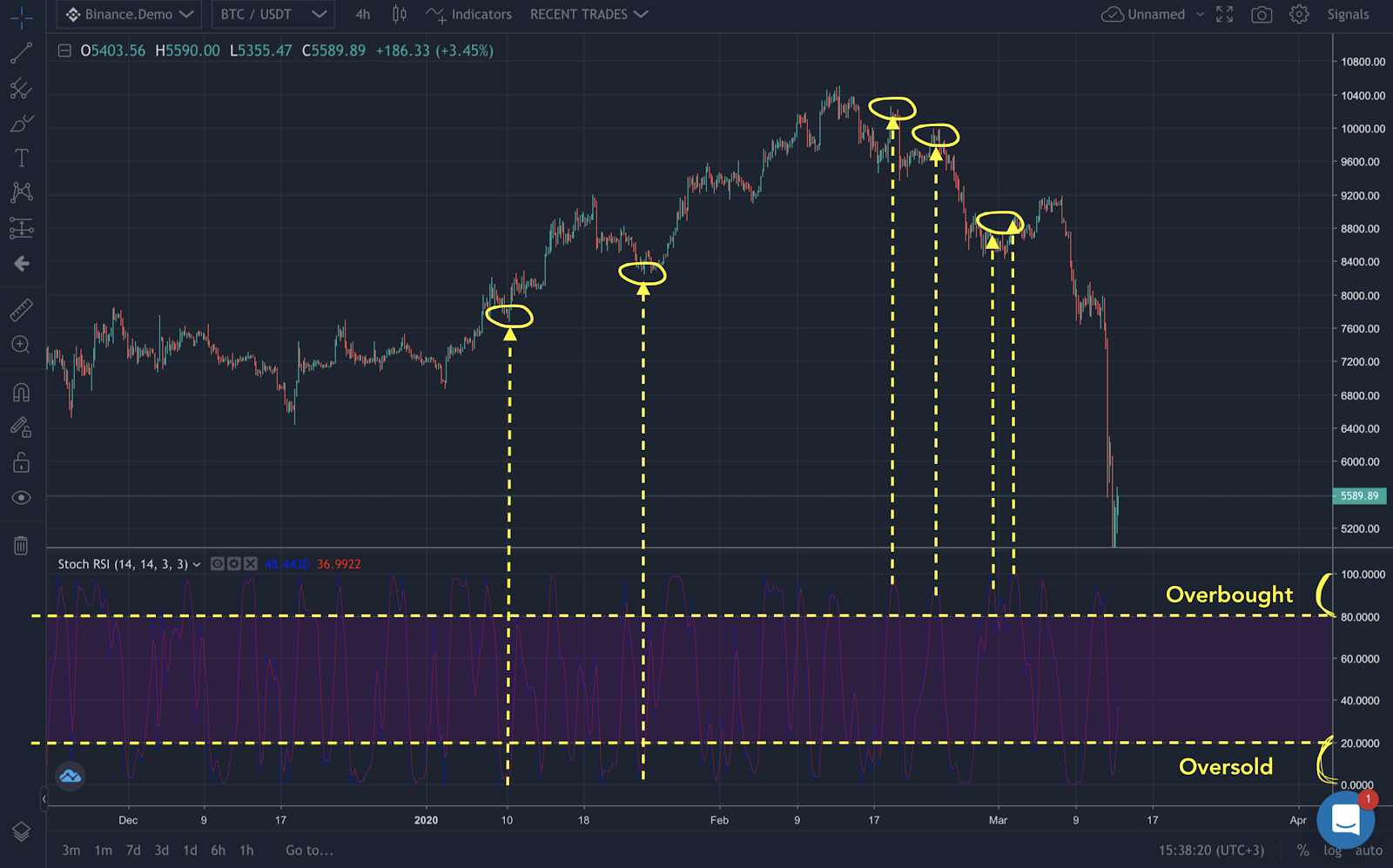 How to address this issue
Well, consider semi-passive trading strategies like automated trend following bots. Bitsgap has implemented its automated trading bot, "GRID bot", to provide traders with a unique set of investment opportunities for the sideways and bullish market trends. Bitsgap bot is based on a simple and efficient algorithmic approach when your investments are distributed in the chosen range, allowing you to make a profit little by little on every market move. A stop-loss and even trailing features are provided. Offered default ready-made strategies are based on the backtesting results, current market conditions, and trader's available balance. Strategies at your disposal allow you to start a bot with just a few clicks.
Due to the high volatility nature of many cryptocurrencies, manual high-frequency trading is barely possible. With GRID bot, you can now catch as many price swings as you wish. Moreover, due to the favourable price spread conditions on the exchanges, the bot can easily profit even on tiny fluctuations. According to our recent testing results, in some cases, more than 1000 trades can be executed in the bot within only 1 day.

This is only possible in automated trading. If some cryptocurrency is not presented in the list of strategies, traders can always start a bot with their parameters. That is why it is a semi-passive trading strategy requiring traders to make minimal adjustments to execute the automated bot. As this is a trend following automated bot, you have to keep in mind that cryptocurrency value changes can affect your portfolio either positively in case of an upward trend or negatively in case of a downside trend.
However, for active "HODLERS" this is not the biggest concern since they are interested mainly in asset accumulation to benefit in the long term perspective. Choose your strategy depending on your investment horizon. GRID Bot is a perfect solution not only for long-term traders but for swing, momentum and scalping traders.
The Bitsgap team is constantly developing new features and makes a big effort to provide both traders and investors with unique trading strategies. Stay tuned! GRID Bot 2.0 with a scalping feature is soon to be released. Meanwhile, make sure you are following us on social networks to get instant updates.