Poloniex Exchange: Is It Good for Automated Trading in 2021?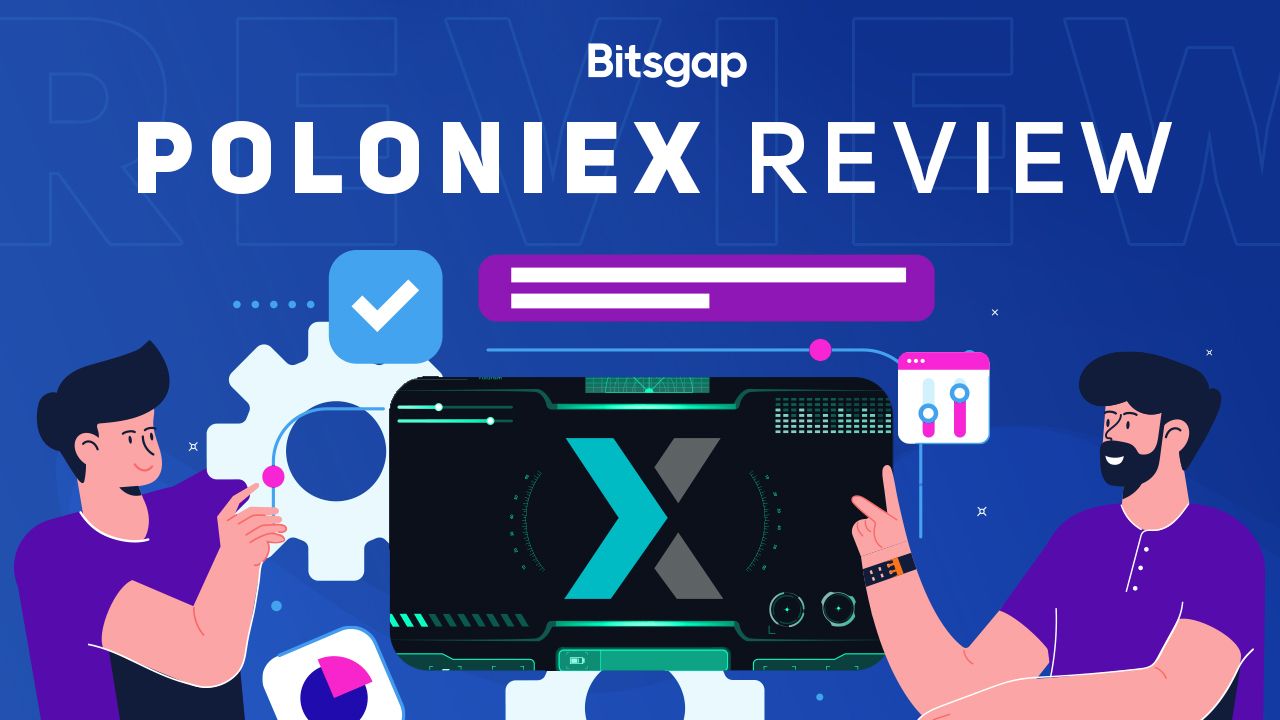 Poloniex calls itself the "legendary crypto asset exchange" that dates back to 2014 when it used to be a leading crypto trading services provider. Its services range from crypto trading, margin lending to margin trading. However, it suffered from a quite bumpy start linked with a high-level security breach that occurred during the first year of the platform's existence.
Poloniex History
Poloniex was founded by Tristan D'Agosta and first started in the Delaware region of the USA in January 2014. Its entry into the crypto scene was marred by a security breach that affected the exchange's image. In March of the same year, Poloniex suffered a security breach that saw hackers cart away up to 12% of its Bitcoin holding.
Although the value of the stolen BTC was only $50,000, the incident gave rise to serious concerns about the exchange's security. Poloniex's founder, Tristan D'Agosta offered to refund the 97 stolen BTC from the exchange's profits.
Following the security breach, Poloniex increased its trading fees temporarily in order to compensate for financial losses from the hack. Poloniex has also become the first exchange to list the largest altcoin by market cap, Ethereum, for trading in 2016. The Ethereum listing contributed to its growth and an increase in trading volumes. In 2018, the exchange was acquired by Circle, the creators of USD Coin (USDC) which made it delist some of its available cryptocurrencies and update its KYC requirements to keep up with regulatory provisions.
In 2019, Poloniex underwent a series of structural changes again after running into a knot with regulators. One of the major changes is being classified under a different entity, Polo Digital Assets Ltd. Later in the same year, Poloniex shifted base to Seychelles, since this country has a more friendly regulatory stance towards crypto exchanges. The platform relaxed its AML/KYC requirements and closed its services to US users after its move to Seychelles.
Today, Poloniex is a less regulated exchange. The platform is considered preferrable for those who would like to stay anonymous while engaging in trading crypto. Poloniex allows launching trading bots and perform other trading activities even without fulfilling identity verification requirements.
Poloniex Trading Volume
Poloniex's trading volume has managed to increase since it moved to Seychelles. The exchange has been able to rebuild trust in users' minds since the 2014 hacking incident. This has immensely contributed to the platform's ability to prove deep liquidity for listed digital assets.
Due to the less strict regulatory climate, Poloniex has become a favorite for traders around the world who don't want to bother with long and complicated KYC procedures. Poloniex allows launching third-party trading bots right away with no obligatory identity verification.
According to crypto data aggregator, CoinMarketCap, Poloniex's daily trading volume on average exceeds $123 million. Compared to other exchanges, Poloniex's waters may seem too shallow for so-called "crypto whales" who prefer to trade big. Before launching trading bots on Poloniex, users are advised to check, if the exchange provides enough liquidity for seamless bots' functioning on the chosen trading pairs.
Poloniex Trading Pairs
Poloniex does not support fiat trades or deposits. Users can only deposit in crypto deposits and trade their digital assets in crypto-to-crypto pairs. Still, users can take advantage of stablecoins since they are mostly backed by fiat currencies such as the US dollar. For some traders, however, the no-fiat policy on Poloniex might be a big turn-off.
Poloniex offers a wide range of cryptocurrencies and their trading pairs. Based on research, there are over 200 crypto assets listed and more than 320 crypto trading pairs of these assets. So, regardless of unavailable crypto-to-fiat pairs, traders can choose from the plethora of options that allow profiting from both manual and automated trading on Poloniex. Crypto-to-stablecoins pairs are also available, including Teether (USDT), USD Coin (USDC), and Binance USD (BUSD).
On Poloniex, crypto investors can trade Bitcoin (BTC), Ethereum (ETH), Litecoin (LTC), Tron (TRX), Ripple (XRP), and many other altcoins. Although you may likely find them listed on other exchanges, a distinguishing factor is that Poloniex ensures that there is enough liquidity for each of them.
Users can also deposit each of these cryptocurrencies using the public address dedicated to them. Poloniex has provided the option of using bank transfer, credit card, and debit cards to purchase cryptocurrencies listed on the platform.
They can also be traded across the available markets whether spots, margin. However, only 60 currency pairs are accessible on Poloniex's futures trading with up to 100x maximum leverage.
Poloniex Tradable Products
Apart from the common trading services like spot and margin trading, the exchange also offers unique services like margin lending, Poloni DEX, and Poloniex Launchbase.
Poloniex's margin lending services allow traders to lend their crypto assets to other users such that they earn interests on top of their lending. This is a way to earn passive income while engaging in trading. Lending is possible across 16 cryptocurrencies. Traders can likewise decide their rates and lending duration and other terms of the loans.
Poloniex Launchbase is also known as the IEO section. This trading product helps traders take advantage of new projects- Initial Exchange Offering (IEO) that are about to make an entry into the crypto space in order to invest in them. Only a few exchanges have this product on their platforms.
Poloni DEX is the decentralized subsidiary of Poloniex. It was formerly known as TRXMarket since it is a Tron-based exchange. Users do not have to pay fees when trading on the DEX and they also get to experience the exchange's smooth design. The only disadvantage of using this exchange is that it lacks adequate liquidity, making it difficult to complete trades at the best prices possible.
Poloniex Trading Interface
Poloniex features a simple trading interface that can be easily understood by both amateur and experienced traders. Users can easily navigate their way across the pricing charts and order books dedicated to every listed crypto trading pair. The charts are obtained from TradingView and have indicators and analysis tools that traders can customize to their tastes.
The order types on Poloniex are limited to Stop-Limit and Limit orders. There are no provisions for market orders, OCOs, trailing stops and other sophisticated order types. You can access your open orders and trading history on the same interface.
However, users can easily overcome this issue by connecting Poloniex API to Bitsgap trading bots interface. This will not only allow automated trading on Poloniex, but also grant access to advanced smart orders which the exchange itself cannot provide.
Poloniex also provided a tool named Trollbox, which you can utilize to chat with other traders on the exchange.
Poloniex Trading Fees
Poloniex parades some of the lowest trading fees amongst crypto exchanges globally. The platform charges fees for spots trading, margin trading, and withdrawals. Traders' fees are determined by what portion of the market they belong to takers and makers based on the 30-day trading volume.
Poloniex charges a fee of 0.9% for both first-time takers and makers on the platform. This fee also applies to those who are yet to trade to above $50,000 within 30 days. The fees keep reducing as a user continues trading higher volumes.
Accounts with Poloniex Plus Gold, Poloniex Plus Silver, and Poloniex Market Maker status are charged fewer trading fees than normal accounts. These accounts are usually handled by institutional investors and large-volume traders. Makers with those VIP accounts are not charged any fees while takers are charged 0.030%, 0.040%, and 0.025%, respectively.
The same fee structure is applied to the Poloniex Futures market. For the margin lending section, Poloniex charges a fee of 15% for earned interest from borrowers.
KYC on Poloniex
KYC on Poloniex is totally optional, still, the exchange offers two levels of verification. Each level has its requirements along with certain benefits like withdrawal and trading limits.
On Level 1, users are entitled to unlimited depositing and spot trading with daily withdrawal limit of $20,000. At this level, margin trading and Poloniex's Launchbase products are not accessible. Users may also encounter issues with account recovery if they forget their login details. Providing a valid email address is required for Level 1 verification.
On Level 2, all Poloniex's trading products and services are accessible. Still, there is a daily withdrawal limit of $750,000. Users have to provide the following data:
Governmental-issued ID, driver's license, or any other valid document
Residential address
Proof of address
Valid phone number
Date of birth
Users can also apply for VIP status or Poloniex Plus accounts. These come with better and higher benefits.
Poloniex Jurisdiction
Poloniex is a global exchange with just a few restrictions, meaning those not in the restricted zones can access the exchange without limits and at any time. Users residing in the following countries cannot open accounts on Poloniex.
Cuba
Iran
North Korea
Sudan
Syria
The United States
Automated trading on Poloniex
There is no built-in feature for automated or algorithm trading on Poloniex. Nonetheless, Poloniex has made WebSocket and HTTP APIs available for all traders to utilize in connecting to third-party automated trading services like Bitsgap. These services can be applied across the spots and futures trading sections on the exchange.
Bitsgap's automated trading is a premium service and is hardly matched. Certain traders do not enjoy trading manually and would prefer the use of trading bots. Thus, Bitsgap is filling this gap with its matchless services that are not limited to algorithmic trading but include arbitrage, portfolio management, demo trading mode, and many other useful features.
Poloniex does not charge separately for using its API. It only charges the normal trading fees on both spots and futures trading. Bitsgap allows a 14-day free trial which gives new users an idea of how its premium service operates.
How to connect a Poloniex account to Bitsgap trading bots?
To use your Bitsgap trading bots with your Poloniex account follow the simple steps provided below.
Open your Poloniex account on the web or app version.
Click the top-right corner on your Poloniex dashboard. Then tap on the API icon and fill in the necessary details.
Activate the permissions that will give you access to certain features on Bitsgap. It is advisable not to activate withdrawal permission due to security reasons.
Now open your Bitsgap account. Click on the "My Exchanges" directory.
Click "Add Exchange" and choose Poloniex from the list.
Input the API key in the column provided.
Tap the "Connect" button.
Done. Now, your Poloniex account is connected to Bitsgap.