OKX Trading Bot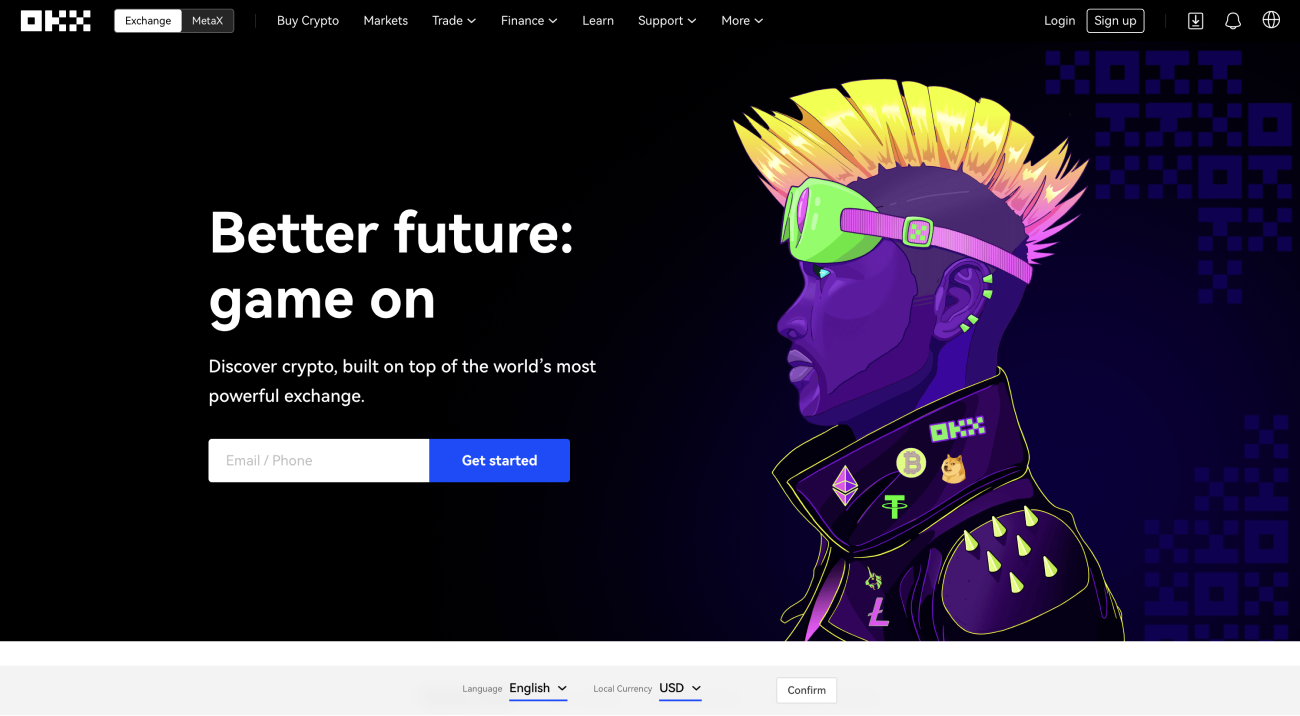 The popularity of OKX bot is provided by the recommendations of professionals. The simplest and most reliable automatic trading algorithm on the crypto exchange.

This is a special bot designed for OKX exchange traders.
Crypto traders need quality software to solve risk management problems when they cannot monitor trading terminals and make trading decisions.

OKX Trading Bot by Bitsgap has become a brilliant example of such an autonomous and efficient trading solution.
What does OKX Trading Bot do?
This unique fully automated trading advisor is designed to make a profit even on minor fluctuations in the price of any cryptocurrency pair. This automated trading algorithm places orders autonomously fix profits on them and manages earned profits.

This auto trade bot not only accumulates profits from transactions but also reinvests them in reasonable proportions.
Consequently, the money works most efficiently and does not just lie on the trading account of the crypto exchange.

The default risk management parameters are statistically tested and have shown excellent results even during periods of high volatility.

Most importantly, the trading profit of OKX trading Bot usually exceeds the profit from manual trading even by a professional trader.
What is OKX crypto exchange?
This crypto trading platform deservedly has a reputation as one of the leaders among crypto exchanges in the world. The set of orders supported by this exchange is perfect for automated trading.

Due to a large number of participants and high capitalization, this crypto exchange has high liquidity and, consequently, high quality of order execution. Trading robots place orders efficiently and manage available trading capital through OKX bot API.

The technical security of the OKX exchange is highly valued by IT professionals and is constantly being improved.
How does OKX API work?
This is a special interface through which crypto traders can connect third-party services and set security parameters.

Connecting a cryptocurrency trading robot through OKX API trading is possible through a cabinet on the Bitsgap website.

The guide and step-by-step instructions on how to connect the robot via the Bitsgap platform to the OKX exchange are easy to understand even for non-professional traders. It's easy and simple and will take no more than 10 minutes.
Is it secure?
Bitsgap does not have any access to your trading account or to your money on a particular exchange.

The only function available to Bitsgap is to broadcast your trading orders through a single trading platform or let the trading robot place trading orders according to the selected algorithm.

Control over financial transactions lies beyond the reach of the platform. You set the system of permissions and restrictions when connecting to OKX API trading.
Subscription plans
Bitsgap platform provides the most affordable prices for the service. Flexible tariff plans, significant discounts when choosing long-term packages, and promotions, all these options form an advantageous offer with a high quality of service.
You can use the free trial period to familiarize yourself with the interface and choose the trading strategy you need before paying for the service.

Payment methods include both bank cards and cryptocurrency payments, which is very convenient for cryptocurrency traders.
Start is free
Before you launch a trading robot on the OKX crypto exchange, you need to do 2 procedures.

First, start the demo mode in your personal cabinet on the Bitsgap website and make sure that this algorithm generates profit in the current market conditions.

Second, run backtesting of your chosen strategy to evaluate the statistical profit prospects and select the cryptocurrency pair with the highest profit potential.

All these features are available absolutely free of charge after registering on the Bitsgap official website.