Introducing a new Bitsgap portfolio interface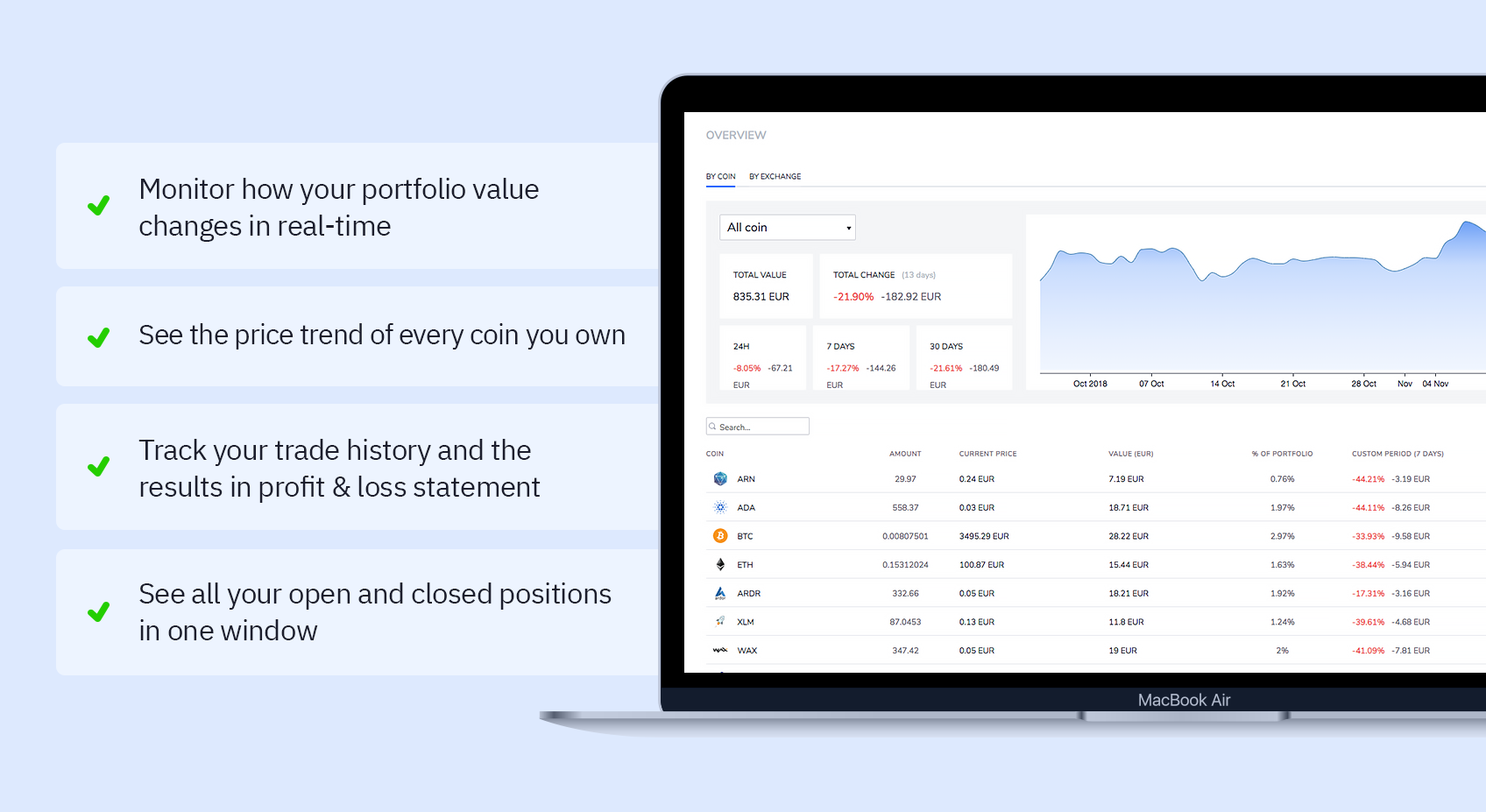 Tracking cryptocurrency portfolio is a vital tool for anyone who starts trading. Your portfolio is a collection of all holdings and transactions you have executed in the past, combined they show how great your trading performance and results have grown over the time.
Many cryptocurrency traders use an old-school excel spreadsheet where they spend a lot of time combining all formulas to calculate the results, or they use free services, but there you need to enter all your transactions manually.
Today we are officially going live with the updated portfolio interface and new architecture which allows users to see diversification and more accurate information about their trading performance on all popular exchanges. The first Portfolio update will have limited functionality, which will be updated in the next few weeks.
---
What you can do with a new portfolio
- Monitor, how your portfolio value changes in real-time
- See the price trend of every coin you have
- Get a detailed information about the performance of a specific coin or exchange
- Analyse, how your trades impact your overall portfolio value
- Track your trade history and the results in a profit & loss statement
- See all your open and closed positions in one window
- Check your logs and notifications in a separate tab, so you always know what happened when you were away
More features and analytical tools are coming in the next few months. We are planning to expand the list of services to fill every single gap for a modern crypto trader.