Huobi Global: Multi-Platform Exchange With Proprietary Trading Bot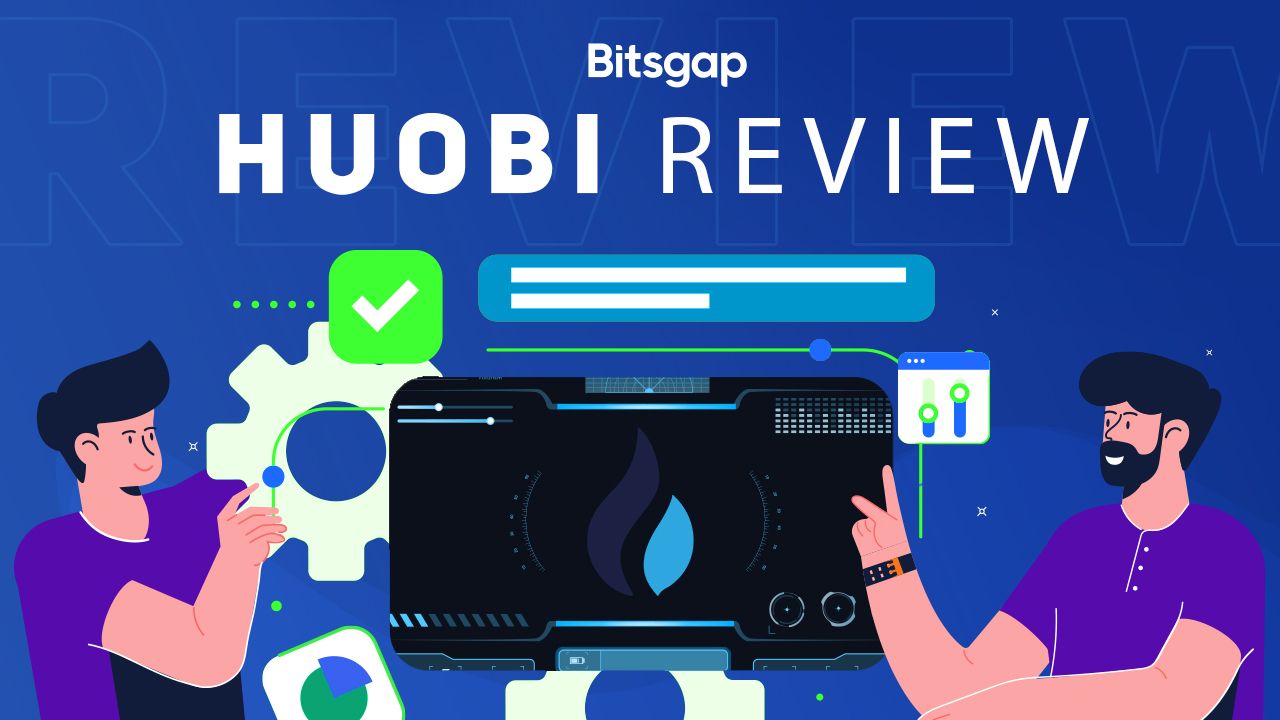 Huobi Global, or simply Huobi, is one of the biggest cryptocurrency exchanges in the world. It allows its clients to purchase, trade, store, borrow, and lend hundreds of digital currencies. Over 3 million users in more than 195 countries use Huobi. The platform offers robust digital asset trading and management services.
Huobi history
Huobi was founded in Beijing, China, in 2013 by Leon Li. The platform was initially created to meet the needs of emerging cryptocurrency markets in Asia, specifically China. With financial backing from angel investors, including Sequoia Capital group, Huobi captured a considerable market share from Mt. Gox, its primary rival.
Three months after going live, Huobi recorded $4 billion in turnover; this quadrupled after a year of its existence. The bearish period between 2014 and 2015 saw the likes of Mt.Gox fold and newer exchanges struggle. Huobi flourished, and by 2016, it had over half of the world's digital assets market share. It recorded a trading volume of over $246 billion.
The turbulent period came in 2017 when the Chinese government prohibited all crypto-related activities on exchanges. The ban forced Huobi to move its base of operations and restructure to survive. The exchange moved to Singapore and started implementing a more global approach shifting its focus from Asia alone. The need for a global brand necessitated developing an over-the-counter exchange model used by Houbi now. Since the Chinese takedown on crypto, Huobis' services have been unavailable in China.
With its fast trade engine, sleek and responsive user interface, and high-level security standards, Huobi has made waves globally. It now boasts offices in Singapore, Japan, South Korea, the USA, and Hong Kong, while its Headquarters is now located in Seychelles.
In 2018 Huobi purchased a company listed on the Hong Kong stock exchange. This move now allows Huobi to perform a reverse takeover and become listed. It also launched a native token which further increased its international exposure.
Trading options on Huobi
Huobi offers several trading options to suit the needs of its users. Unlike other centralized exchanges that serve as sole centralized market makers. These trading options include;
Huobi provides the Over the Counter (OTC) Trading to purchase and sell cryptocurrency using a peer-to-peer option. This feature has, however, failed to gain traction amongst traders on the platform and still lacks OTC offers available.
Margin Trading is accessed from the margin tab found on Huobi's trade interface. The leverage provided varies from coin to coin and is low compared with margin services from other exchanges.
BTC and ETH Derivative Contracts are offered periodically on Huobi with flexible leverages of 1x,5x,10x, and 20x.
Huobi trading interface
Houbi offers its services on a web and mobile platform. Its mobile app is available for both android and IOS devices and has the same functionality as the web platform. Account registration and verification can be done using its mobile apps.
Huobi's simple user interface maintains a nice balance between functionality, visual appeal, and elegance. Users can navigate through it quickly and use the TradingView with various indicators. The left corner of the trading interface shows the available crypto pairs. A live price chart is located in the middle with the various market order options found under it. Next to the price chart is the order book. Market trades are found to the right part of the interface.
Available currency options
Huobi supports all major cryptocurrencies like Bitcoin (BTC), Ethereum (ETH), Ripple (XRP), and a range of popular stablecoins like Teether (USDT) or proprietary coin HUSD backed by US dollar. It has over 390 cryptocurrencies listed and over 920 available trading pairs.
Users can buy some of these digital assets directly with debit or credit cards. Traders can find details on Huobi's digital assets list. The exchange regularly lists new coins from emerging blockchain ecosystems and the world of decentralized finance.
Trading volumes
As of the time of writing, the 24-hour trading volume of Huobi is a little over $8.9 billion, according to Coinmarketcap. This places Huobi in the fourth position right behind Binance, Upbit, and Okex, with a market share of 5.88%. The most liquid pairs on the exchange are ETH/USDT, BTC/USDT, and FIL/USDT, with 24-H trading volumes of $975.66 million, $916.88 million, and $739.96 million, respectively.
Huobi is ranked as the 6th largest crypto exchange by traffic, liquidity, trade volume, and confidence combined. This makes it suitable for all kinds of professional traders and retail investors alike.
Transaction fees
Huobi adopts a market maker and taker system for trading fees like other centralized exchanges. It also uses a two-tiered ranking system, for regular and professional traders. The users' trading volume over 30 days and the amount of Huobi tokens held also determine the value of trading fees. High trading volumes and tokens held causes discounted fees.
Withdrawal fees charged vary depending on the token and fiat currency being sent off the platform. A fast withdrawal option is available too. It encourages users to trade within the exchange at no cost, thereby limiting sending funds across exchanges.
Security
Robust security features are a staple on Huobi to safeguard users' funds. 98% of the cryptocurrency is kept in cold storage on multi-signature wallets, while 2% is held online to facilitate smooth operations. In the unlikely event of a hack or catastrophic event, a recovery fund is available to cover monies lost by its users. This money is known as the user protection fund initiative, with plans to store 20,000 BTC in reserve.
Two Factor Authentication is provided together with email confirmation for withdrawals and password retrieval. This beefs up the personal security of the user's accounts. Extra protection is in place with Huobi's support calls to confirm transaction details when large amounts of crypto are withdrawn.
Verification process
Users can sign up and use the platform without any KYC compliance, however, in this case, the range of available activities and withdrawal limits are subjected to strict limitations. Completing the KYC procedure removes all restrictions.
The entire process is quick, and verification usually takes no longer than 24 hours. In some cases, however, it can take up to 7 days. The submitted documents are safe and secured, and they are reviewed manually by the Huobi team.
To pass the KYC check, users are required to submit their official names together with a government-issued ID and photograph to complete the process. A valid driver's license, passport, or utility bill will be fine. For Futures account, however, users might require to provide proof of wealth or send a copy of an employment contract.
Automated trading on Huobi
Houbi offers traders on its platform the option of carrying out automated trading. This is done with the aid of its proprietary trading bots or a third party like Bitsgap. This service allows users who do not want to handle sitting and monitoring markets to carry out trades. The trades are executed within preset parameters and algorithms by the user.
Despite the fact Huobi's proprietary crypto trading bot can be considered a fair alternative to paid solutions, it provides only basic trading automations. On the other hand, Bitsgap bot is the best trading bot for beginners, since it not only offers advanced risk management tools but also enables demo-trading and allows backtesting all strategies before putting real money at risk.
To connect a third-party service to Houbi, users need to create an API key with the necessary permissions on Huobi. A maximum of 20 API keys can be created for the different sections of the exchange. The APIs can have licenses that allow querying data, initiating and canceling orders, and creating and canceling withdrawals.
Linking Huobi API keys with Bitsgap
To connect your Huobi account to Bitsgap, a Rest API key that has permission to carry out trades must be created on Huobi. This is done through the following;
Log into your Huobi account.
click your profile icon on the upper right corner of the screen, then select "API management."
Name the new API key and click create.
Fill out the needed security authentication and then record the API key and secret that shows after.
After creating your API key, all that is left is integrating it with Bitsgap. The steps to do so are as follows:
Login to your Bitsgap account.
Click "My exchanges" on the top of the screen .
Click "Add Exchange" and select Houbi.
Input your API key and secret passphrase.
Click "Connect" and... Done!