How to set Stop Loss & Take Profit on Buy side with Bitsgap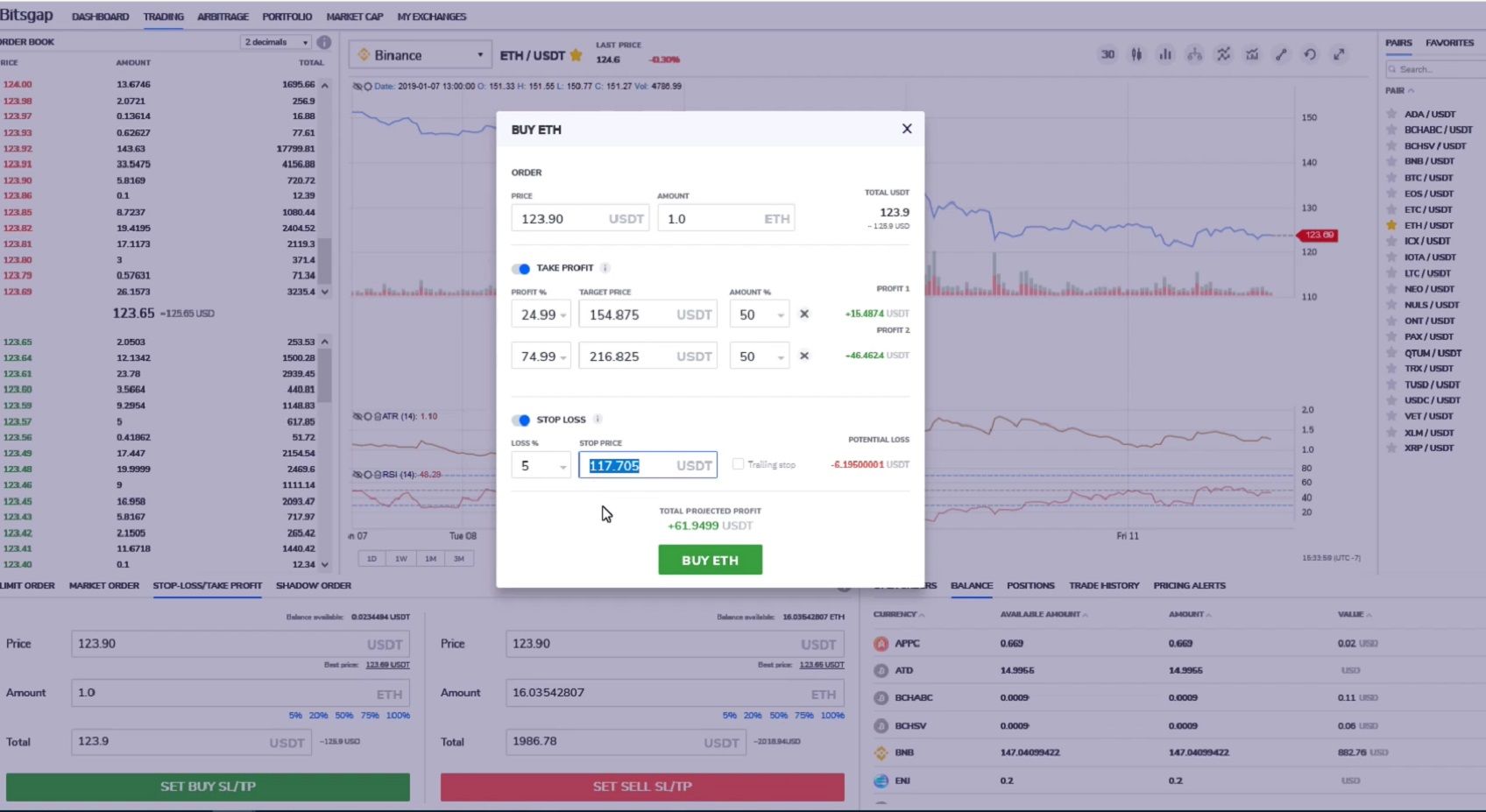 In this video, we will show you how to set Stop Loss and Take Profit for the Buy entry position on Bitsgap platform. This lesson describes the essential part of managing and configuring your Stop Loss and Take Profit order with live comments and instructions for a real-life trading scenario. The primary goal of this video is to let cryptocurrency traders understand the value and basics of Bitsgap trading interface, and how to optimize your experience by trading via API.
Stop loss and take profit instrument is an essential part of the risk management allowing you to plan your trading actions based on the price movement. One time configuration will enable you to set up your orders and leave the system to complete them for you. This will significantly reduce the hassle and eliminate the risk of overnight trading.
About: Bitsgap - is an Estonian based company, revolutionised cryptocurrency trading with the introduction of the platform aggregator in the early February 2018.  The platform provides hassle-free experience in Trading, Portfolio Tracking, and Arbitrage with coverage of more than 30 major crypto exchanges and gives access to 10 000 currency pairs. For more information or free sign-up, visit www.bitsgap.com