How FTX Users can Benefit From Automated Trading Bots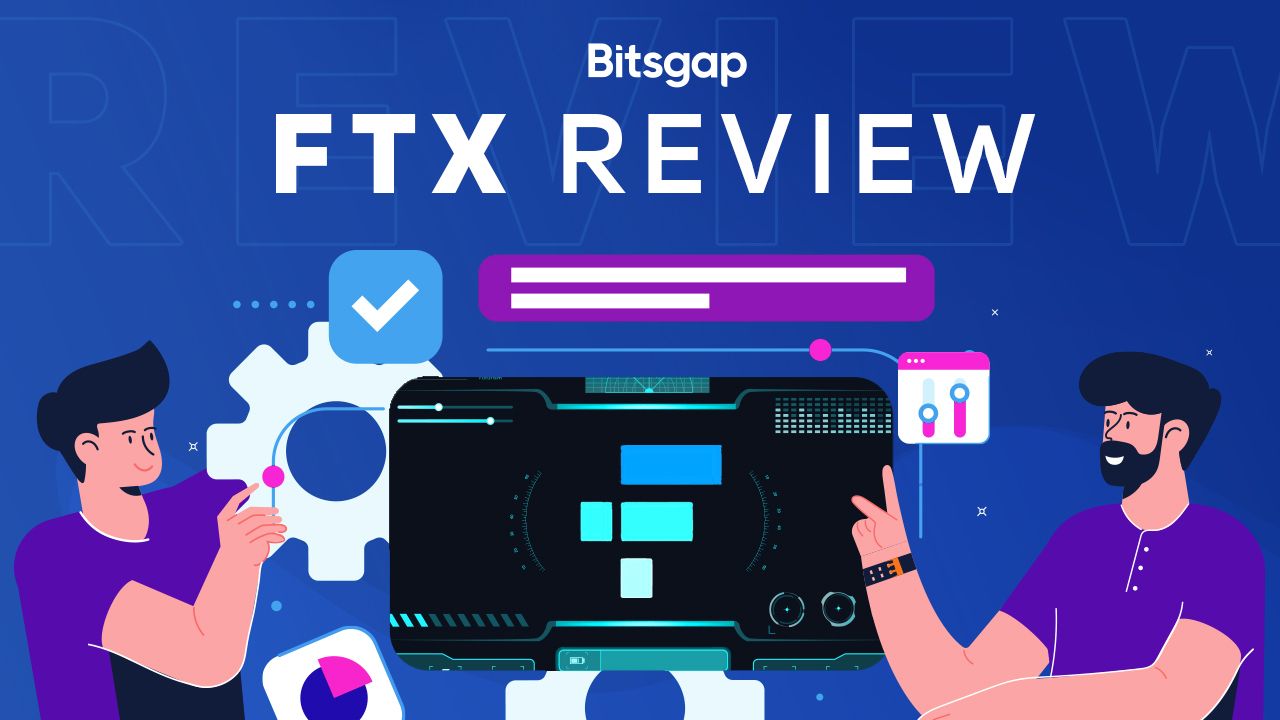 In the modern world, cryptocurrency is of increasing prominence in our economic climate. Why not choose to invest in an exchange with both an intuitive interface for new users and plenty of features to delve into, all while supporting a charitable organization determined to ease human suffering and support brighter futures?
FTX, one of the TOP5 world's largest bitcoin exchanges, was set up in May 2019 in Hong Kong by its current CEO Sam Bankman-Fried and the company's CTO Gary Wang. Later in December, the exchange secured funding from the Binance exchange, strengthening its positions on the global crypto market. Soon after, the exchange started its expansion on the American market and on May 22, 2020 FTX.US was founded.
FTX is a perfect solution for those investors who are interested in trading crypto derivatives rather than digital currencies themselves. There are several major cryptocurrencies like BTC, ETH, and others listed on the exchange and available for spot and margin trading manually and with assistance of FTX-compatible trading bots.
FTX Trading Volumes
A variety of fiat currencies, such as USD, ADU, EUR, CAD, GBP, SGD, and 21 cryptocurrencies, with 50 crypto-to-fiat and crypto-to-crypto pairs available for both manual and automated trading on FTX (2). The exchange had an overall 24hr trading volume of ~USD 236,000,000 as of August 18th, 2021.
FTX and Tradable Products
FTX markets host a large array of tradable products to choose from for non US consumers, such as futures, leveraged tokens, options, and many more. Integration with the world's most acclaimed automated trading bots with the FTX exchange expands the list of trading scenarios even more.
Futures are essentially a form of bet on the price movement of an asset, and FTX offers futures with contracts that expire this quarter, contracts that expire next quarter, and perpetual futures, which do not expire.
Leveraged tokens are known as one of the forms of financial derivatives. These assets grant investors exposure to leveraged trading but excluding complex issues of managing a margin trade. There is a remarkable set of four of these tokens for every future traded on FTX, accessible for automated trading, as well as manual handling.
Options give the trader the right (not obligation) to buy or sell a digital asset at a predetermined price and date.
The FTX trading platform offers all the bells and whistles needed within a sleek and customizable interface. It also offers traders the option to utilize FTX's integrated trading bots, granting the power of autonomy to the trader and leverage for increasing investment capital as defined by trader predilection.
What can FTX.US Offer to American Crypto Traders?
FTX.US does not permit most derivative trading for US consumers at this time due to strict financial laws in the United States, which is the case with most cryptocurrency derivative exchanges. This also limits the usage of automated bots with FTX.US, since most of the service providers prefer to stick with the global version. It does permit margin trading for qualified users and of course conversions between coins.
Additionally, FTX.US offers trading autonomy through integrated cryptocurrency trading bots. Due to the volatile nature of the cryptocurrency trading market which never sleeps, having the option of utilizing autonomous trading solutions for exchanges like FTX (and FTX.US) to stay one step ahead is rather advantageous.
Legislation Compliance
Now you might be wondering 'how can I be assured that this exchange won't run off with my hard-earned funds or prevent a third-party FTX trading bot from doing so?' Rest assured, FTXs CEO Sam Bankman-Fried spends a substantial amount of his time (a solid five hours a day) handling cryptocurrency regulatory and measures to ensure compliance with consumer protection laws in pertinent locales.
FTX.US is registered as a Money Services Business with FinCEN, and as an MSB is compliant with the requirements of the Bank Secrecy Act (BSA). The exchange is currently in the process of obtaining money transmitter licenses (MTL) from several states and maintains a policy of attempting to broadly disclose to consumers all applicable risks of the service.
In other words, FTX and FTX.US are trying to meet all regulatory requirements to guarantee consumer protection and to ensure that your funds are used in an honest way, whether they  are traded on FTX with automated bots or manually. This should help to reassure potential users of the company's authenticity and commitment to consumer security. Kevin O'Leary of Shark Tank, who recently signed a multi-year deal as a spokesperson for the FTX brand.
FTX Trading Fees
Platforms such as FTX generate profits from transaction fees, and there are several to take into account when using the service:
Maker fee: 0-0.10%
Taker fee: 0.05-0.40%
Needless to say that automated trading brings FTX and other exchanges a good share of their income, since the platform has its cut on every deal investors strike with trading automations supported by FTX. Happily, the exchange offers very reasonable trading fees that may be found comfortable by both retail and professional investors.
On top of that, FTX has flexible referral and discount programs that allow users to cut fees even more, when they stake FTT tokens, refer the exchange to friends, or trade-in large volumes on FTX with automated bots like Bitsgap or by placing orders manually.
Users may receive up to -0.0030% market rebate when they stake only 25 FTT which may turn high-frequency automated trading on FTX (14) into a stable source of profits, since it allows to tighten the grid space.
FTX Deposit and Withdrawal Fees
FTX does not charge fees when users deposit or withdraw funds. There are few exceptions which relate to transactions involving ETH, ERC20 tokens and small amounts of bitcoin under 0.01 BTC. Unless FTX users have FTT staked, they will pay full blockchain fees for operations with ETH and ERC20 tokens.
User funds uploaded to the service through bank transfer (ACH) or wire transfer may also be charged with fees.
Creating an Account on FTX
With FTX's user-friendly interface, making an account and verifying your identity is simple.
To create an account at FTX:
Select the Register button at the top of the home page
Create an account and verify your email address
Verify your identity to enable fiat currency deposits/withdrawals and connect external trading bots to your FTX account.
After completing the registration a quick tour of the exchange's features will be offered. In case you are new to crypto trading on FTX, taking this tour may really come in handy.
After finishing (or skipping) the tutorial, the system will ask you to complete 2FA in order to strengthen your account's protection. This is the part you should not skip under any circumstances.
FTX's Know Your Customer Requirements
In order to prevent liability and money-laundering acts, a know your customer (KYC) protocol is necessary for registration on the FTX site. This is for your own protection as well as part of the exchange's adherence to US financial legislation.
The exchange has three tiers of  KYC requirements. With just an email you can have an unverified account with no ability to trade, deposit/withdraw, or use any external trading automations with FTX; just the capability to explore the site.
A tier 1 account requires your email, full legal name, date of birth, country of residence and region/province, a check for restricted jurisdictions, and phone jurisdiction — this permits USD 2,000 to USD 9,000 withdrawal limit daily.
A tier 2 account additionally requires an address and proof of address/phone jurisdiction, a description of source assets, passport or other similar government-issued verification, and facial verification — the culmination of this process permitting unlimited crypto and fiat withdrawals.
Two Factor Authentication (2FA) is mandatory for all accounts as a safety precaution, especially when dealing with automated trading on FTX or any other third-party analytical instruments that might need access to API keys.
Generating API Key to Enable FTX Trading Automations
When you are registered, it is high time to create your first API key. An application programming interface (API) is essential to identify you as a user of the particular exchange and connect that account to other applications, including Bitsgap trading bots for FTX.
To generate one, go to your FTX account by clicking on your blue profile icon and select "Settings". When you are there, scroll down till you locate the "API Keys" sign.
Then, instruct the exchange to issue a key. Before exiting the screen, be certain to save the key for your records as it will not be shown again after you close the dialogue window.
Connecting FTX to Bitsgap trading bots via API
When the API key is created, all you have to do is head to Bitsgap website, login to your account, and click on "My exchanges" in the top menu of the screen.
After getting there, click "Add exchange" and select FTX in the drop-down menu.
Copy and paste your API and Secret Keys and hit "Connect".
Now you are ready to use Bitsgap trading bots with FTX right away! Don't forget to deposit your FTX account so you can start trading with automated bots.